**This shop has been compensated by Collective Bias, Inc. and its advertiser. All opinions are mine alone. #GetAShot #CollectiveBias**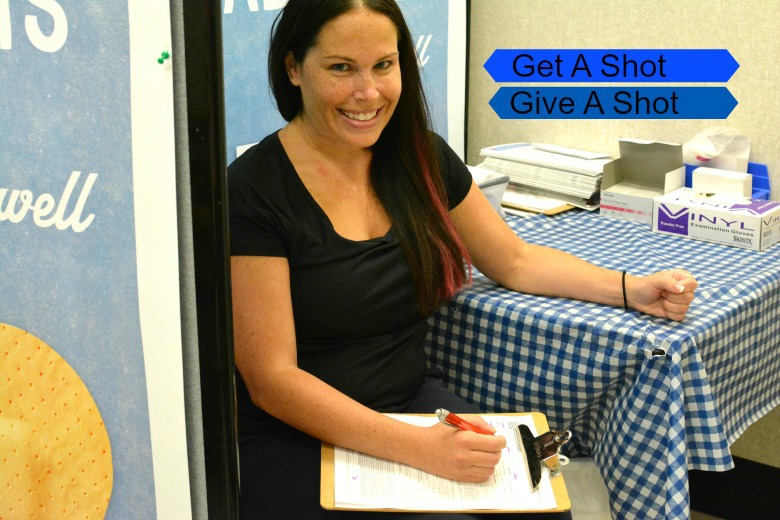 This past January, I was seriously ill. I developed the seasonal flu while visiting my parents in Florida, being 10 weeks pregnant.  I was hospitalized and this definitely was the most scariest experience of my life. While they were not sure if the baby would make it, they were even more scared that I would not pull through. My organs were shutting down and had I not gotten to the hospital when I did, I might not be here typing this post. I blame myself though! Last year I did not get the influenza shot. I came up with every excuse in the book to not get it such as being afraid of the needle or afraid of getting sick from it. I watched as my family all got their shots, but not me. I figured I was immune to the flu. How wrong I was!
This year, things are much different! Just last week, I headed to my local Walgreens and got my seasonal flu shot. I also plan to get my other immunizations such as Hep B in the near future too. While getting immunizations is so important, what is equally important is the Get A Shot…Give A Shot campaign that Walgreens is participating in. What this entails is for every immunization that you get at Walgreens, Walgreens in association with the United Nation Foundation's Shot@Life campaign will donate a life-saving vaccine to a child in a developing country.  This is a win-win for all to donate to this important cause while helping yourself get immunized too!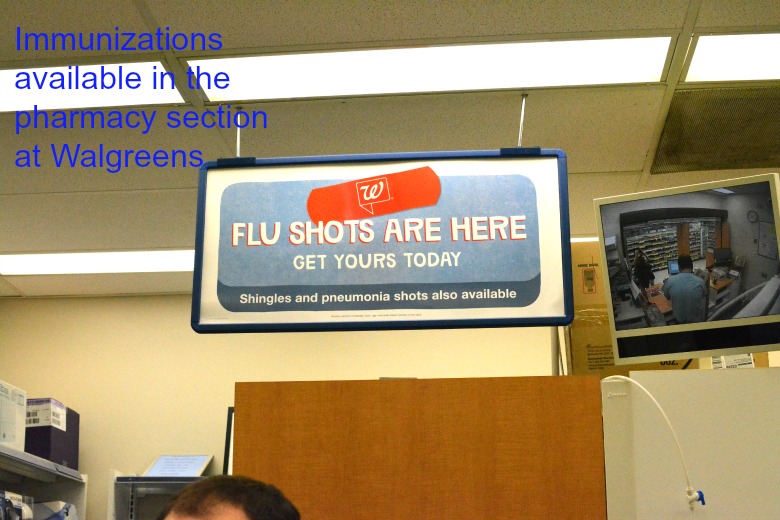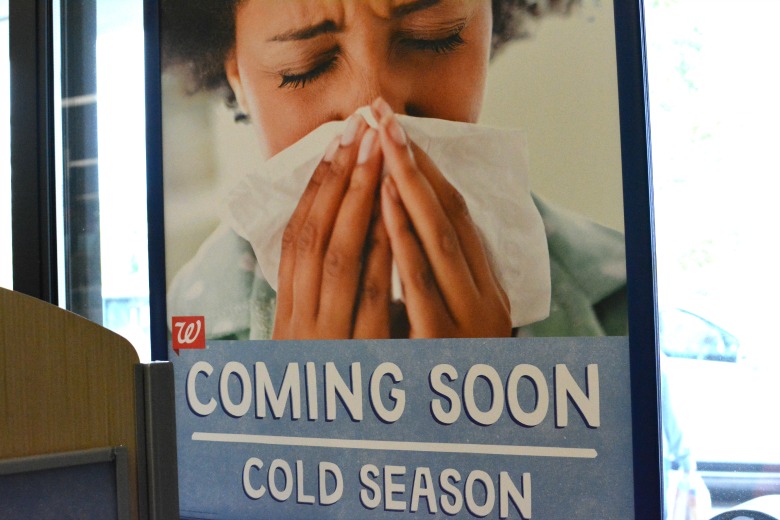 I knew without a doubt I was getting the flu shot this year at Walgreens and while I was somewhat of a baby when I get shots, I was so pumped to help provide a child from a developing country a vaccine, that they so badly need. While I was there the pharmacist told me all about the various immunizations that Walgreens does and by doing any of these shots through October 13th, I (along with everyone else who got the immunizations) will be helping out! Personally, I have visited some third world countries in my time and I saw first hand the devastation that could occur if these children are not immunized. We take advantage of how freely we can get the immunizations in this country, but this is not the case in a lot of countries. They need our help and we can do this by participating in the Get a Shot…Give a Shot campaign going on right now at Walgreens.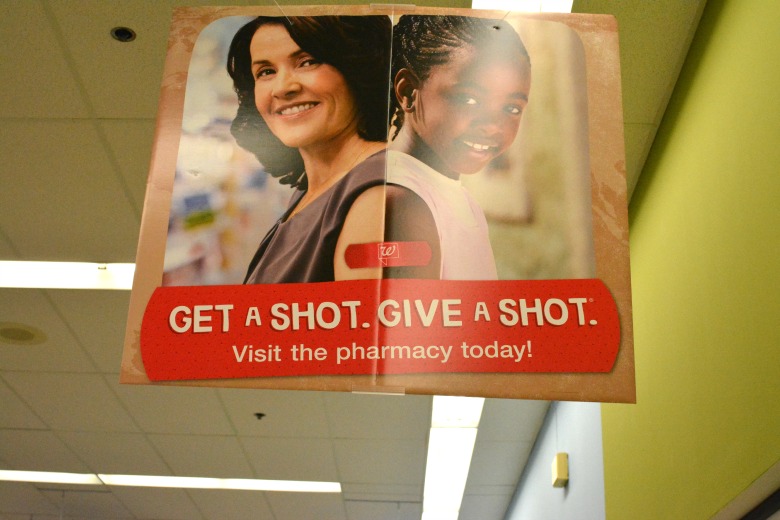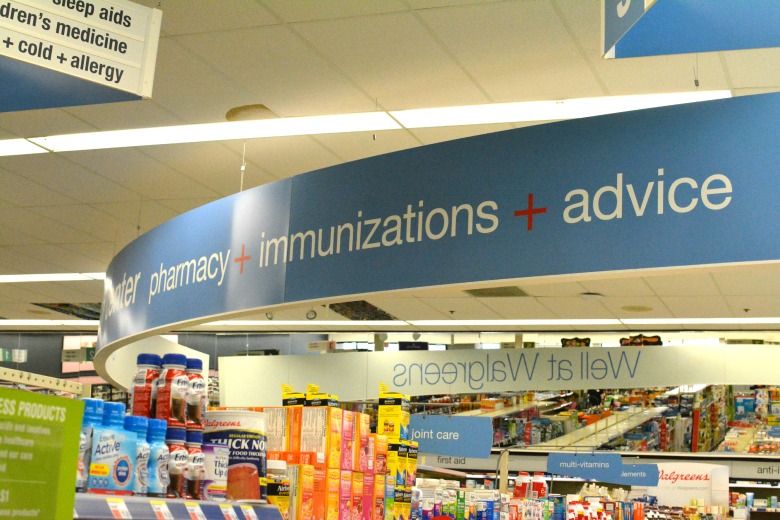 Did you know that immunization is one of the world's biggest public health success stories? Yet, 1 in 5 children around the globe still lack access to the lifesaving immunizations. This is why by simply getting your vaccination, you can help take this staggering statistic down. I am absolutely in awe of Walgreens and this amazing campaign they are sponsoring with the United Nation's Foundation's Shot@Life. This is not the first charitable campaign Walgreens has participated in either. They have already donated $10 million worth of free flu shot vouchers to Americans without health insurance coverage for a flu shot and those unable to afford one without a voucher through the Department of Health and Human Services (HHS) to help drive immunization rates among underserved populations throughout the country. An amazing service that Walgreens continues to do each and every day!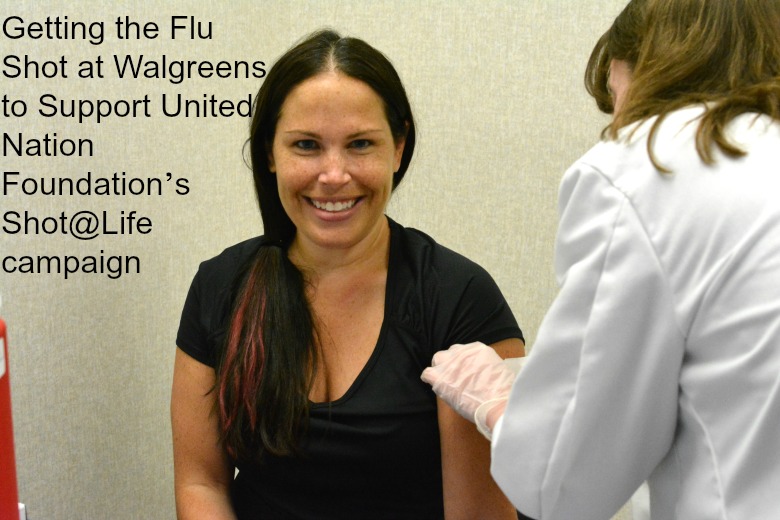 When I went to get my seasonal flu shot, I had zero wait getting in. At some clinics across the country, you can wait a good hour before being seen but not the case with Walgreens. No appointments are needed..simply walk in and you are seen! Just walk in your local Walgreens when the time is convenient for you and get seen. Walgreens also accepts most insurances and provide the results to your doctor. As well as the seasonal flu shot, they do many other immunizations. You can get all your immunizations done in one place conveniently and fast!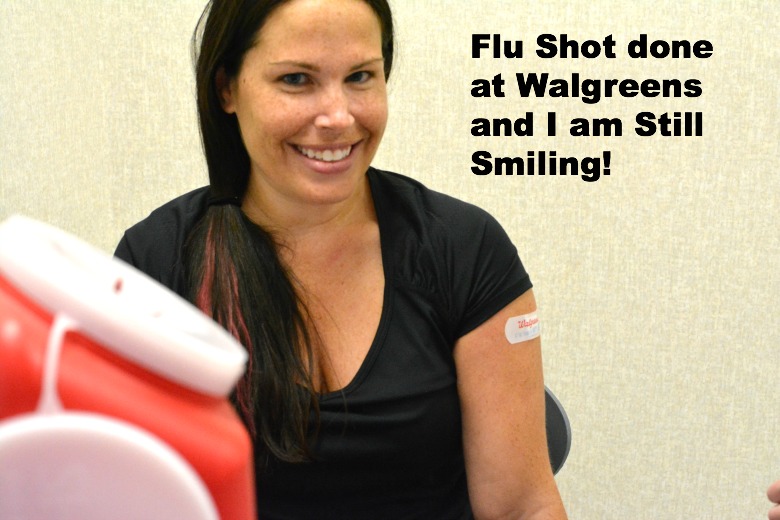 This year, I am going to have a much healthier winter because I got my flu shot at Walgreens. I vow to never get the flu again and will visit Walgreens year after year to get my immunizations. I am also elated to help out children in developing countries by allowing them to get life -saving vaccinations through the Get a Shot. ..Give a Shot campaign going on now at Walgreens in partnership with the United Nation Foundation's Shot@Life campaign. I want to give them a"shot" to live a healthy life, have families, and education throughout their lives. All children deserve health and happiness!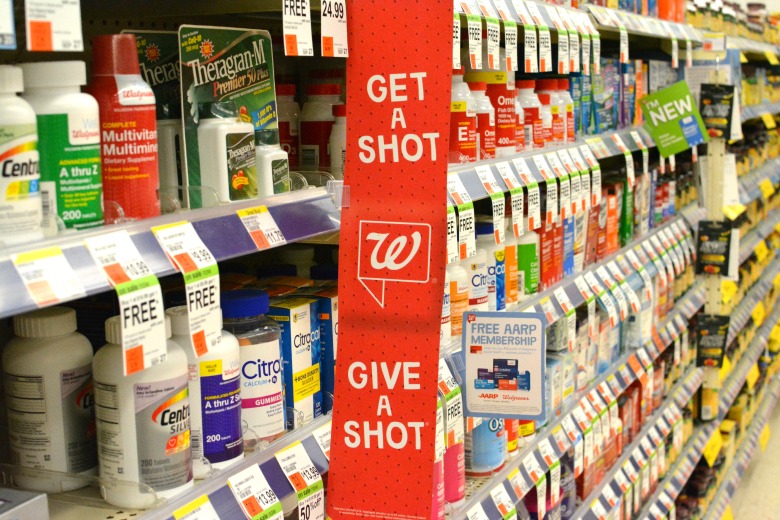 Together this campaign can supply up to 3 Million vaccines to kids that need it most!  Won't you pledge to get your seasonal flu shot or any other immunization at Walgreens and help provide a lifesaving vaccine to a child in a developing country through the UN Foundation's Shot@Life program?