*This is a sponsored post for SheSpeaks/Crest. All opinions are my own and not swayed by outside sources.*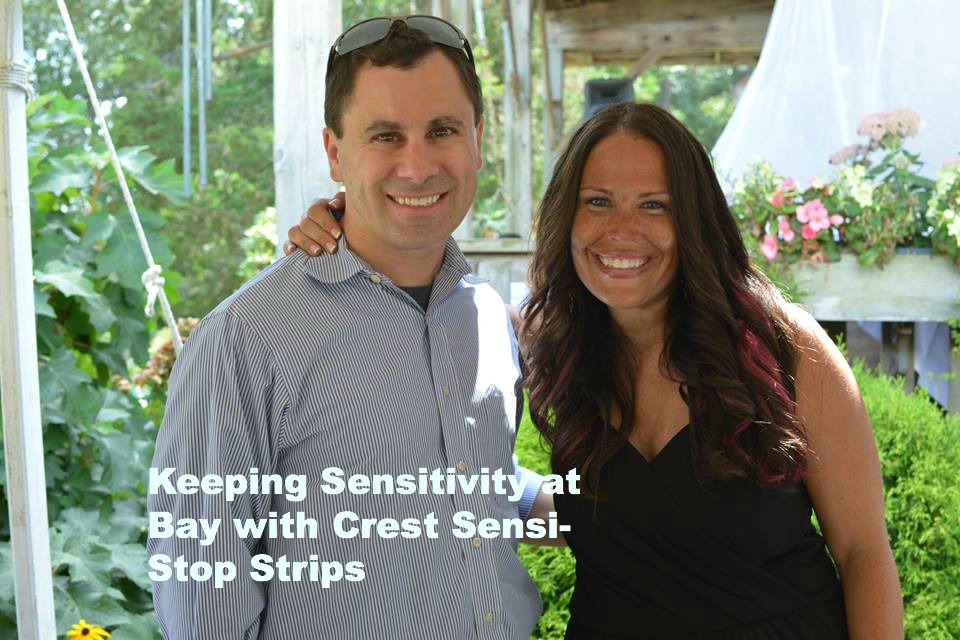 As most of you know, along with being a blogger, I am also a dentist. I find that my #1 complaint through the years from patients was tooth sensitivity. I have given my patients many different remedies for helping with sensitivity but ultimately none proved that effective. Along with my patients, I also experience terrible sensitivity, so I truly know how horrible tooth sensitivity is first hand. A lot of people believe that the tooth sensitivity is coming from a cavity, but alas most times it is coming from the gum region. That is why I was extremely excited to learn about the brand new Crest Sensi-Stop Strips which are available for purchase at Walmart.
These Crest Sensi-Stop Strips provide a breakthrough with their ability to stop sensitivity. When I first received them I was very anxious to try them. As a dentist, I have tried many products both good and bad. With having sensitivity and that annoying "zap" I feel when eating Ice Cream, I needed to find a way to get relief. These strips are very similar to the white strips from Crest, in that they are thin, but instead of covering the tooth, they cover the outer gumline.
Each packet of the Crest Sensi-Stop Strips comes with 6 strips and each strip provides one treatment. Once you have the strip covering your outer gumline, you leave it on for exactly 10 minutes! 10 minutes and sensitivity is kept at a bay! They deliver the key ingredient for the 10 minutes right where it is needed to provide sensitivity relief for up to a month of protection. Since it is applied 1/2 to the gum and 1/2 to the tooth, it is giving the strips longer contact time against sensitivity pain for immediate relief and long lasting protection. Once it has been 10 minutes, take it off and no eating, rinsing, or drinking of a half hour. If you have multiple areas of sensitivity, you can apply more than one strip to each part of your gum that hurts.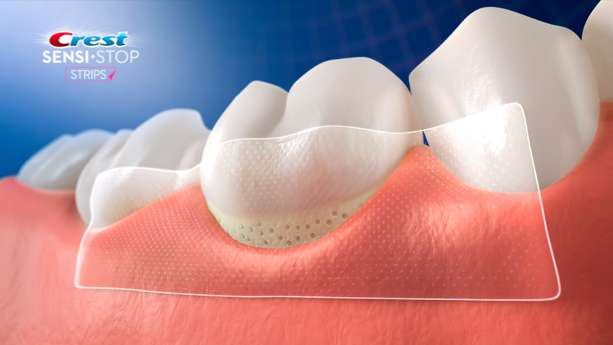 I have been using this product for about a week now and I am in love! Now I can enjoy a big bowl of Ice Cream without being bothered with the constant nagging of sensitivity. You can now drink your very cold or hot drinks and sweets, and feel relief from sensitivity with the Crest Sensi-Stop Strips. Just be sure to not overdo the sweets so you don't have to see me for cavities!
I will be back next month to tell you how I am doing using the Crest Sensi-Stop Strips for sensitivity. Stay tuned..
Giveaway: One winner will receive a $25 Walmart Gift Card to try out the Crest Sensi-Stop Strips. This giveaway is run via rafflecopter so click read more to see the actual giveaway. The only mandatory entry is to tell me if you experience tooth sensitivity and from what in the comment section proceeding the post. While the other entries are optional, I highly suggest filling out to increase your chances of wining. Good luck!
a Rafflecopter giveaway