Disclosure: I am part of the PTPA Brand Ambassador Program with Snuza and I received compensation as part of my affiliation with this group. The opinions on this blog are my own.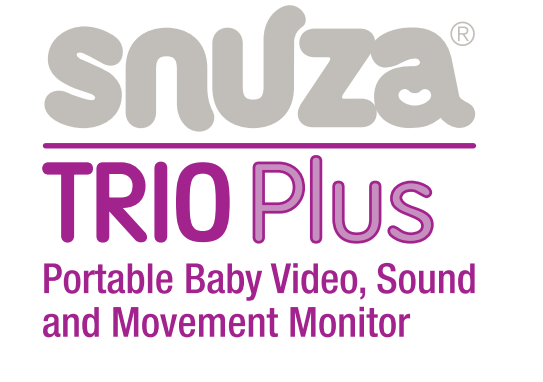 Having a newborn again is so much easier the third time around! I laugh at myself when I think of all the time charts I kept on Hayleys sleeping and eating patterns those first few weeks of life. By now I am just so much more relaxed as a mom, and know much more of what to expect. Of course some of the new products that have come out on the market in the meantime have made the newborn stage much easier for moms as we'll. One of my favorites that I've discovered this time around is the Snuza Trio Plus.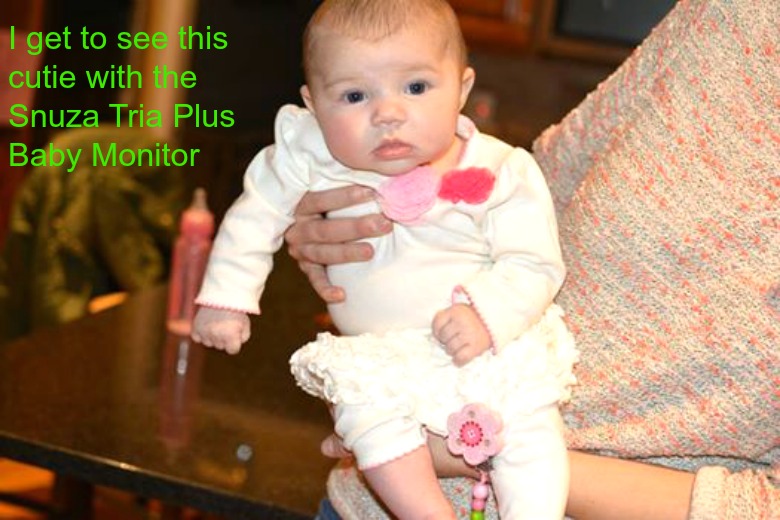 My biggest fear as the mother of a newborn, and I know I'm not alone here, is of course the risk of SIDS. I confess SIDS is still this mysterious, ominous threat that I don't have a great deep understanding of. Of course I know all the recommendations, placing the baby on their back and all that, but the Snuza takes all of that left over anxiety away. The Snuza products have motion sensors that detect abdominal movement while the baby sleeps, sending an alarm if it detects a lull of more than 20 seconds, (the length of time is adjustable to your comfort level). This let's us sleep more soundly, not having to feel like we need to be human baby monitors all night long anymore. I love this product for my third kid, but can only imagine the peace of mind it would have brought me with my first!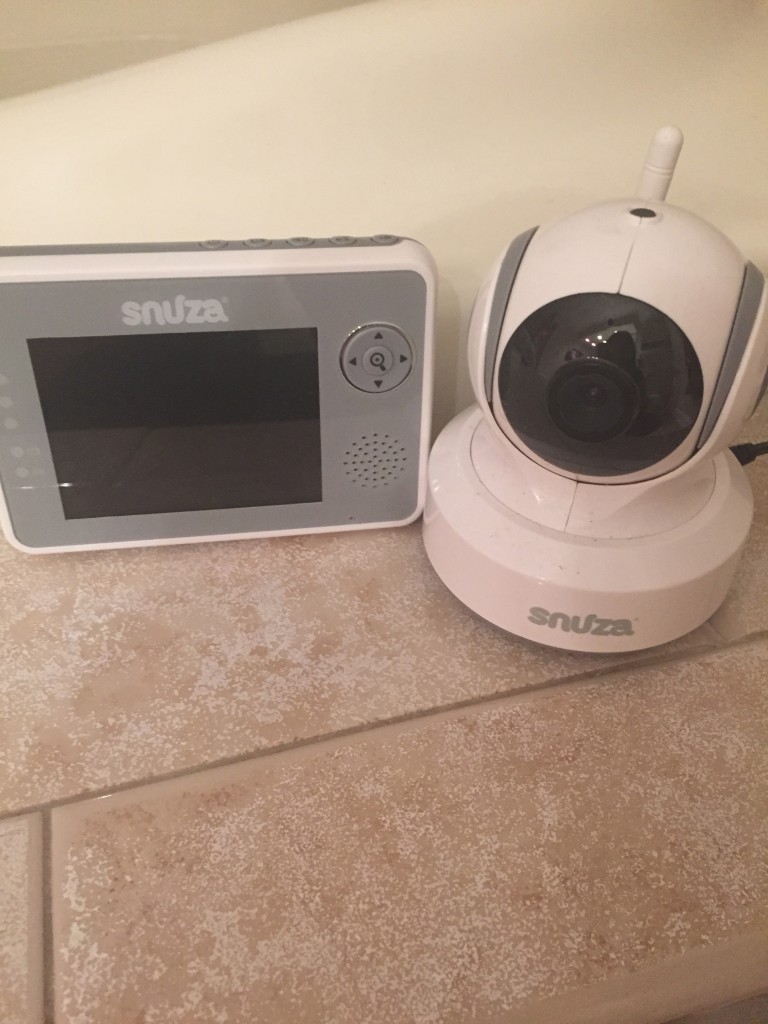 The Snuza Trio Plus is a mobile baby video, sound, and movement monitor all in one. It is portable so you can  set up the camera in one place and see the baby all over your house. If there is no movement detected, it provides a gentle vibration after 15 seconds. It is not late enough though to wake you up but enough to give you a nudge to just check on the baby if you are worried. There is a full built-in-alarm if there is no baby movement.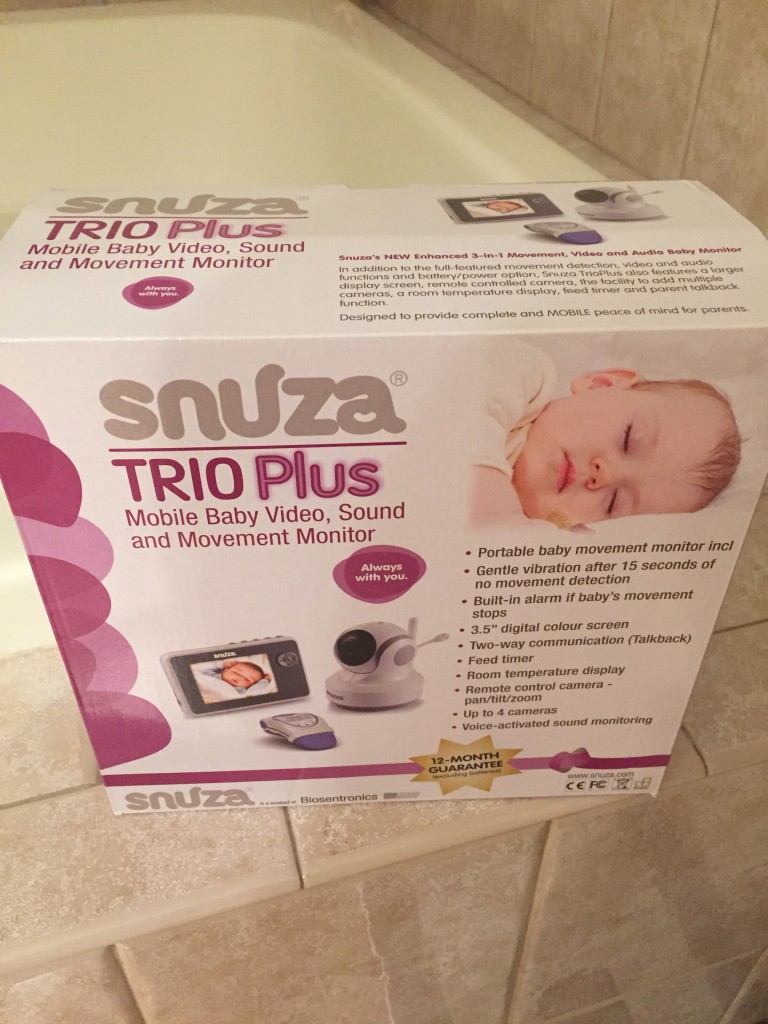 The digital screen is 3.5 inches and has incredible clarity. I can see great detailing when I use this camera. I like to sleep with our room very dark and I can still see everything using this monitor in dark places. I can pan/tilt/zoom with the camera to see the baby from every angle. It also always up to 4 cameras with this system.
It also features a room temperature display to tell you what temperature your child's nursery is. This is a great feature to me as I always worry that the room is too hot or cold.  Lastly, it has voice-activated sound monitoring. I can now get the total peace of mind and sleep with the Snuza.  I can use this monitor from up to 300 meters outdoors and 50 meters indoors. I can freely roam the house and know she is safe using this monitor.
This would make an awesome baby gift, especially for the first time mom. The easy to use Snuza monitor clips onto your baby's diaper and monitors audio, visual and movement of your baby. It is hard enough to get a god night's sleep as a new mom as it is, so anything to help new mothers get more rest is worth it's weight in gold. For me as a mother my favorite baby accessories are those like the Snuza that provide that extra piece of mind. Trust me, as a mother of three, you need all the help you can get!
Giveaway: Snuza is giving away a Snuza hero baby monitor to 10 lucky entrants including one to my readers, as well as Snuza Trio to one lucky grand prize winner! Simply fill out the form below and you are all set. Good luck! US and Canada.