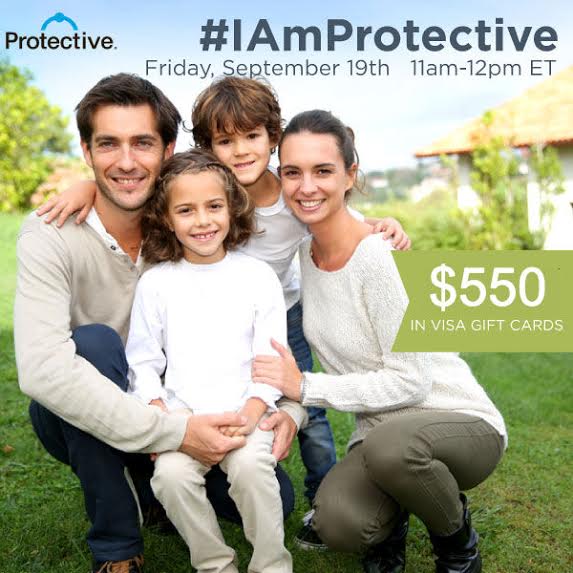 Do you love a good Twitter Party?  You know we do and we're excited to host a party about how we protect the things we cherish!  On FRIDAY, September 19th at 11:00 am ET, please join us for the #IAmProtective Twitter Party where we'll be sharing tips and resources to help you protect the things that are important to you, and giving you a chance to win prizes! We'll also be sharing information about a great contest and opportunity to help others during the party.
In life, I make sure my family, retirement, kids' college educations, and financial situations, are protective and planned for. As a young mom, I never really thought about life insurance or the thought of anything bad happening to my family. However, now I know better and  realize the importance of Protective Insurance in case something happened to me or my husband. I need to make sure my kids are taken care of, both in the unfortunate case of something happening to us and also with their college education.  If you are interested in hearing more, join me for the #IAmProtective Twitter Party and share what you are protective of.
Join me and RSVP for the #IAmProtective Twitter Party on SoFabChats!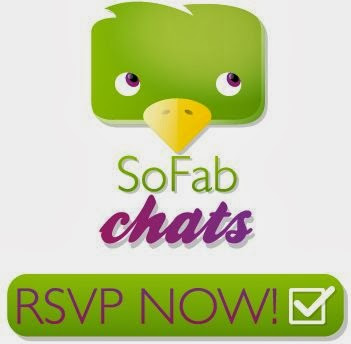 DATE: Friday, September 19th
TIME:  11:00 am – 12:00 pm ET
PRIZES: 5 – $100 Visa Gift Cards
EARLY BIRD PRIZE: 1 – $50 Visa Gift Card
HOSTS: @AleaMilham, @dentistmel, @Mammamoiselle, @FrugalFamTree, @tsue1136
SPECIAL GUEST: @ProtectiveLife
RULES: #IAmProtective Twitter Party Official Rules
RSVP PARTY GRID: #IAmProtective Twitter Party Page
TWEET TO SHARE:
What are you protective of? #IAmProtective Twitter Party 9/19 11am ET. Prizes $550! Rules http://t.co/OVD5Sbh2YQ #shop

— melissa weintraub (@dentistmel) September 9, 2014
How To Participate In A Twitter Party on SoFabChats!
TIP:  How to join a Twitter Party – sign in! Before party starts, click on the green "Sign In On Twitter" bar at the top of the page!
TIP: Who to follow at a Twitter Party? Follow the Party Team by clicking on the Twitter handle links on the RSVP page!
TIP: Want to win Twitter Party prizes? RSVP by clicking on RSVP button before you join the party, follow everyone on the Party Team, and tweet with the party hashtag during the party to be eligible!
TIP: How to win the Early Bird prize? Watch for chance to share a tweet when you RSVP for a chance to win!
TIP: Special deals and brand coupons? Keep that options checked when you RSVP for the party!
TIP: New to Twitter parties? Watch your column and Party Team tweet columns – they are slower paced and easier to follow!
TIP: Where to find Twitter Parties? Check out the SoFabChatsTwitter Party Calendar  to find more fun parties to attend!
Find more helpful Twitter Party Tips on SoFabChats!