*This is a partnered post. All my opinions are my own and not swayed by outside sources.*

At this point we know how damaging the sun can be to our skin. It is too late for me to go back and undo all the sunbathing I did as a misguided teenager, and even as much as I know, I'm still not as good as I could be about sunscreen for myself. It's a different story when it comes to my kids, I am an absolute fanatic about the sunscreen, but truthfully by the time I've slathered up their three little bodies they are off and running and I usually don't have time to sunscreen myself. If you are anything like me with your lackadaisical sunscreen habits, you need to watch How The Sun Sees You. Holy Cow, this scared me straight! I will never ignore my own sunscreen again, and I've vowed to double the efforts for my kids skin protection.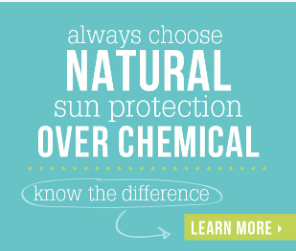 This video was made by Thomas Leveritt who took to the Brooklyn streets to deliver a wake-up call concerning sun protection. Leveritt set up a camera with a special UV light and monitor, he then captured men, women and children who walked by to show them what the UV light camera could see that is invisible to the human eye. Everyone was shocked and amazed by what the saw, the damage to their skin exposed, and then the complete shield that sunscreen provides against UV light. It's almost as if we cannot fully feel threatened by what we cannot see, but now that I have I think about sunscreen in a whole new light!

In his video above, Leveritt reminds us of the importance of daily sunscreen use, and how we can avoid sun damage. Unfortunately so many sunscreens contain chemicals that have been shown to be toxic and in many cases are banned in skin care products in Europe. So once we know we need to avoid the sun, it doesn't make sense to turn to sunscreen containing chemical that are potentially harmful to our bodies in a different way. Especially when it comes to my kids I try to find the safest skin care products on the market and the best consumer guide I've found for sunscreen is EWG's 2014 Sunscreen Guide . The Environmental Working Group researches and tests products to find the best on the market and keep consumers safe and informed about what products they are using on their bodies.
One of the products that I discovered this summer was the sunscreen by Sunology which is a natural mineral based, as opposed to chemical based sunscreen. While it provides the highest SPF recommended by the FDA, it is still made with natural active ingredients using UV Micro Reflexion technology to reflect the sun's rays from on top of the skin, creating a physical barrier. Because of the natural ingredients in this product it is compatible with even the most sensitive skin types and my kids don't complain that it stings when I put it on them like they do with some other sunscreen we've tried. After watching this video I was shocked, it may be too late for me to reverse the damage I've done to my own skin, but going forward we are all about the sunscreen!
Here is more information about Sunology: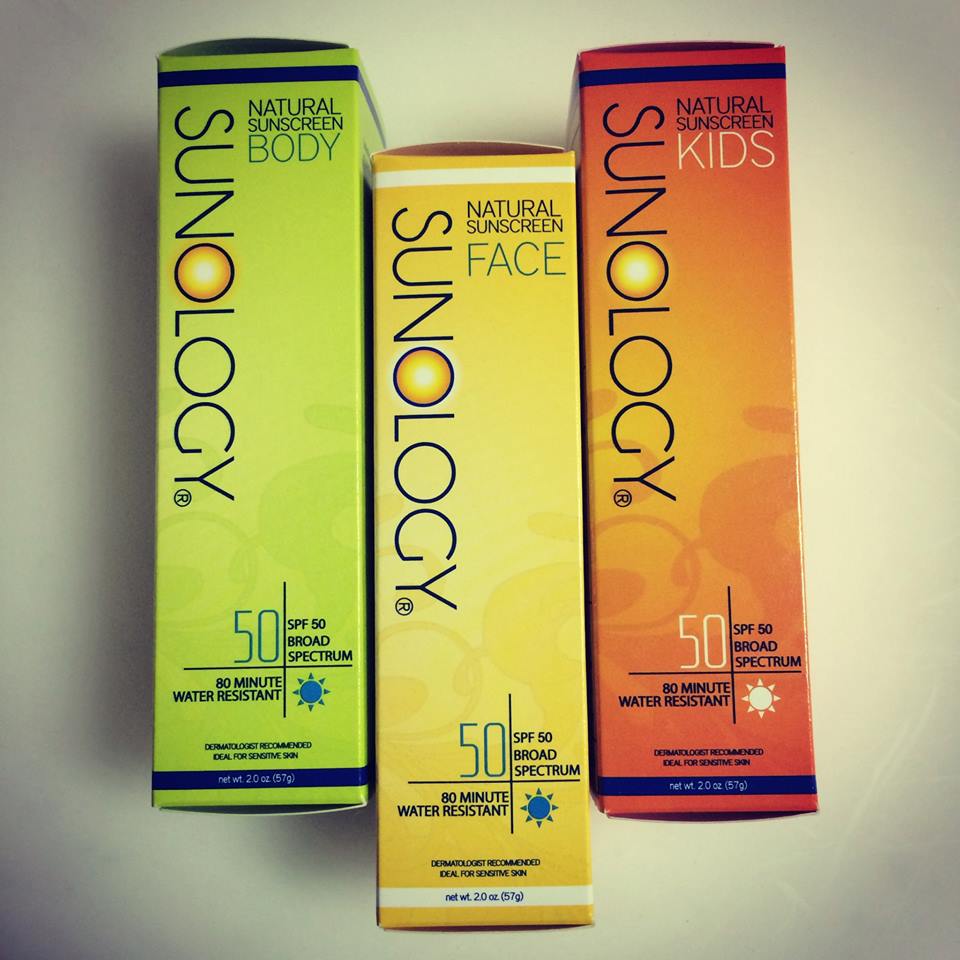 Sunology produces highly-effective suncare products inspired by nature. Sunology's daily sun protectioan products provide SPF 50 and use only natural active ingredients. The Environmental Working Group released its 2014 Sunscreen Guide  and awarded
Sunology's three varieties of natural and chemical-free sunscreens all received an overall level one ranking this year from the EWG, confirming they are low hazard and safe for consumers, as well as more favorable for safe sun protection, as opposed to many top competitors.
Sunology Product Facts:
50 SPF (maximum allowed under FDA 2013 Rules)
Active ingredients Zinc Oxide and Titanium Dioxide derived from natural sources
Does not contain Oxybenzone, Avobezone, Octisalate, Homosalate or other chemical active ingredients
Made with VitaOleféra™ to moisturize the skin
UV MicroReflexion™ reflects the sun's harmful UVA/UVB rays
FSG Complex™ to aid skin health
Water resistant up to 80 minutes (maximum allowed under FDA 2013 Rules)
Products for purchase:
SPF 50 for Face (2 oz., $14.99): http://www.sunology.com/spf-50-for-face/
SPF 50 for Body (2 oz., $14.99): http://www.sunology.com/spf-50-for-body/
SPF 50 for Kids (2 oz., $14.99): http://www.sunology.com/spf-50-for-kids/