*I received slippers for review. All my opinions are my own and not swayed by outside sources.*
As a blogger, I spend a lot of time at home. While I tend to wear sweats a lot or pajamas some days (haha..I know you are laughing), I love to have comfort on my feet and to be styling with at least one article of my clothing. For this reason, I am so happy to have received the LMN slippers, which are amazingly comfortable slippers with bling! Yes, actual bling will be on your slippers! They are just too cute when you are looking to relax in the comfort of your home.
Luxe Me Now (LMN) slippers are the perfect foot accessory to keep you cozy yet fashionable on those lazy weekends and anytime in between!  These are way different from your ordinary slippers that you have at home. They are the ultimate fashionable slippers that will have your friends green with envy when they see them. These slippers are gorgeously feminine, simply divine, chic, and extraordinarily versatile!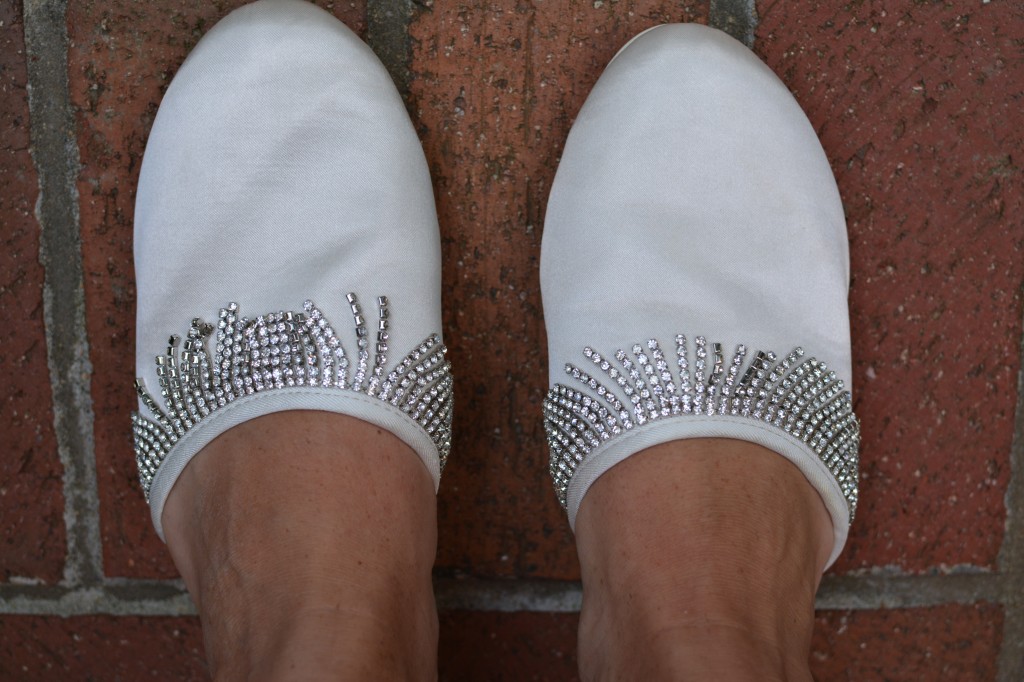 These slippers feature glittering jewels on the base of the slipper and satin surrounding the whole slipper. It features a memory foam footbed so once you put the LMN slippers on, you will never want to take them off. I can assure you of this! When I put this slipper on, I feel so beautiful and best of all, I feel like I am dressed up, even if I am still wearing the same pajamas from the night before.
These are slippers for inside the house, but trust me, no one will even know that they are true slippers. The LMN slippers impressed me so much from the minute I got them on my feet. I have never seen such gorgeous slippers in my life and they are really so comfortable. I wear them all day long! I am a huge fan of the LMN fan and recommend these slippers to anyone who wants a little jazzed up fashion accessory on their feet with true comfort. These would make a wonderful gift for any women in your life. Think about the holidays..Treat yourself today!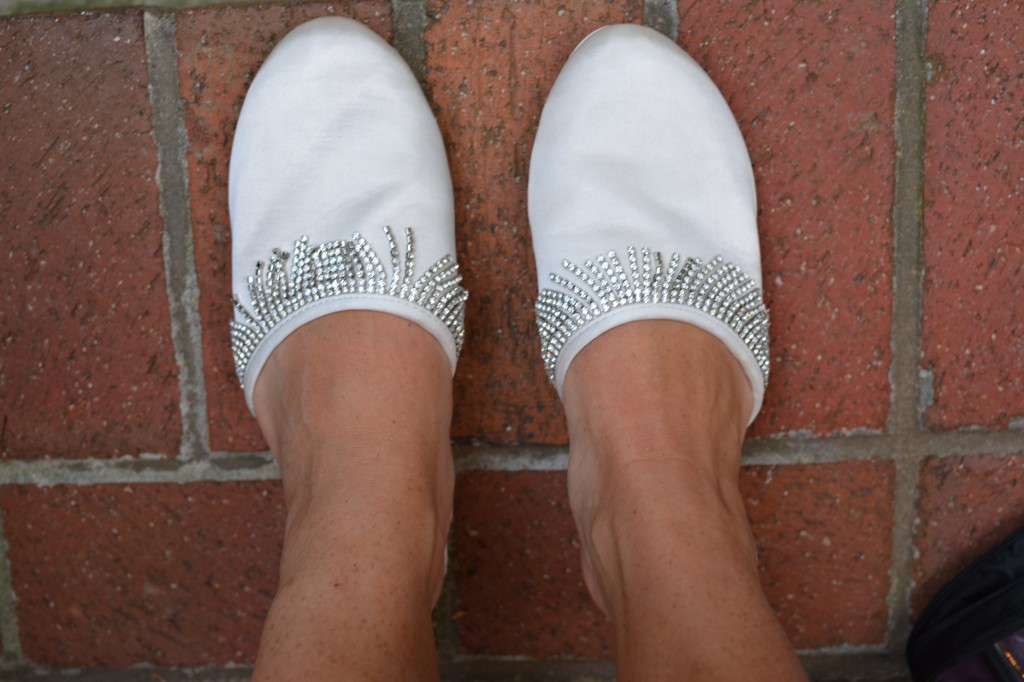 The LMN slippers can be found online at their store and exclusively at Saks Fifth Avenue!