* I work with Disney on promotions. All my opinions are my own and not swayed by outside sources.*
One of Hayley and Zane's favorite Disney Junior shows is Doc McStuffin. Last year, we had the pleasure to visit the DocMobile Van that was going around the country. It was such a special treat because they are such huge Doc fans. Of course, they absolutely loved the brand new Doc McStuffins, Doc McStuffins: School of Medicine!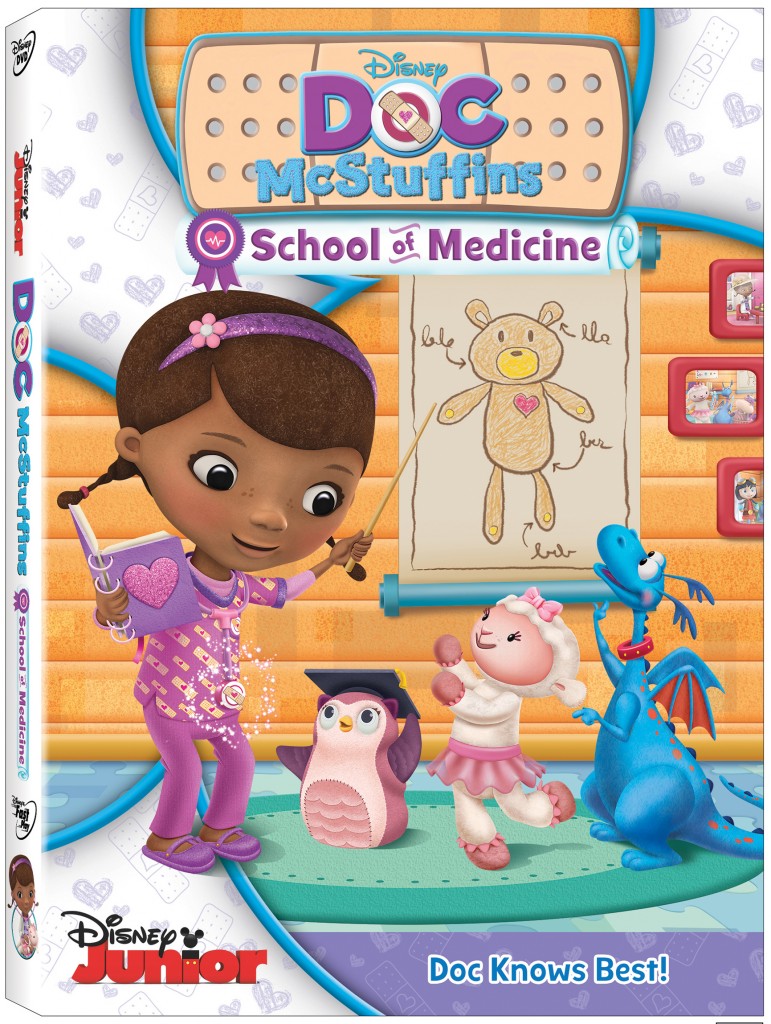 In "Doc McStuffins: School of Medicine," a compilation of engaging Doc McStuffins stories, the many specialties in which doctors practice medicine and health care are highlighted for young kids to comprehend. In her playhouse clinic, Doc is an optometrist, helping her stuffed owl toy, Professor Hoostburgh, to see clearly again. As a dentist, she fixes a tooth on Donny's toy shark Mr. Chomp and, as a radiologist, Doc takes an inside look at Daisy's arm after a Roller Disco fall. Then, Doc accidentally sprains her own ankle, so it's up to her toys to provide the care and compassion to Doc herself and with rest, patience and plenty of cuddles, she will be as good as new, singing "The Doc is in."
Cast:      Kiara Muhammad (as Doc McStuffins); Loretta Devine (as Hallie); Lara Jill Miller (as Lambie); Robbie Rist (as Stuffy); Jess Harnell (as Chilly); Jaden Betts (as Donny McStuffins); Kimberly Brooks (as Mom McStuffins); and Gary Anthony Williams (as Dad McStuffins
Be sure to check out this wonderful DVD available now! Doc always helps my kids understand and appreciate the lessons of supporting each other out and the act of caring. Friendship is a key ingredient in these DVDs which is why I am always happy when a new Doc DVD comes out. This DVD is awesome and will please all kids alike! As a bonus feature, it comes with a free Doc Dress Up Play Set! Be sure to pick up your copy today!