*This is a sponsored post. All my opinions are my own and not swayed by outside sources.*
We are heading to NJ soon for a road trip to see my parents. For these long trips, you must have a reliable car that can get you from place to place. Going hundreds of miles in a car that will not get you from point A to point B, is a total waste of time. Chances are you will end up on the side of the road during the trip because the car you are driving is not geared to go that many miles.  With it being summertime, now is the prime time to start shopping for a new car.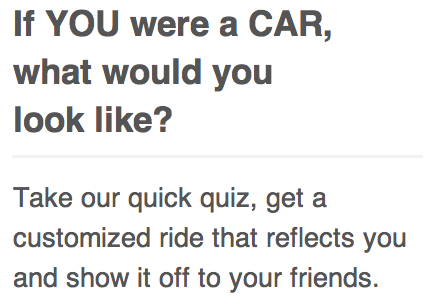 When I think of a new car, I reflect on how it would fit with my personality. I need a car that is efficient and cost-effective, but also one that I can see myself driving. Now, Edmunds.com, a leading car-shopping site, created a personality quiz to answer this question and get folks to think about their cars in a funky, new light. Through a short and fun 15-question quiz, your readers can figure out what mash ups of cars best represent them and what some of their key  Car-acteristics are. To see this fun quiz, enter here:  #EdmundQuiz.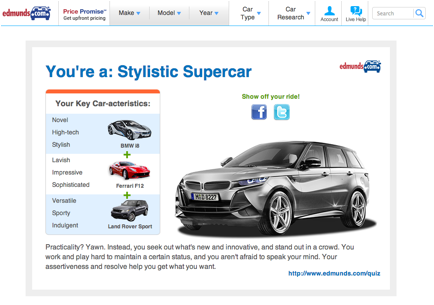 This quiz is super fun and can get you in the right mood to go car shopping. Turns out I am a Stylish SuperCar! They got this spot on. Take the quiz and let me now what you think!