It begins for me the very first day that the spring weather feels like it's transitioning to summer. I don't know what it is, but there is something about sipping an iced coffee once the weather turns warm that is so relaxing to me, it lifts my mood like the summer sun itself! Everyday, as a busy mom of three I start my day with coffee to get me going. Usually before it's made I stumble around the kitchen, meeting the demands being shouted out at me by the kids. "I want cereal, more milk please, can I have eggs…" I am truly only half awake before I get that first cup of coffee in me, but I don't think they are quite old enough to really get that yet. In the summer when I enjoy my coffee iced, it's totally different. My mornings are made simple because I just pull out my International Delight Iced Coffee, pour it over ice and I'm ready for action! No need to add cream or sugar, it is ready to serve as is. Bam, I'm done and happily zipping around the kitchen in no time.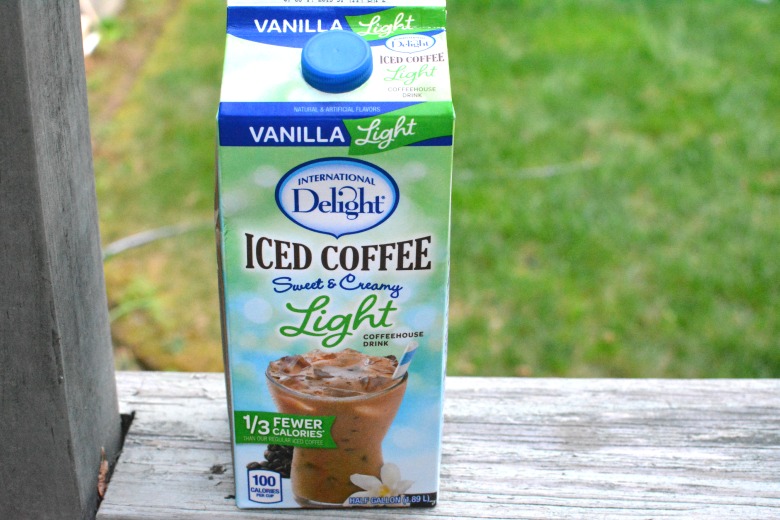 You can also create delicious recipes using International Delight Iced Coffee such as this Mocha Frappe!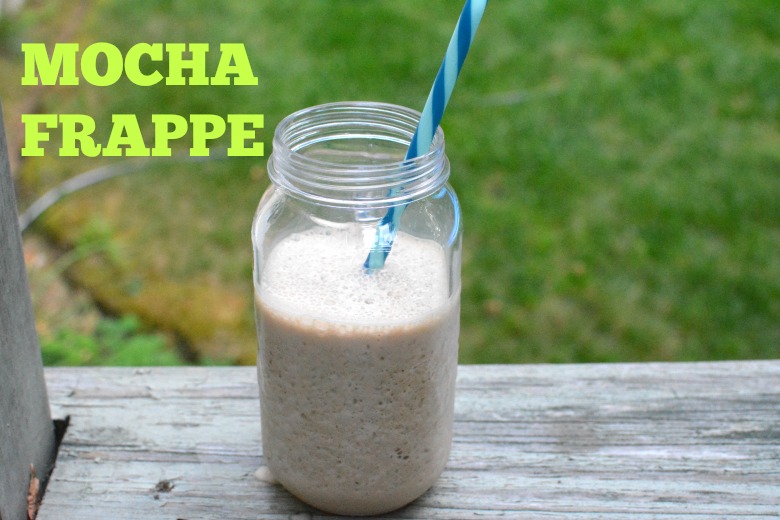 Ingredients:
-1 cup International Delight Iced Coffee (use whatever flavor you like)
-1/2 cup milk
-1/2 cup Vanilla Ice Cream
-4 ice cubs
Directions:
-Pour all ingredients in a blender and blend for 30 seconds. Serve cold and enjoy!
International Delight Iced Coffee comes in all different flavors as well so I can mix it up with Mocha flavor, Caramel Macchiato, or vanilla. They even have the same delicious flavors in light with only 100 calories per serving, so even this summer when I have some baby weight to lose I can indulge just the same. I keep some of the individual bottles in the pantry and refrigerator to grab and go on those really rushed mornings. Trust me, there is nothing worse than having to run out of the house without your coffee in the morning. The International Delight Iced Coffee individual servings prevent me from ever having to go through that again!
When I do get the kids demands settled, and on that rare morning we are not rushing anywhere I like to take what I call my Zen moment. I go out on our back deck with my International Delight Iced Coffee (these days it's caramel macchiato light) and I try to capture just 10 minutes sipping and enjoying my iced coffee, soaking in the nature and quiet before I launch into the rest of my chaotic day.
Through the end of August if you go to the ID Facebook page you can enter to win an ID Iced Coffee tumbler! 100 tumblers will be awarded each week, and you can enter every day if you want. International Delight Iced Coffee helps me savor my summer, and I'm slowly sipping and holing on to summer as long as I possibly can!
This is a sponsored conversation written by me on behalf of International Delight. The opinions and text are all mine.