*I work with Summer Infant on promotions. All my opinions are my own and not swayed by outside sources.*
Newborn Taylor loves to sleep! I kid you not that girl is sleeping at least 7-8 hour stretches a night, at a time. She has been doing this for about 2 weeks now, so let's hope it stays! One of the great baby product to help get her to sleep is the Summer Infant Bentwood Bassinet with Motion. We have had bassinets before but none as great as the one we received from Summer Infant! It has all the features of a traditional bassinet but with some awesome extras.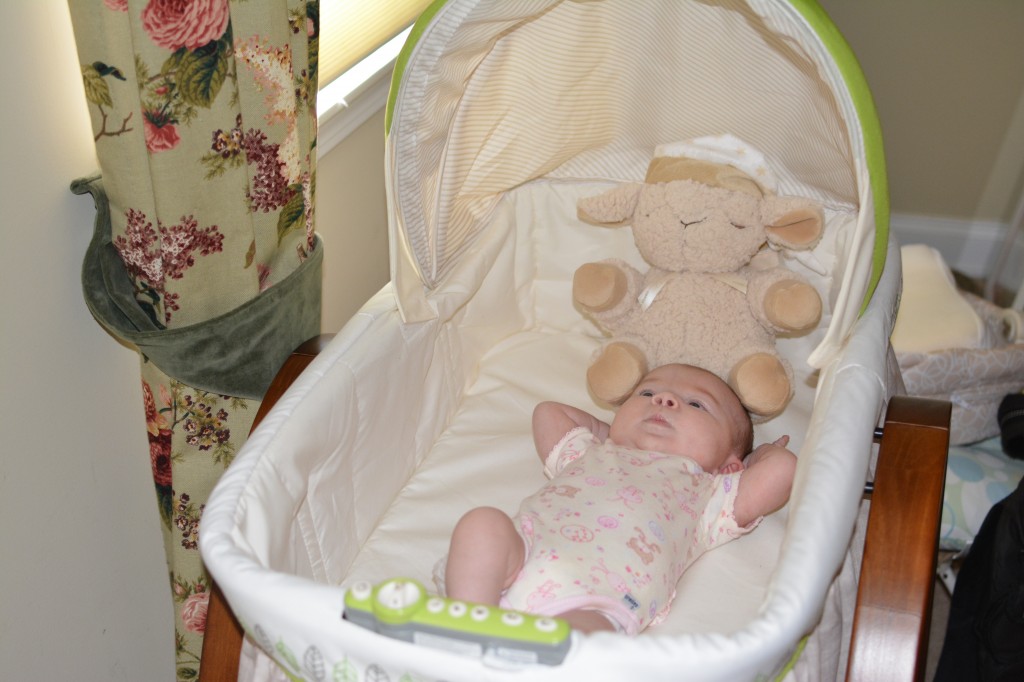 When we received the Bentwood Bassinet, I had my husband put it together. It was quite easy to put together, following the instructions that were given in the manual. Once it was all put together, I remarked how beautiful the bassinet truly is. It features a natural hardwood construction as the frame of the bassinet. Under the bassinet, you have an extra large storage basket where you can put diapers, wipes, and other nighttime feeding essentials. On top of the bassinet, you have an adjustable canopy which you can close or open, depending on how much light you want in the room.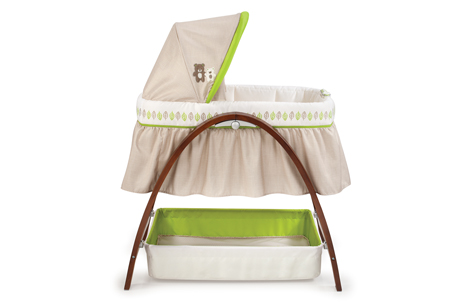 The bassinet features music, nature, and womb sounds via the press of buttons on the side of the bassinet. You can set up your sounds for 15 minute intervals to help your baby transition to sleep. Once the 15 minutes are up, Taylor is usually sound asleep. In terms of the motion, it features a silent sway motion that soothes the baby to sleep. The adjustable sway speed allows Taylor to enjoy the motion and lets her fall into a tranquil sleep. Best of all, I do not have to be woken up as she is headed to sleep. It can naturally soothe Taylor to sleep without making a peep! As a mom, this is a huge plus!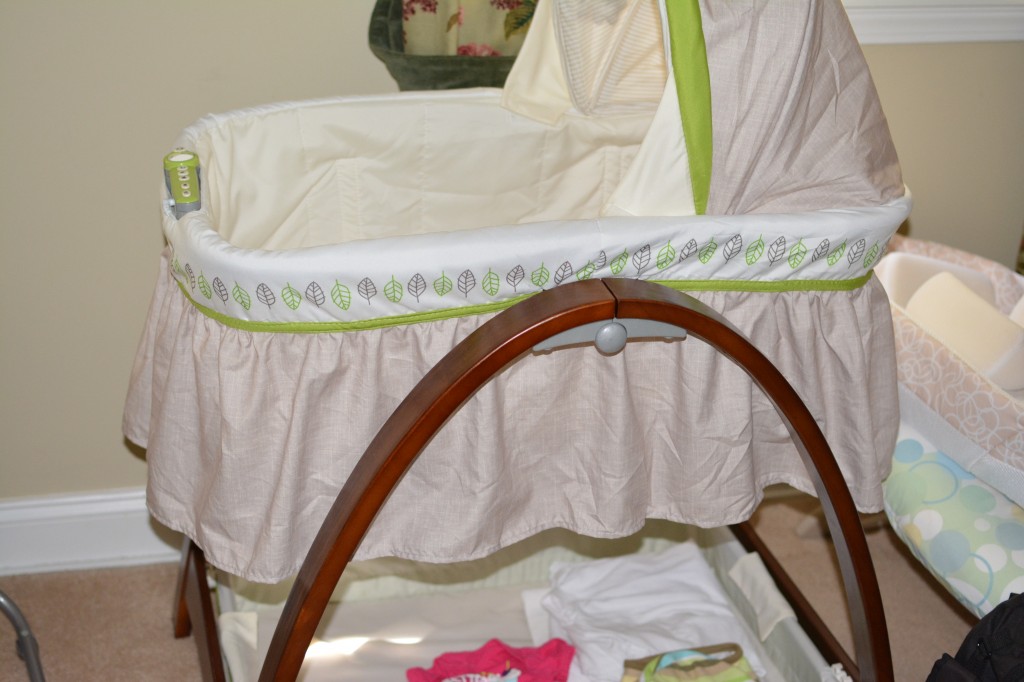 With its European inspired design and modern aesthetic, the Bentwood Bassinet with Motion is a beautiful addition to any nursery or home. We are HUGE fans of Summer Infant and their amazing products, and the Bentwood Bassinet did not fail to disappoint. If you are a new mom, you want to check out this bassinet for your new baby. It takes up little space in your room, is beautiful, and helps your baby sleep. How much more could you want out of a bassinet?!
The Summer Infant Bentwood Bassinet is available for $179 on the Summer Infant website and at Buy Buy Baby!