*This is a partnered post. All my opinions are my own and not swayed by outside sources.*
So many exciting events happened in my life the last couple of weeks. First off, we welcomed Baby Taylor to our family. Then we celebrated a big birthday for my husband, and we will end the festivities next month with a baby naming for my daughter, and then my oldest child's birthday. We love all the fun celebrations bring but sometimes I have the hardest time finding personalized gifts for everyone in my family.
However, I recently found out about Bradford Exchange which offers a wide plethora of gifts for everyone in my family. They have gifts for mothers, daughters, grandsons, sons, husbands, wives, and more! They incorporate various themes in their products including Anniversary, Birthdays, Christmas, Graduation, Sports, Animals, and even NFL football.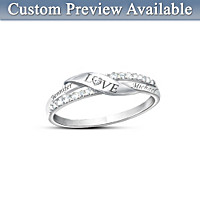 When I was perusing their site, I saw that you can get collector boxes, figurines, music boxes, jewelry, sculptures, and even personalized jewelry. As a women, I am all about diamonds (what girl isn't) and now I can get that with a choice of so many beautiful rings. I need to show my husband this site because I am due for a special gift. After all, I did just give birth to his child and put up with a lot the last 9 months.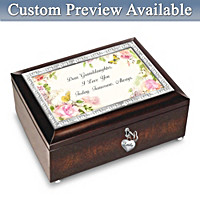 Personalized gifts are hard to come by but when you find that special one, it means all the world to the recipient. There is nothing more special than taking the time to picking out that perfect gift for the one in your life that deserves it and nothing more rewarding than being the one on the receiving end.
What is your favorite personalized gift that you received?