Happy weekend everyone! This weekend, we plan to relax a bit! I am tired, lol! I hope you all have a great weekend with whatever you do.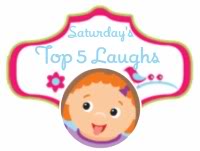 As always, come link up any cute or funny post and laugh! Definitely check out the other blogs who link up as they all provide a great laugh. Feel free to take my button or share on social media, although this is not necessary, just appreciated.
My top five laughs:
5. I nicknamed Taylor, Tay for short. When when of my girlfriends called Taylor, Tay, Zane freaked out. He told her that only he and his mommy can call her that. He insisted that she call her Taylor.
4. Taylor is out of her newborn clothes. Girlfriend is HUGE! She weighs 10 pounds at 5 weeks and has rolls all over. Take a look: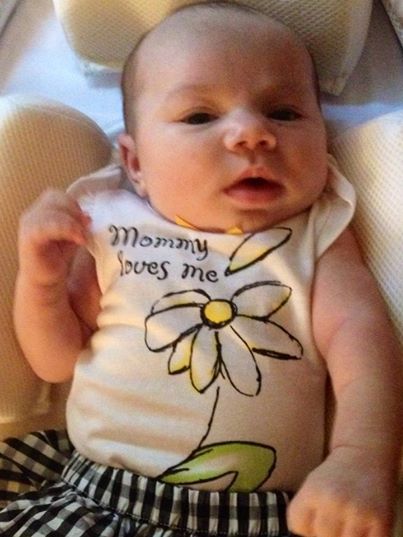 3. Zane and Hayley entertain each other on the weekend mornings if we are busy. However, when we come down it looks like WWII has invaded our house. My goodness… Those kids make the biggest messes!
2. Hayley insists to brush her teeth and take showers herself now. When I try to help, she says, "Get away Mommy… I am almost 6 and I am grown up!" Okay sassy Hayley!
1. We are going to Block Island for my husband's birthday on Monday. Zane is flipping out because he wants to ride what he calls the GIGANTIC boat. I told him it is called a ferry and he looked at me and said, "Mommy..You are wrong again!" Apparently, three year olds are always right!
Now your laughs: