*This is a sponsored post. All my opinions are my own and not swayed by outside sources.*
Jigsaw Informatics has a great new visual messaging app called ZapVM! This app lets parents easily record and share precious family moments, serve a friendly reminder for children to do their chores or even to introduce a new babysitter to the home and kids.  One is able to create and share video messages by combining photos, voice, graphics and touchscreen gestures in realtime, using the app, which is now available in the iTunes App Store.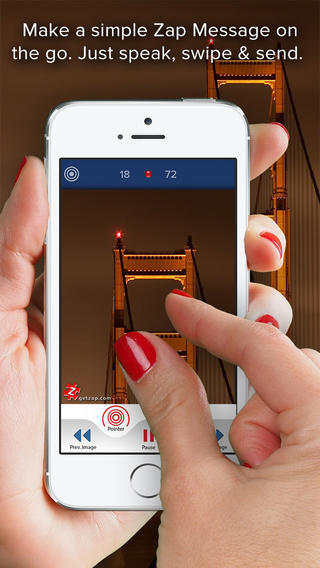 ZapVM allows iOS users to create and share visual messages for social and business use, simply and immediately. Using ZapVM is intuitive and familiar since it is similar to swiping through one's photos while telling a story. To use ZapVM, consumers simply select up to 10 photos from the device's photo library or from the in-app camera function and arrange them. ZapVM also includes extensive graphics tools, stickers, captions and other features that enable users to modify or customize their images without leaving the app. PowerPoint slides may also be imported into ZapVM as JPEGs or PNGs and used accordingly.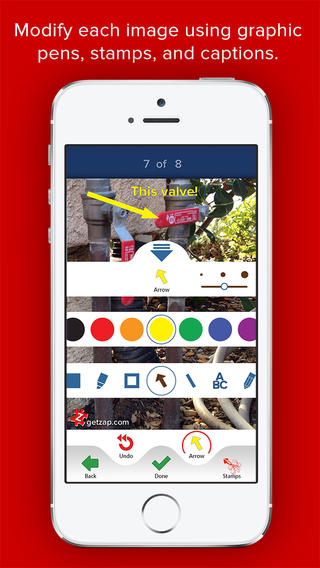 Users, in realtime, record their visual message by swiping through their photos using familiar gestures like double-tap and pinch zoom and two-finger drag while narrating their message to add perfectly synchronized, personal voiceovers to each image and gesture. ZapVM also features a unique "live pointer" that lets users highlight objects within their photos while recording.
Once the recording is completed, ZapVM employs unique, patent-pending Graphics Processing Unit (GPU) based rendering that combines the images, graphics, voice and gestures into a single, concise MP4 Zap Video message up to 90 seconds in duration that clearly conveys context and emotion—an often-challenging feat in a text-driven world.
I love this app for parenting because it changes how you communicate with your kids, family members and friends. Give praise or direction with unique clarity that comes from the combination of images, voice, annotations, emotion, context and immediacy that Zap Videos provide.
Now they want you to try ZapVM app and be entered to win amazing prices! I decided to use the ZapVM app to showcase to my babysitter how my husband and I put the kids to bed. It was really fun to create the video and best of all, it was saved for her, just in case she forgets for future use. Using this app to create my instructions to put the kids to bed, allowed me to talk and showcase our routine without leaving anything out.
You can now try doing your own ZapVM video and be entered to win some amazing prices in the ZapVM Family Contest!
**"Use ZapVM To Change How You Communicate With Your Family" Summer 2014 Contest invites you to win prizes by showing how ZapVM can improve communications with your family (and friends, etc.) by employing the unique clarity ZapVM provides by combining your images, voice, annotations, emotion, context and immediacy into a Zap Video. In addition to submitting Zap Videos to the contest, we also invite to display them on your own social media channels. If you do, please use the tags #zapvm, @zapvm and #chyc to associate your posts with ours.**
Here are some of the great prizes you could win:
i) The "First Prize Winner" from each contest will receive a gift card worth $150 USD.
ii) The "Second Prize Winner" from each contest will receive a gift card worth $100 USD.
iii) The "Third Prize Winner" from each contest will receive a gift card worth $50 USD
 One Entrant from Jigsaw will also select a single "Grand Prize Winner" from all the Entries and will award the Entrant an additional $350 Gift Card.
Additional information about this contest:
Taxes on the Gift Cards are the sole responsibility of the Entrant. Jigsaw will NOT file Form 1099s for these winners, since the prize value is under $600 per http://www.irs.gov/pub/irs-pdf/i1099msc.pdf.
– Entrants who create Zap Videos and submit them via email (as directed) and post them on the ZapVM Facebook Page will be receive a t-shirt by mail and if their Zap Video is selected by Jigsaw to be shown on the ZapVM Facebook Page.
– ALL Entrants who create Zap Videos and submit them via email as directed will have their videos shown on a Jigsaw or ZapVM website. Entrants whose Zap Videos are featured on the front page of the zapvm.com or jigsaw.info will also receive a t-shirt by mail.
Be sure to check out ZapVM for other great Zap videos today!