*This is a compensated campaign with Mom It Forward and Vtech. All my opinions are my own and not swayed by outside sources.*
In 8 days, I will be having my sweet baby girl! I can't believe it. Truly, this pregnancy went by so fast and if you are a third time mom (like me), everything to prepare for your baby is done at the absolute last minute. When my husband and I sat down to figure out what essentials we need to set up in the baby room, there were really only a handful that came to mind. The first baby item my husband and I blurted out was it was a must to have a good baby monitor. We used baby monitors religiously for all our other kids and it brought me piece of mind knowing they were playing safely or sleeping. One of the brands we love in this household is Vtech and that is why we were so happy to receive the The Vtech Safe & Sounds Pan & Tilt Full Color Video Monitor to capture those special moments!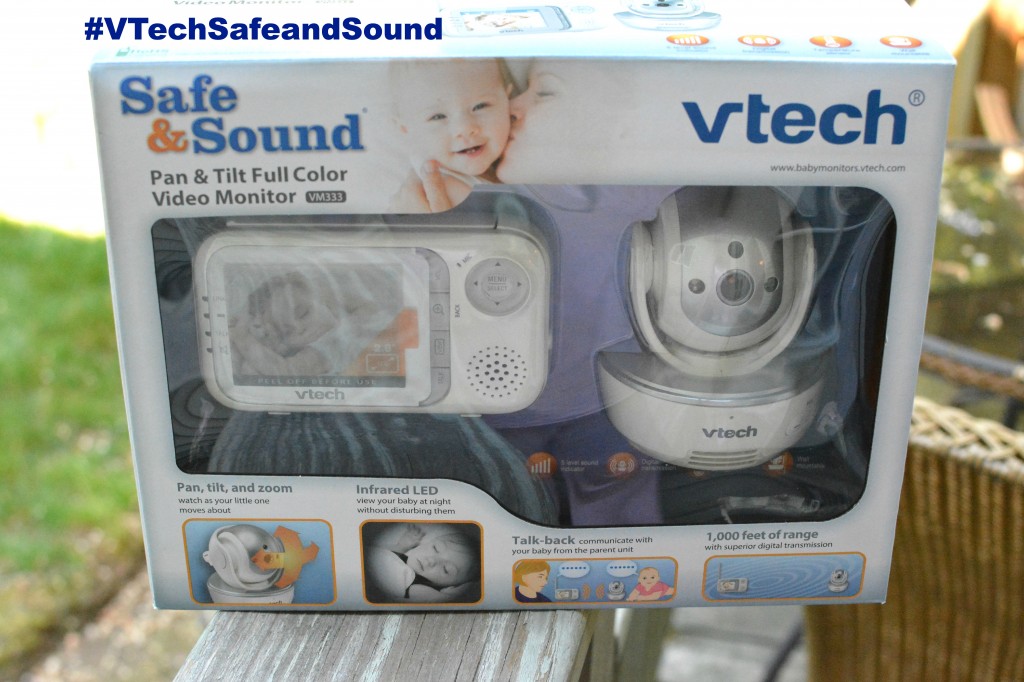 While we don't have baby girl yet to test out this monitor, we do have my very rambunctious 3 year old, Zane, who we just transitioned to a big boy bed a few months ago. We are still using a monitor in his room because we are inquisitive what goes on behind close doors when we shut his door for his rest time, or just when he plays with Hayley. Of course, we want to make sure he is safe and does not try the 3 year old "escape in the middle of the night" routine but we also want to make sure he is having a great time with his sister. One of their favorite places to play is in his room and each morning when they wake they have fun before they come get us.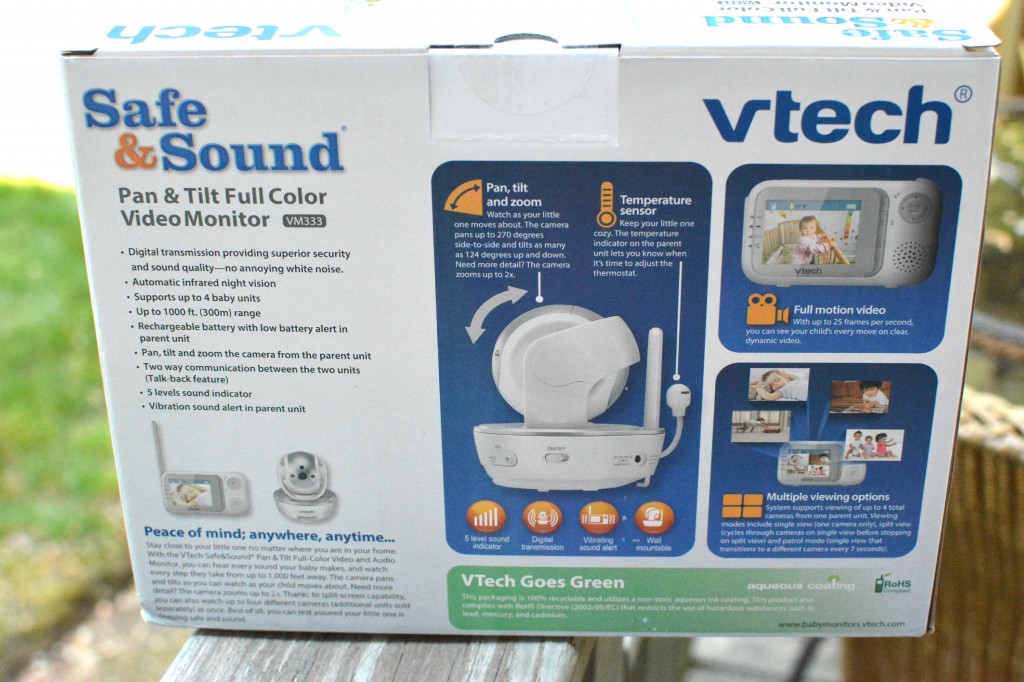 In life, we are all busy and tend to miss special moments. It is imperative that we stop, look, and  listen for our children, so we don't miss out on those special moments in life. For me, it is tuning into the monitor every morning to see what Hayley and Zane are doing. Most times, I see them just being plain adorable and having special tea parties to keep themselves entertained. Other times, I watch on the monitor Hayley reading Zane a book. Without this awesome monitor, none of this would be able to be seen!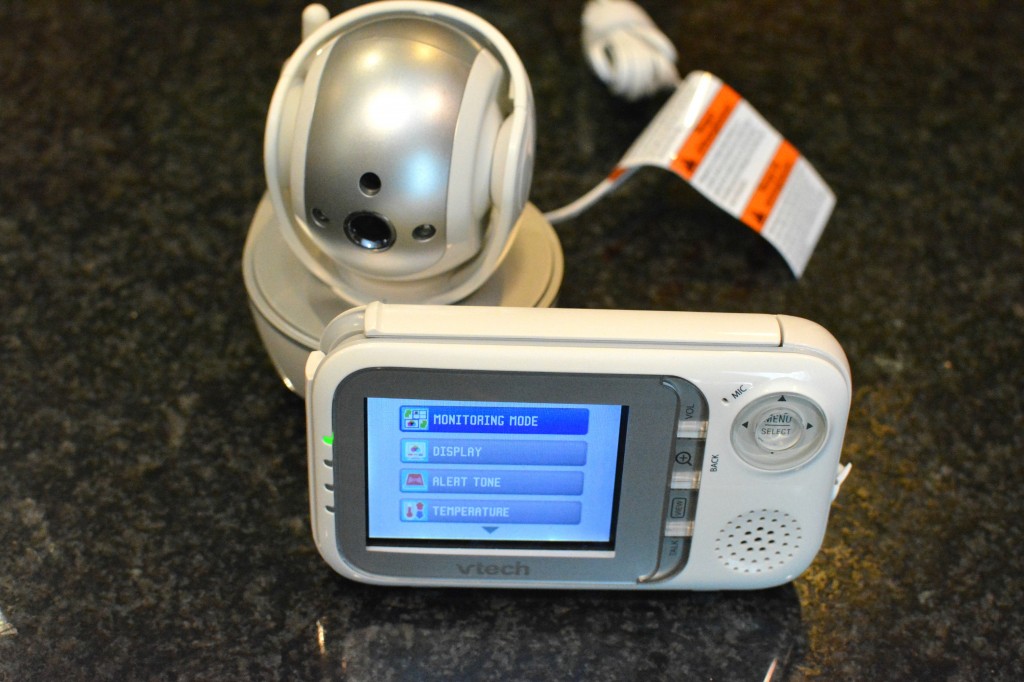 Now you may be wondering why should I purchase this particular one? The answer is easy as the The Vtech Safe & Sounds Pan & Tilt Full Color Video Monitor is your comprehensive monitor for all your needs. First off being able to pan, tilt, or zoom the monitor has been a huge asset. With this feature, you can turn the monitor to see exactly what your kids are doing and be in position to capture all the images you want to see. The camera pans up to 270 degrees side-to-side and tilts as many as 124 degrees up and down, so you can see even the littlest ones moving about.  If you ask me, that is one of the neatest features I have seen on a monitor, yet to date.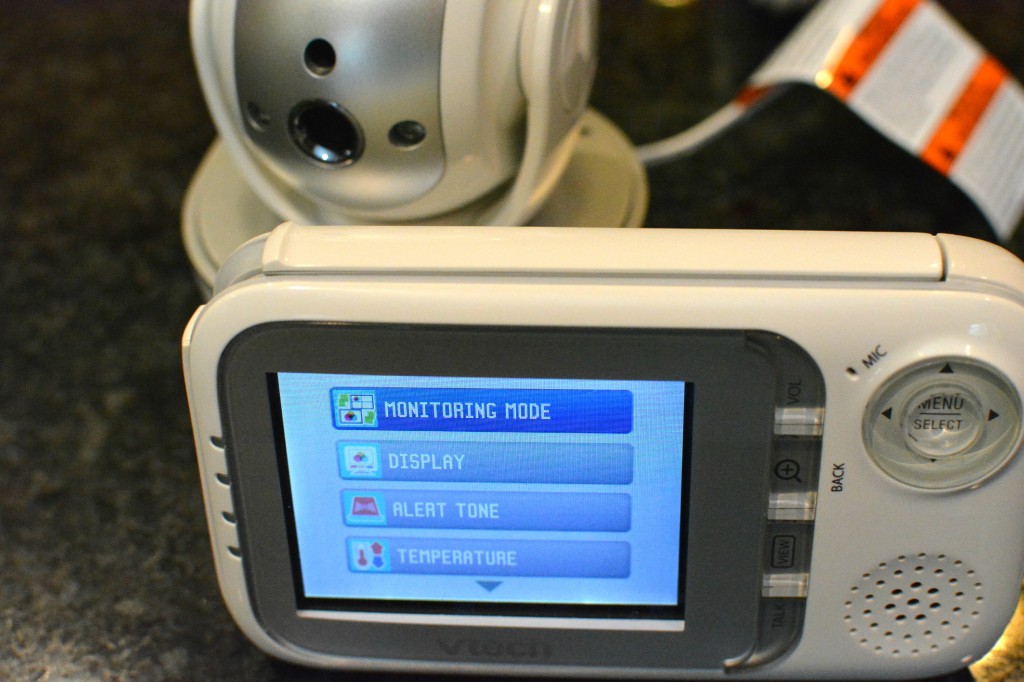 The range of this monitor is also incredible- you can use this monitor screen within 1,000 feet of the range that you set up the camera. That is superior digital transmission. For us, we have a far apart distance between Zane's room and our room. With this monitor, we have clear transmissions and have no problem at all seeing all the details that we need to see of Zane sleeping or playing. If you need more details, the camera zooms up to 2X your normal visual.
I am one who likes to check on babies all night long. It is a bad obsession but with this monitor I am able to do that due to the Infrared LED technology, which allows me to view my kids at night. I can also use the talk back feature with Zane to communicate with him from the parent unit, set up in my room. Technology at the finest if you ask me!
Some other great features include a 5 level sound indicator, temperature sensor, digital transmission, and it is even wall mountable. The sound quality is second to none, and you will never hear that annoying white noise. It is able to support up to 4 baby units at a time and has a rechargeable battery with a low battery alert feature in the parent unit.   There are several different viewing modes include single view (one camera only), split view (cycles through cameras on single view before stopping on split view) and patrol mode (single view that transitions to a different camera every 7 seconds). All of these wonderful features gives me peace of mind watching my children and never allows me to miss a special moment!
It is time for all of us to never miss out on the special moments that babies and toddlers do between closed doors. With the The Vtech Safe & Sounds Pan & Tilt Full Color Video Monitor, I will never have to worry about any of these moments being missed. I can now fully stop, look, and listen to my kids, even when they are not in front of me. I am a huge fan of this monitor and know you will be too! I can't wait to set up this monitor to see baby girl in a week or two!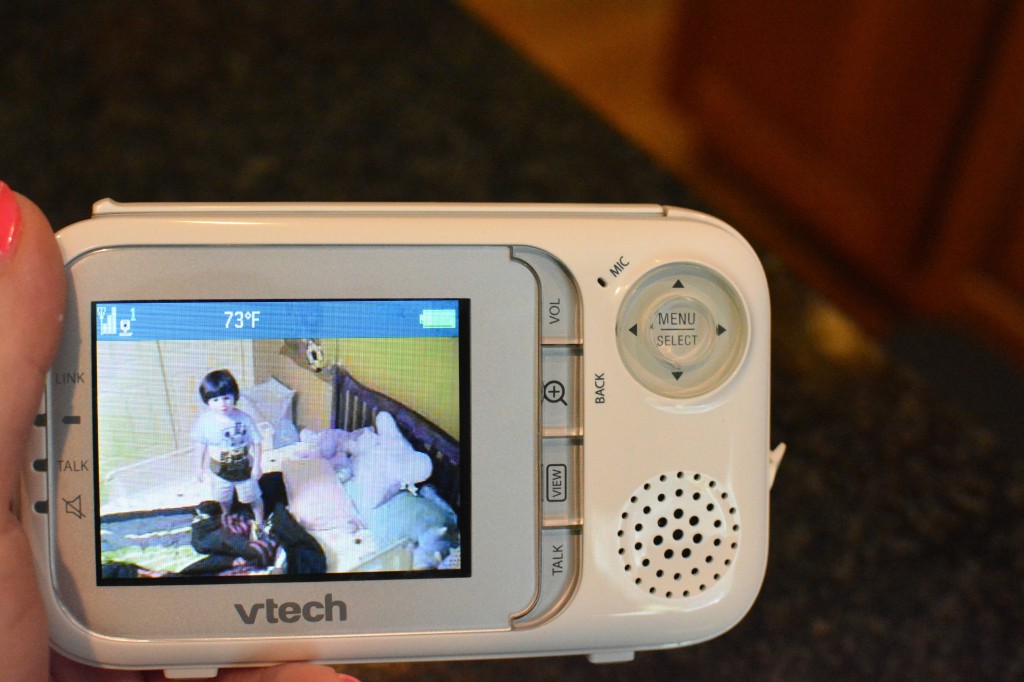 Be sure to keep up to date with Vtech and learn more about their  Vtech Safe & Sounds Pan & Tilt Full Color Video Monitor, by following them on Facebook, Twitter, Google Plus, and Pinterest today!