*I work with Kohl's on promotions and receive compensation in exchange for posting. All my opinions are my own and not swayed by outside sources.*
As a family, we absolutely love to travel. Last summer, we had the pleasure to visit Thailand, which was an amazing trip. This summer will be quite different as we are adding onto our family. I am due with my 3rd child in a week! So, instead of going on a big oversees trip, we decided we were going to take a couple of road trips to New Jersey (to visit my parents), Sesame Place, New Hampshire, and to our local beaches. We are quite close to Newport, which is a prime vacation spot in the summer. No matter if you are going long or short distances traveling this summer, you need to be prepared! I decided to help everyone out, I would suggest my summer "must-have" essentials when traveling. There are 4 members of my family, so I thought it would be easier to take each member of my family, and tell what summer essentials would be needed for each. Of course, for my all inclusive shopping, I headed to one of my favorite stores, Kohl's, to make all my purchases. After all, their sales are unbelievably and their items for travel are truly second to none. If you want one stop shopping for your summer vacation, Kohl's is for you!
In my family, we have my husband, son, daughter, and myself. I decided to showcase the kids items in this post for traveling and then head to the adult must-haves in the next post. I hope you enjoy!
TRAVEL MUST-HAVES FROM KOHL'S-–
For my 3 year old son Zane:
1. No summer trip can be complete without a good pair of shoes. If you head into any Kohl's now in stores or online, you will find a plethora of very reasonable, yet truly adorable, sandals. Right now, at Kohl's, they have licensed character shoes, which I knew Zane would go gaga over. When he walks around Sesame all day, the shoes are the most important item to make sure we pack. That is why we picked up these adorable Batman Sandals, that not only will look fantastic on his feet, but we also need to make sure he is not complaining that his feet hurt all day! Oh, and they light up!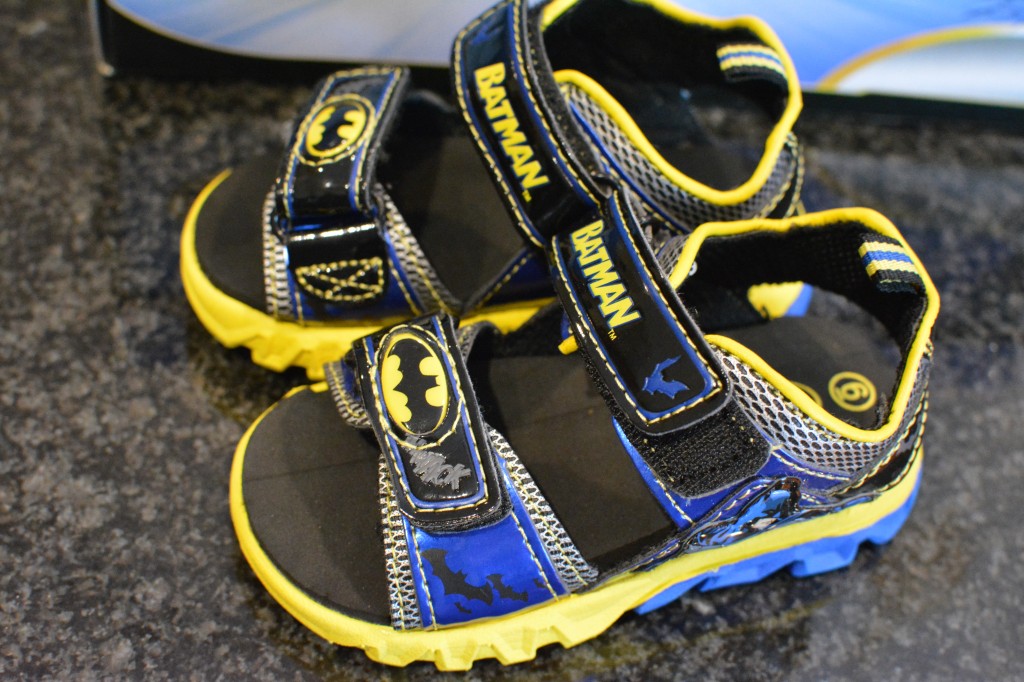 2. Bathing Suits are essential when you are traveling. The summer months are extremely hot, and you are sure to hit up the local the beaches or pool clubs. Kohl's has a huge assortment of bathing suits, priced just right. They have every size you are looking for, from infant, all the way to school aged children. Of course to match his shoes, we needed to buy him a Batman bathing suit.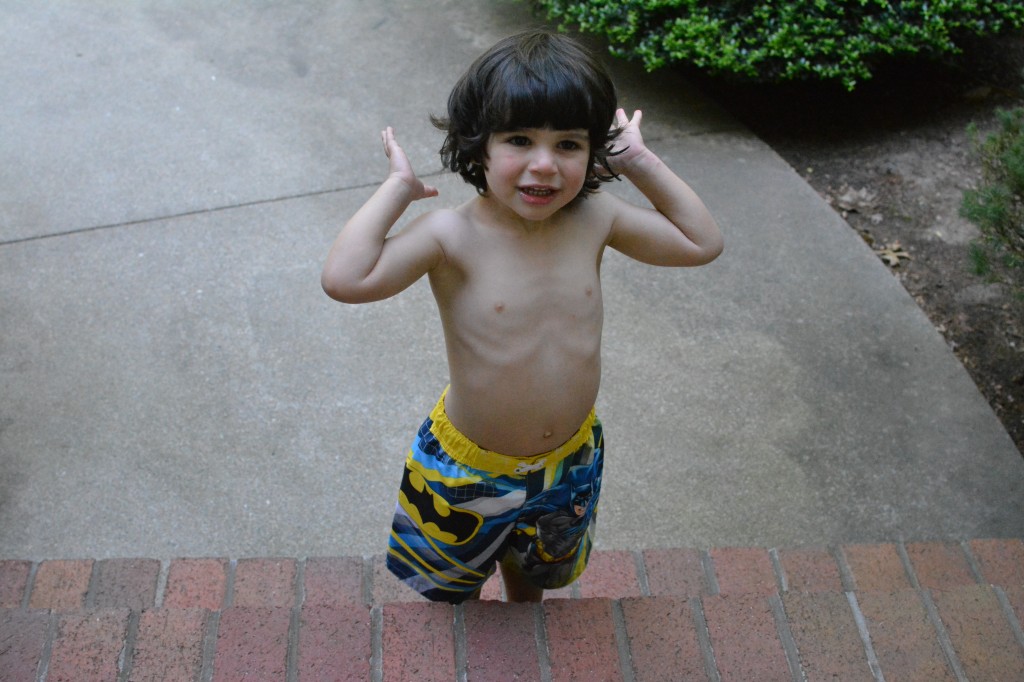 3. Beach towels are a must have when traveling. When the need to hit that favorite spot to jump in the water, you must make sure to have a large beach towel that will keep your children warm and comfortable when existing the water. Take a look at Zane's pick of his Jumping Bean Beach Towel, that was only $10! It is a huge towel and a must have when traveling.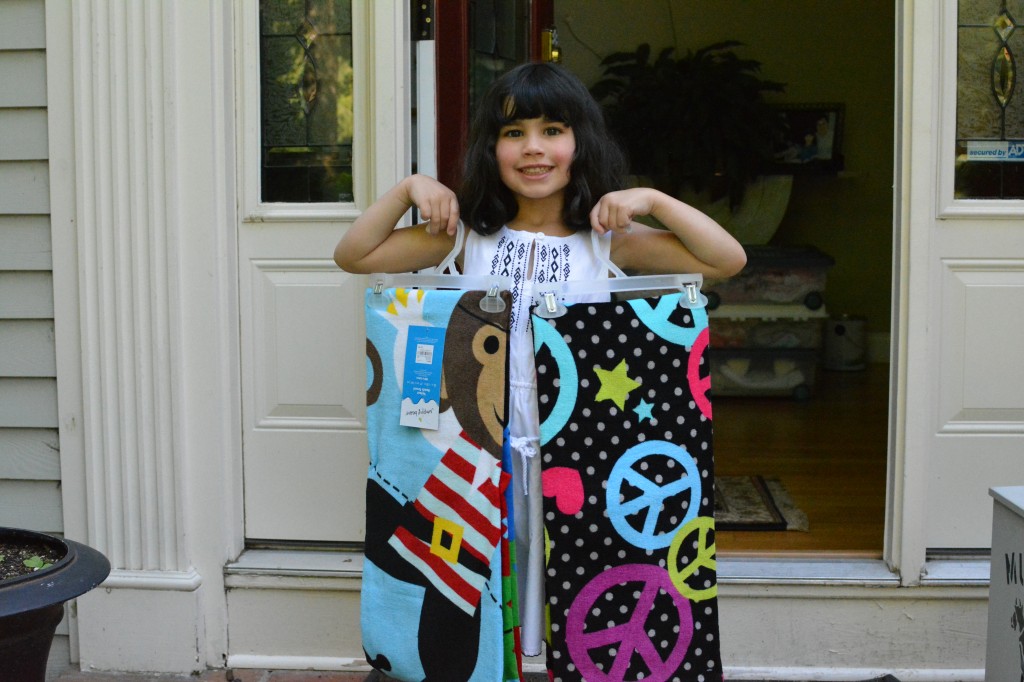 4. You need clothes to play this summer outdoors. Kohl's has you covered for every single type of occasion including the ever so popular 4th of July coming up.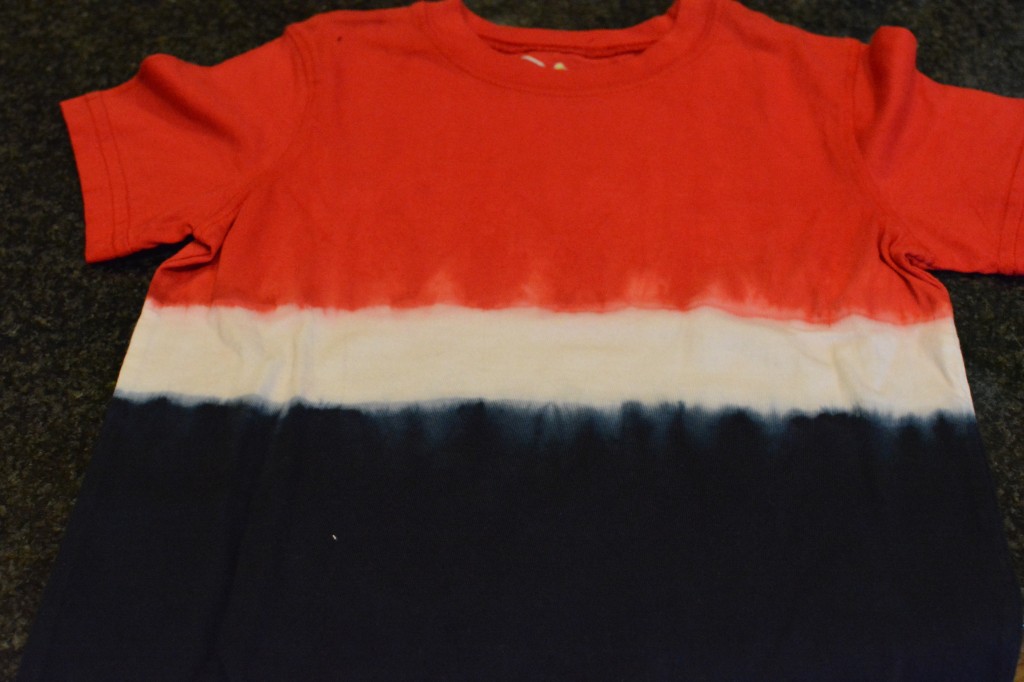 For my 5 year old Hayley:
Since I love what I found for Zane, I decided to replicate a lot of the same items for her but in girl designs. Every girl needs towels, shoes, clothes, bathing suits, and more when traveling.
1. Hayley's new shoes from Kohl's were these adorable Hello Kitty sandals, that will come in very useful when traveling this summer. She raves how cute they are and she seriously never wants to take them off.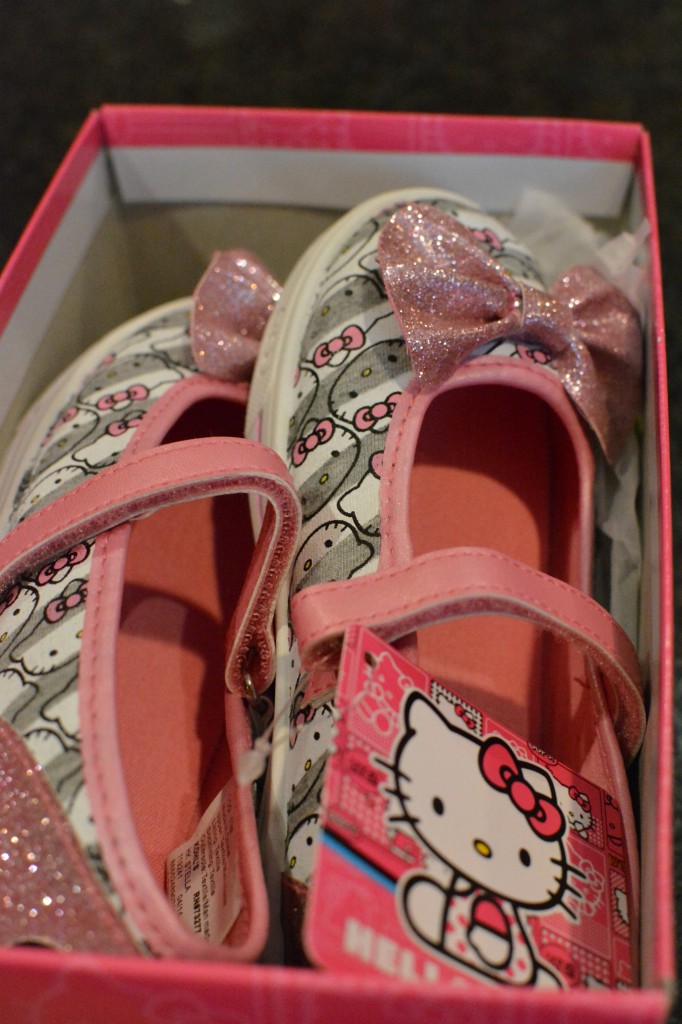 2. Her Jumping Bean peace sign towel was a hit with Hayley. She already told me, she was planning to bring it when we visit Nana and Papa's house this summer.
3. I absolutely love the girl dress selections from Kohl's. I always find them so affordable and just simply adorable. Every time she wears a Kohl's dress, she gets stopped where she got it from. The easy answer is Kohl's! Just take a look at the cute styles we found at Kohl's! These are the perfect dresses to pack in your suitcase for your summer trips. They fold easily and are lightweight for packing. Along the same line, their bathing suit collection is terrific. Even the little newborn, is ready to rock out this summer.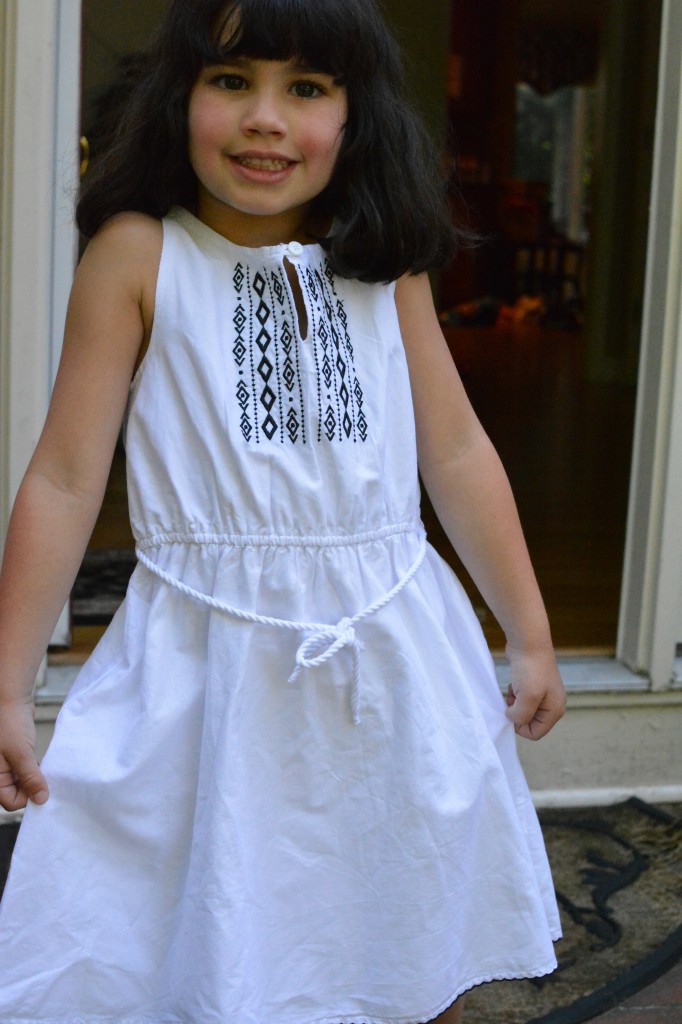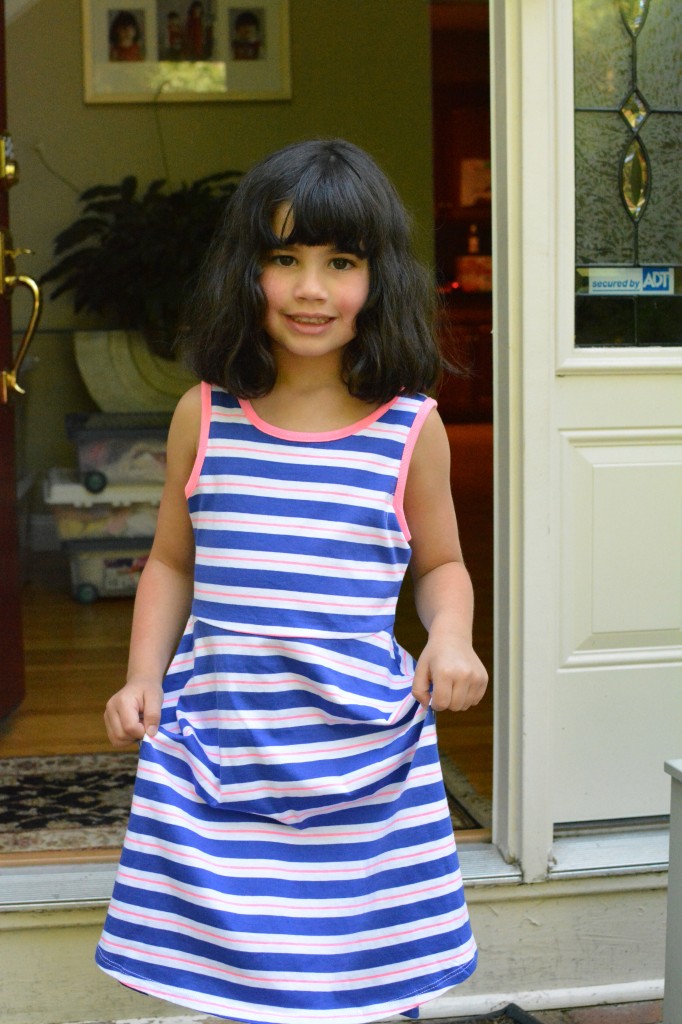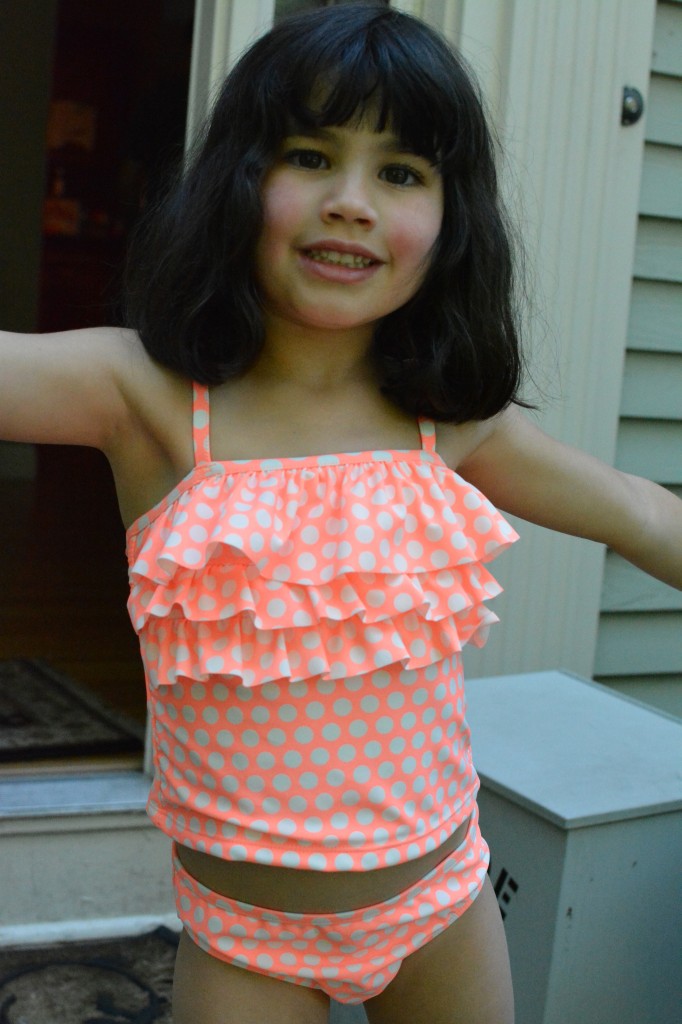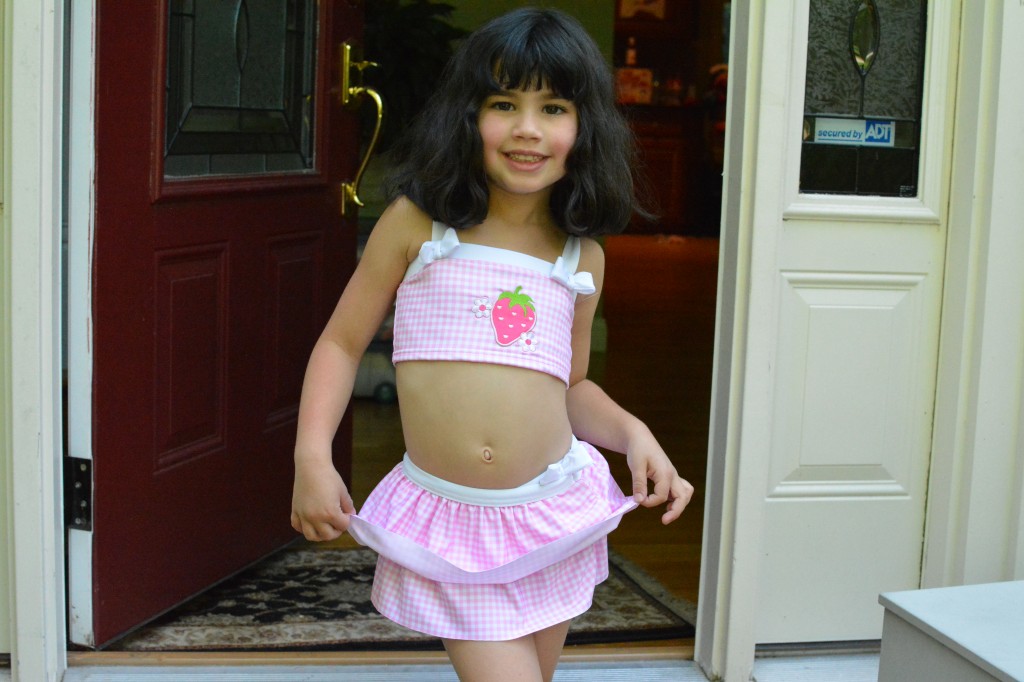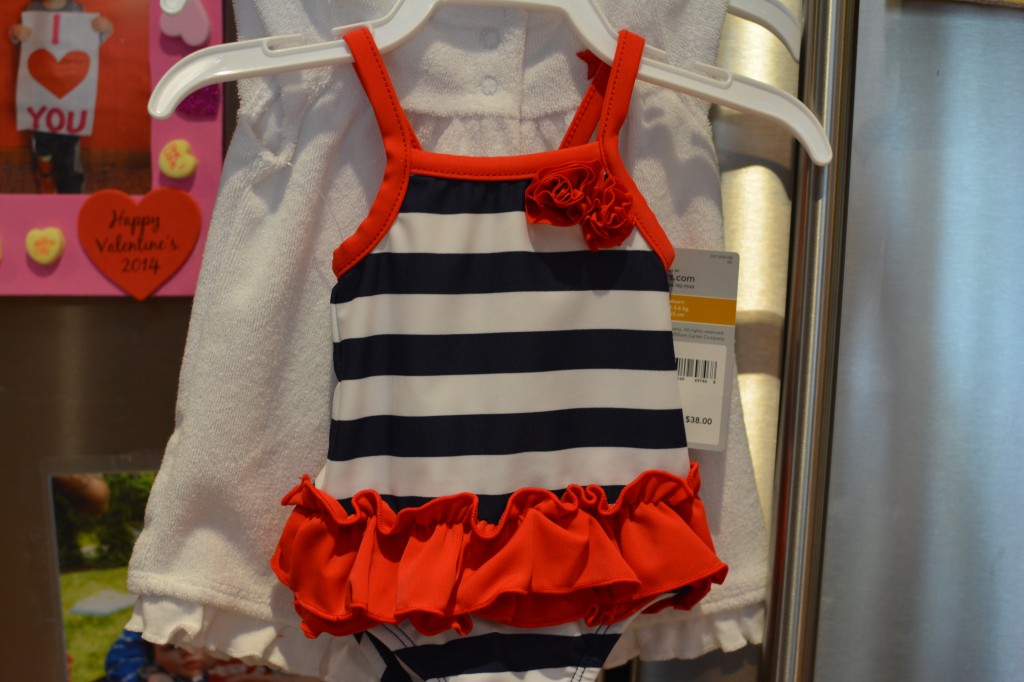 4. Sunglasses are a must when you are traveling. We found the Authentic American Heritage Set from Kohl's that included a pocketbook and stylin' sunglasses. These are going right in her luggage for traveling this summer.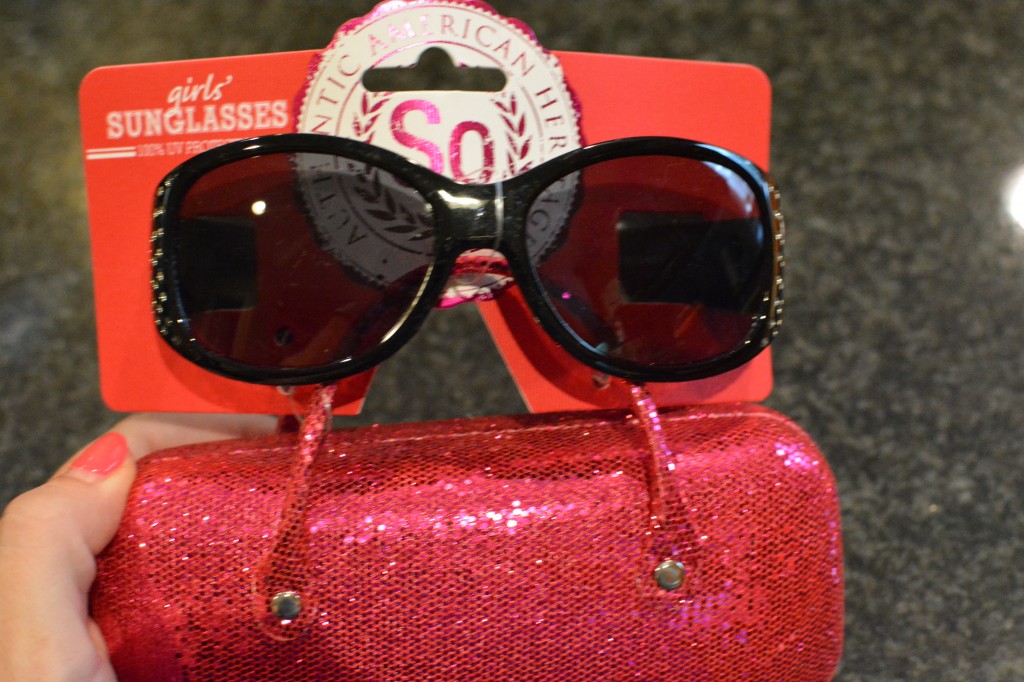 For Hayley and Zane:
1. When we travel, the kids tend to get very hot and thirsty. They are always asking for that special snack. For traveling, I bought them the Jelly Bean Electric Ice Shaver, which will be perfect for the summer months. You simply use the Ice Shaver and then add the syrup, for great snow cones. This is a summer snack for traveling, that the kids will love!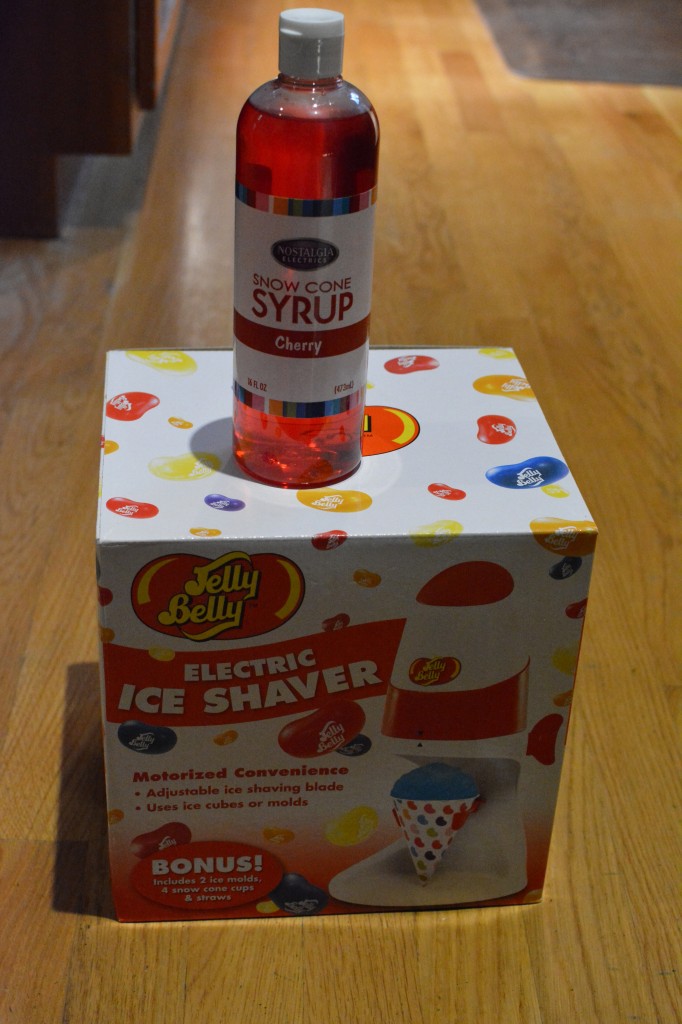 2. Wigglin' Water Sprinkler is a summer must have travel accessory to take to the beach or pool. This is a 12 ft long sprinkler set, available at Kohl's, that is sure to please kids. It contains 1 sprinkler with 15 spraying water wiggles for great summer fun.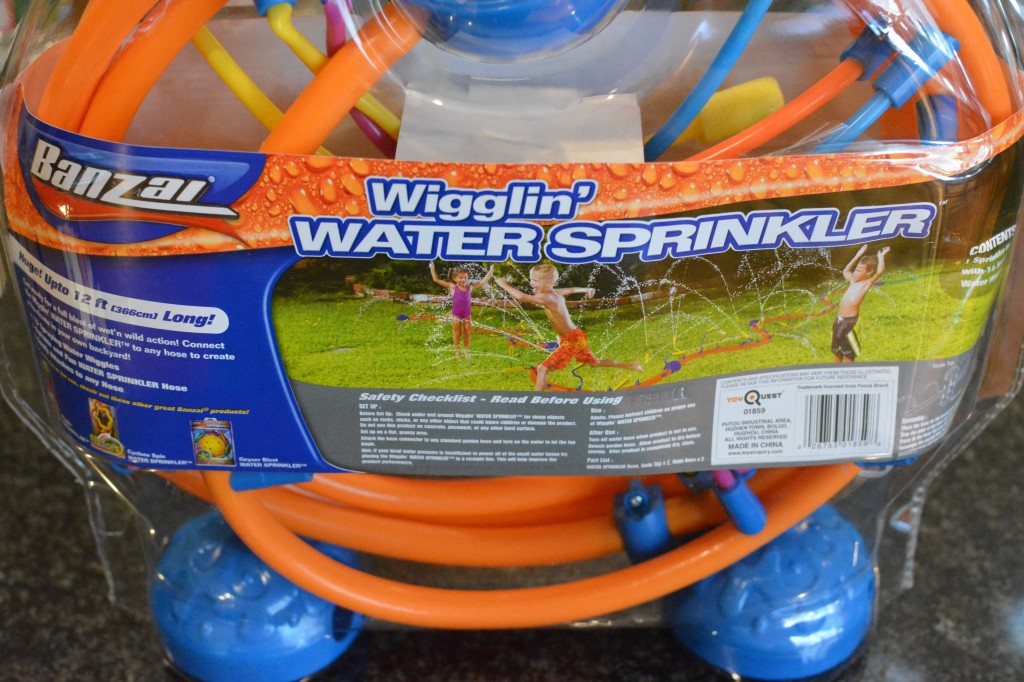 If have kids, be sure to stop at Kohl's to pick up your summer "must -have"  travel accessories. They have a wonderful selection that will get you ready for your summer trip. Check back in a few days where I will be talking about adult "must-have" travel accessories.