*This is a partnered post.*
How I organize all the kids' stuff on Snupps:
As you know, my family is my everything. Though I'd like to think I'm super-mom, I'll admit I need a little help sometimes, especially with my third child on the way very soon. Like on those days where we're running late, the kids have screamed, "stop hitting me" at least 100 times in the last hour, and to top it off, we can't find the shoes that Hayley insists on wearing that day. We've all been there.
That's why I'm so glad I found this new free app, Snupps, to help me organize all the stuff in our home, especially the never-ending piles of all the kids' stuff. It's really easy to use and is available on your iPhone, iPad or web. You just take a picture of an item, add some details, from receipts to memories you never want to forget and organize it onto virtual shelves. You even have the choice to keep or private or share it with others. Plus there's tons more privacy options to make this app suitable for all your privacy needs.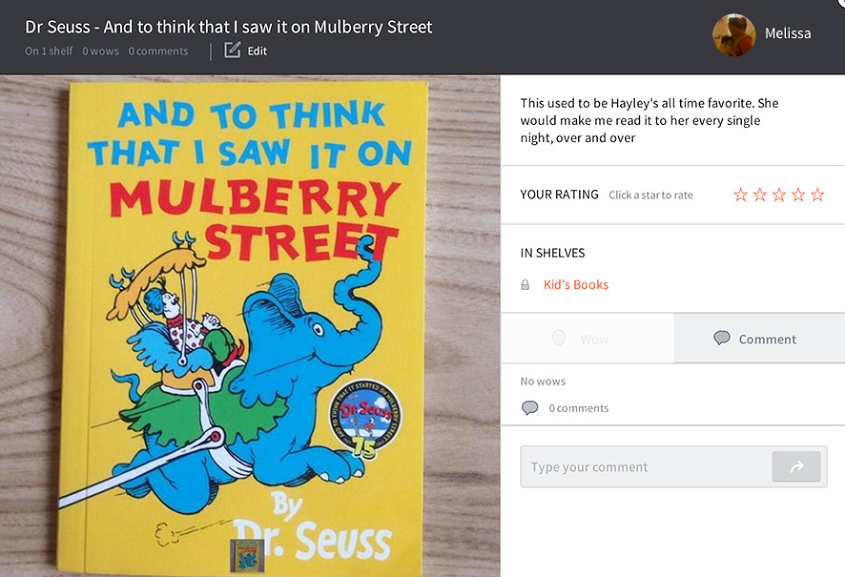 I have organized the kid's books on a public shelf, so have had a few other moms "wow" my items and "follow" my shelf. It's great to be able to engage with others with similar interests. I am now following a mom who has a great shelf of Will Eisner books. It's nice to see what books other moms are buying their kids, as well as get inspired for my next purchases.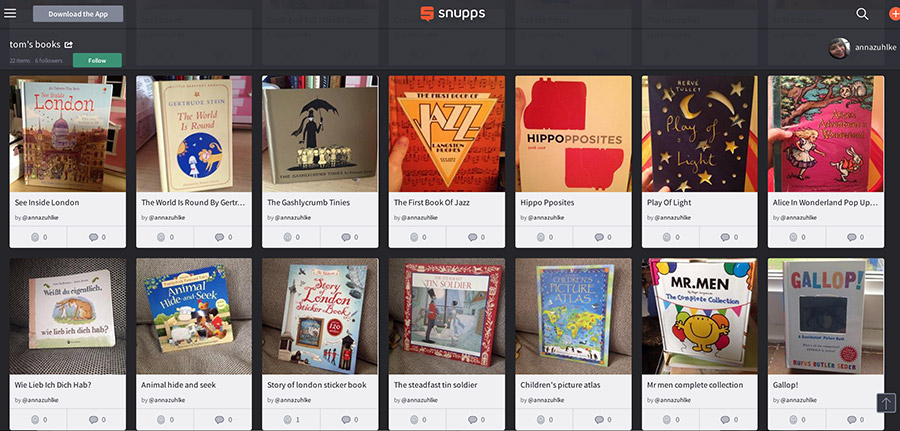 Now we love watching DVD's in my house, especially Disney and Pixar ones. So I went ahead and organized all the kid's DVDs onto a shelf that I simply labeled, "Kids DVD's".  With Snupps, I can now clearly see and keep track of what we have and where, which is especially helpful for when things get loaned out or left at friend's houses (as they do).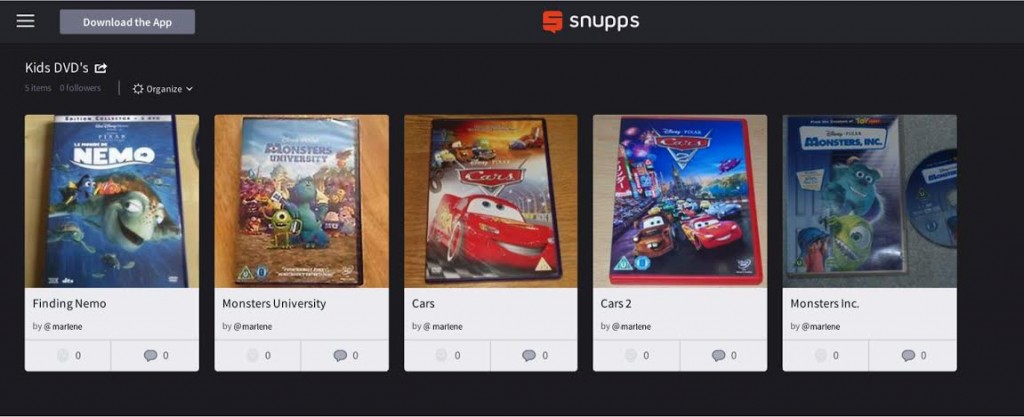 Snupps is perfect to organize kids' toys, clothes, their artwork, their childhood memorabilia, and so much more. I can even keep all their documents securely in one place, like their birth certificates and medical documents, so I don't have to spend ages looking for things when I don't have the time, which is basically always.
Definitely a must-have for mommies!
What will you organize on Snupps?