Jewelry and I make a perfect pair. That is why I was very excited to be contacted by Lulu Avenue to review an earring set from their gorgeous collection. If you are not familiar with Lulu Avenue, their mission is to offer stunning, on trend, jewelry that is affordable through earrings, necklaces, rings, and more. They have unique styles and are always up with the latest trends of the season. The also offer an opportunity to make money from home through their affiliate program. Lulu Avenue also offers work from home opportunities throughout their Style Advisor direct selling program.  As an independent style advisor, you'll have your own personalized Lulu Avenue website – broadening your reach to an infinite audience, allowing you to sell Lulu Avenue jewelry anytime to anyone.
I had the chance to review these stunning earrings named Lulu Avenue Victoria Turquoise Drop Earrings. These blue chandelier earrings allow me to add a pop of color to any outfit I am wearing. I actually just wore them to my baby shower last night, and I got many compliments on them. They are meant to be worn with any daytime outfit and then can transition to dress up that daytime outfit to a nighttime look.  I love the versatility of these earrings. Best of all, they are very affordable at only $50!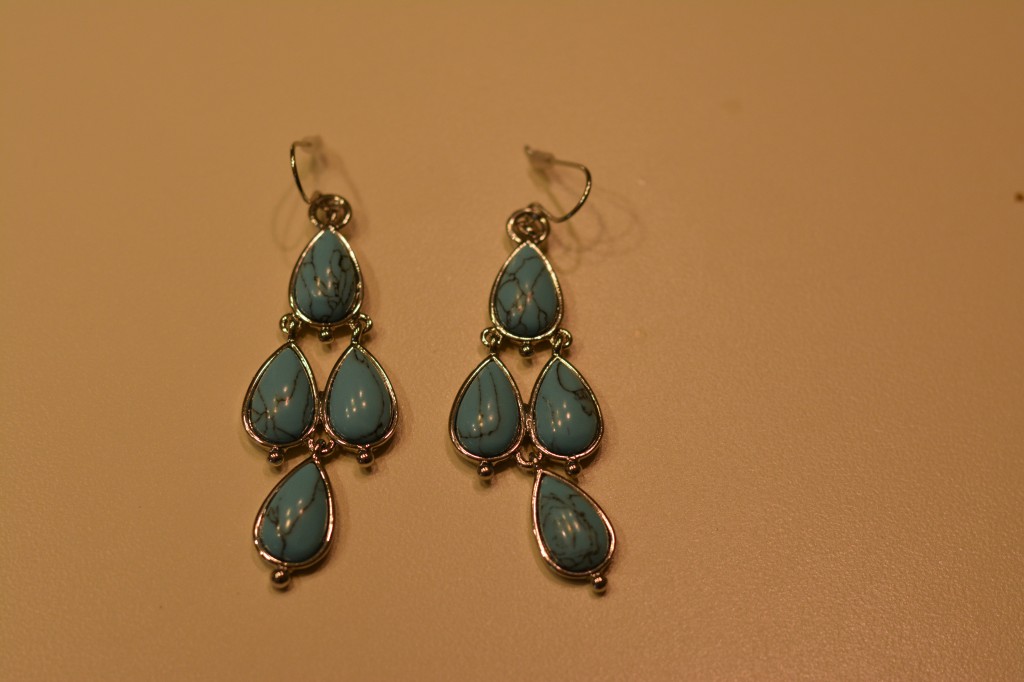 If you are looking to earn some money selling jewelry or just looking to buy some gorgeous pieces, you will want to check out Lulu Avenue today! Stunning jewelry at affordable prices- What more can you want!
*I received jewelry in exchange for my review. All my opinions are my own and not swayed by outside sources.*