Through the years of having kids, I have done a lot of shopping for pacifiers, breast pumps, bottles, etc. One company that I turn to for some of my favorite baby products is Tommee Tippee. This is why I am very excited to announce that I am a 2014-2015 Tommee Tippee Mom Blog Ambassador. What this means is you will seeing a lot of information about this awesome company, and even some giveaways for all of you! I am elated to join the ranks of the other fabulous Tommee Tippee Mom Blog Ambassadors.
I thought I share with you all some of my favorite Tommee Tippee products to date. The first one I reviewed last year was the Tommee Tippee 360 sealer- Diaper Disposal System. Here is some information about this product from my past review:
**The Tommee Tippee 360 sealer is a premiere diaper disposal system. It is a unique diaper system in that it seals each diaper all the way around in an antimicrobial film (similar to saran wrap) that helps seal the odor. It helps seal bacterial odor so the smells are contained to the diaper pail. I put this in my bathroom and so far, I have had no trouble with any smells coming from it. This is a set up from other systems I have used in the past.**
Another product which I love is the Tommee Tippee Closer to Nature Appareil Perfect Prep System.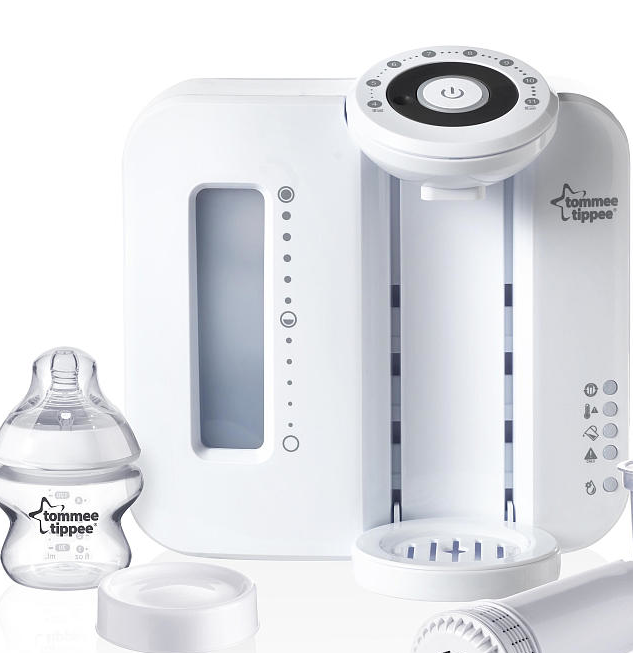 **The Tommee Tippee Closer to Nature Appareil Perfect Prep will take all of the guess work out of making the perfect bottle for your baby. It will allow one to bottle feed quicker, easier, and more efficiently. It also will make bottle feeding accurate in that you know you are getting the right consistency of formula vs. water in each bottle.**
Of course, I would be remiss without mentioning the Tommee Tippee Explorer Sippy Cups.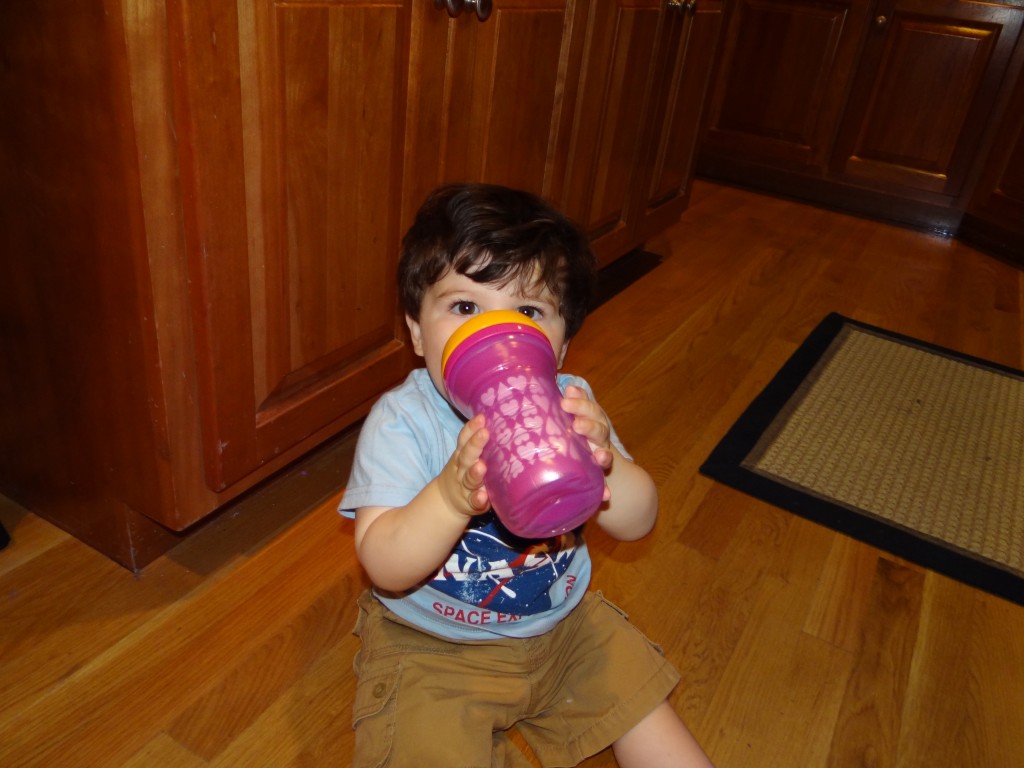 **The Tommee Tippee Sippy Cups have a unique drinking spout for kids on the go and advanced flo-technology for easy drinking. The magic is in the liquid flow, ensuring the domes are inserted into the retainer which makes drinking very simple.  They are also insulated so it will keep your kids' drinks cooler even in the hotter climate temperatures. Of course, being a mom, I make sure any products that go near my kids mouthes are BPA free and these cups adhere to this. Lastly, they support natural oral development- which is huge, because as most of you know, I am also a kids dentist! I need to recommend products that support dental growth in little ones!**
Here are some other great Tommee Tippee products you will see at Babies R' Us, Walmart, and other retailers worldwide.
A complete range of baby feeding accessories, from quick and easy bottle and food warmers to bottle cleaners and breast pumps.
In 2014, they debuted a new collection of pacifiers – 'approved by babies' as shown in their high acceptance rate.
They stand by your side when your babies are no longer babies – their toddler feeding line continues the natural transition to independent feeding, from our spill-proof sippy cups (it's true – see for yourself!) to our colorful, crumb-catching bibs and additional toddler feeding items.
They always thinking of what's to come, and how to use today's technology to make mom and dads' lives easier: from their Perfect Prep machine (our "Keurig" for formula bottles!) to their 360 sealer diaper disposal machine – which truly seals up the stink – tommee tippee is here for new and expectant parents at a crucial time in their lives.
Tommee tippee products can currently be found in Babies R Us, Target, Buy Buy Baby, Walmart Canada, on Amazon.com, and more. For full information on where to buy, visit http://www.tommeetippee.us/
* I am a Tommee Tippee Ambassador. All my opinions are my own and not swayed by outside sources.*