*I participated in a campaign on behalf of Mom Central Consulting (#MC) for Sprint. I received a product sample to facilitate my review and to thank me for participating.*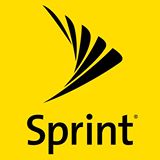 I am really excited to announce that I will be a Sprint Ambassador for the 204-2015 year. Over the next 10 months, I will be talking to you all about Sprint, their amazing devices, and their cell phone plans. As most of you know, I am a HUGE Sprint fan after coming over a 2013 ambassadorship with them and bringing you all the latest technology that they have to offer. Now, technology is getting even bigger and better, and Sprint is there for all of us every step of the way!
If you have not heard, Sprint has now released the new Sprint Framily plan, which is one plan I want to get on right away! With this plan, you and up to 10 friends, family members, and even coworkers and parents from the soccer team can be a part of a Framily group with unlimited talk, text and 1GB of data each, while on the Sprint network.  Each of the members on the Framily plan receives a separate bill with no annual service contracts or early termination fees, all for as little as $25 a month per line when you have 7 – 10 members in the Framily group.
For me, we only have my husband and I on our current cell phone service because the cost is exorbitant. However, with the new Sprint Framily Plan, we can save so much money and put additional people on our service plan. It would be great to include my parents and even my sister on this network plan, so we can all get the benefits of saving money, all while having the same great Sprint service.
I know at our home we have a few lines and we are spending well over the $25 a month per line service, that the Sprint Framily Plan affords. I can't even tell you how much we are spending (it is quite embarrassing) but when we make the switch, we will be able to save so much money, and perhaps use some of it for some home renovations we have planned to do for quite some time now.
What is so great about this  Sprint Framily plan too is that new customers who bring their number to Sprint and sign up for a Sprint Framily Plan can receive up to $300 in credit for their current phone and a Visa® Prepaid Card worth up to $350 to cover switching fees. This offer will be available exclusively at Sprint stores and online at Sprint.com  through May 8, 2014. Be sure to check out the Sprint Framily Plan today!

Through the next couple of months, I will be bringing you lots of information about Sprint and their latest devices. One of their new phones is  The HTC One max smartphone!  The HTC One max offers a massive screen with a 5.9-inch display and amped speakers for watching videos or viewing pictures on the go. The feature-rich  and fabulous camera offers users the ability to take photos with a fun, artistic flair, and gives users news recommendations based on likes on social media, for breaking news that matters most to them.
If this phone sounds like something you would be interested in, be sure to check out Sprint online and in stores today!
Win it: One winner will win the  HTC One max smartphone. This giveaway is run via rafflecopter so click read more to see the actual giveaway. The only mandatory entry is to tell me why you want to win this phone in the comment section proceeding the post. While the other entries are optional, I highly suggest filling it out to increase your chances of winning. US only. Good luck!