* I received The Pirate Fairy on DVD from Disney. All my opinions are my own and not swayed by outside sources.*
Last night, a couple of my daughter and son's friends got together to watch The Pirate Fairy. The girls were shouting with excitement over watching this movie and they were counting down the days till it was released. If you have a pirate fan in your life, you do not want to miss this movie! It is truly so cute- everything from the special effects, the animation, and the songs were downright amazing!  It was a feel good film that left everyone wanting to watch it again and again! If your child is a fan of Peter Pan, fairies, or the fabulous Tinker Bell, you do not want to miss out on buying this DVD from Disney, which now available! As always, once the movie goes into the vault, you will not have another chance to buy it, so do it today!
Synopsis:
From the world of "Peter Pan" comes "The Pirate Fairy," a swashbuckling new adventure about Zarina (voice of Christina Hendricks), a smart and ambitious dust-keeper fairy who's captivated by Blue Pixie Dust and its endless possibilities. When Zarina's wild ideas get her into trouble, she flees Pixie Hollow and joins forces with the scheming pirates of Skull Rock, who make her captain of their ship. Tinker Bell (voice of Mae Whitman) and her friends must embark on an epic adventure to find Zarina, and together they go sword-to-sword with the band of pirates led by a cabin boy named James (voice of Tom Hiddleston), who'll soon be known as Captain Hook himself. With laughter, heart, magic and thrills, "The Pirate Fairy" is now available on DVD.
Bonus features: Second Star to the Right: The Legacy of Never Land, Croc-u-mentary, The Making of "The Frigate That Flies", Sing-Along Songs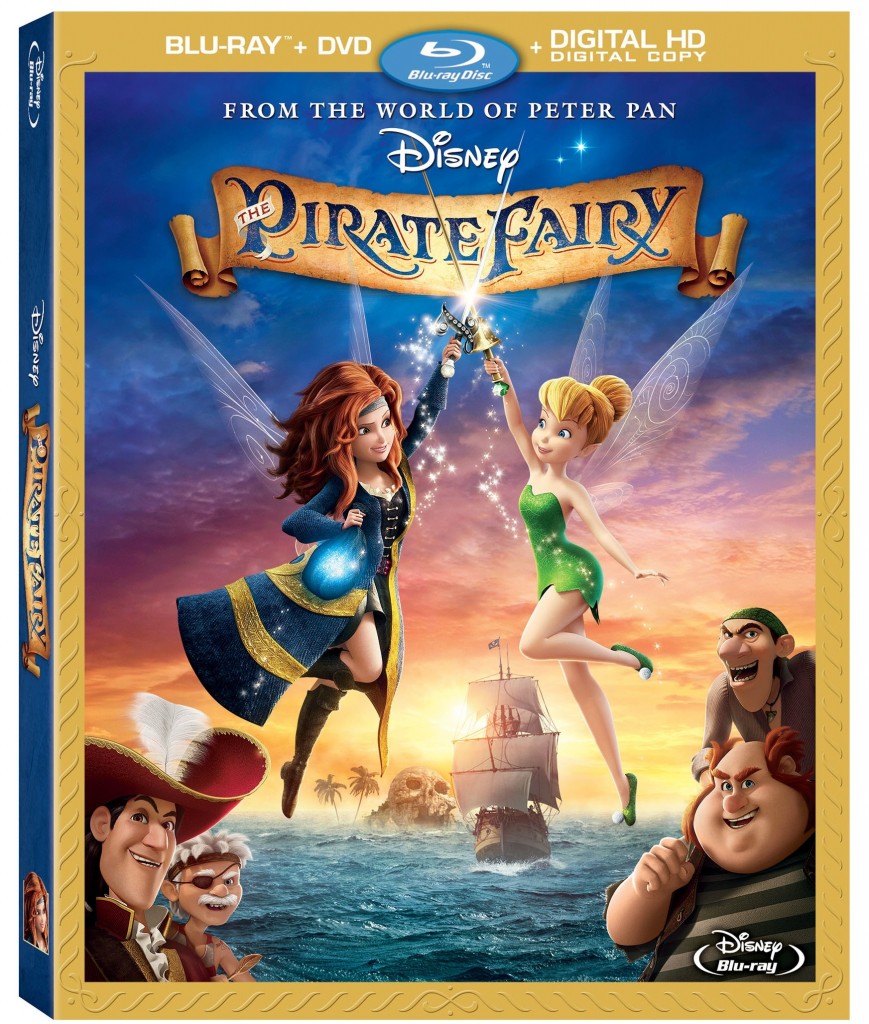 Check out the clip below from the Baby Croc featurette where writer/director Peggy Holmes explains how the filmmakers developed the character of Crocky. The find out more about crocodiles in a clip from the Crocu-mentary bonus feature! Then watch the film clip Tick-Tock Croc that is a nod to the part that Crocky plays in Peter Pan.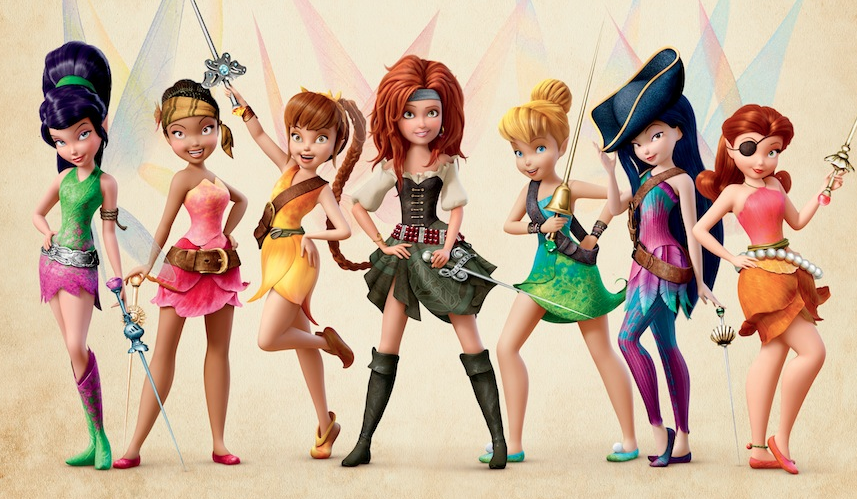 The Pirate Fairy fun doesn't stop there! Coloring pages and puzzlers can be downloaded from the button below!