*This is a sponsored post. I am a Shop Your Way blogger and all opinions are my own.*

Did someone say free shipping?! That was actually me and now I am going to tell you how you can save big money on shipping with Shop Your Way MAX.  I want to introduce you all to Shop Your Way MAX  which offers free two-day shipping on Sears and Kmart merchandise for just $39/year! For this low price, you can get those great Sears and Kmart merchandise delivered to your door in no time at all, for an extremely reasonable price.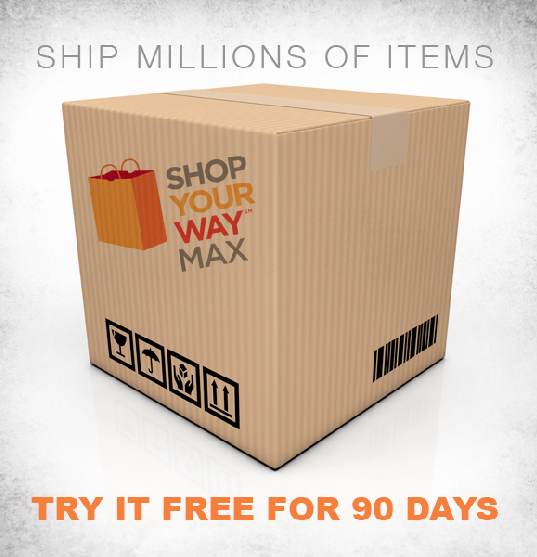 Shop Your Way MAX is available to members of Shop Your Way, a free online social shopping program that offers perks and points whenever you shop at Sears or Kmart.  At just $39/year, Shop Your Way MAX  is PRIME for the taking. Members get free two-day shipping on tons of items, from tools and clothing to footwear and more. Yes, there are millions of reasons to love Max, but 39 will do!
It's PRIME TIME to become a member of Shop Your Way MAX and now is your time to register. It is free for 90 days so sign up and activate two-day shipping for just $39 a year! So what are you waiting for?!