Music is an every day part of my life. I download so many songs to iTunes weekly that my library is almost full! Then at night, when I am cooking dinner and relaxing, I like to play my music on my iPhone. The problem is the volume on my iPhone is very minimal and I have a hard time hearing it from one room to another. Now  thanks to BodyGuardz, they invented the Earjax Echo Bluetooth Wireless System so I can hear my music loud and clear wherever I am in my house.
When you receive your Earjax, you will get the fabulous wireless bluetooth speaker, microfiber bag, charging cable, and operating instructions. To operate the Earjax, you simply set up  the USB adapter between the speaker and your smartphone, iPad, or other device that plays music. There is a power button on the speaker to turn it on and a microphone for volume adapters. Once you are done, there is a charging port, so your device is ready to go next time you need to use it.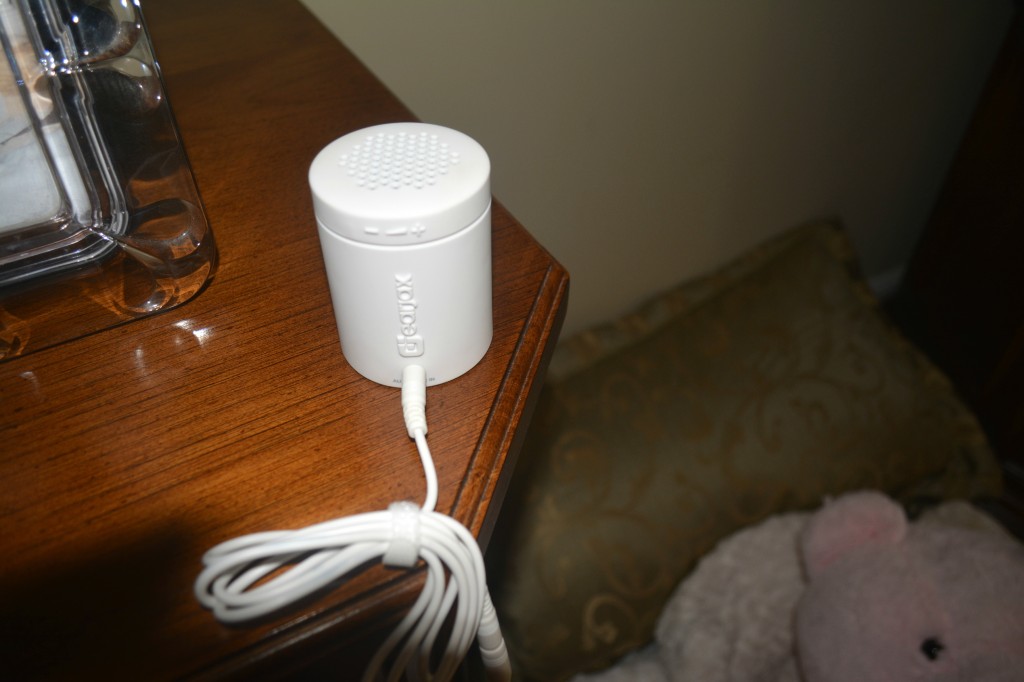 The Earjax plays top quality sound performance in a sleek and simple portable desktop speaker. What I love best about this speaker, is it is so compact, that you can readily take it with you wherever you go. For example, my friend had a party last weekend, I was able to throw the speaker in my pocketbook and transport it easily to her house. We then had music pumping the whole night and the best part is, the speaker played the music so clearly! Earjax Echo takes audio design to the next level by putting the value back into usability.
The Earjax Echo Bluetooth is available in white and black and is available for $79.95 on the BodyGuardz website. Here are some more additional information about this speaker:
.       Comes standard with an internal microphone allowing the device to double as a speaker phone, making hands-free calling easier and more accessible than ever
·       With a wireless range of up to 30 feet and an impressive battery life lasting up to 10 hours, your music and phone calls never sounded so good
Please check out the Earjax Echo Bluetooth speaker today to take music to the next level at home or on the go!
*I received a speaker for review. All my opinions are my own and not swayed by outside sources.*