*I participated in a campaign on behalf of Mom Central Consulting (#MC) for OxiClean. I received three product samples to facilitate my review and a promotional item as a thank you for participating.*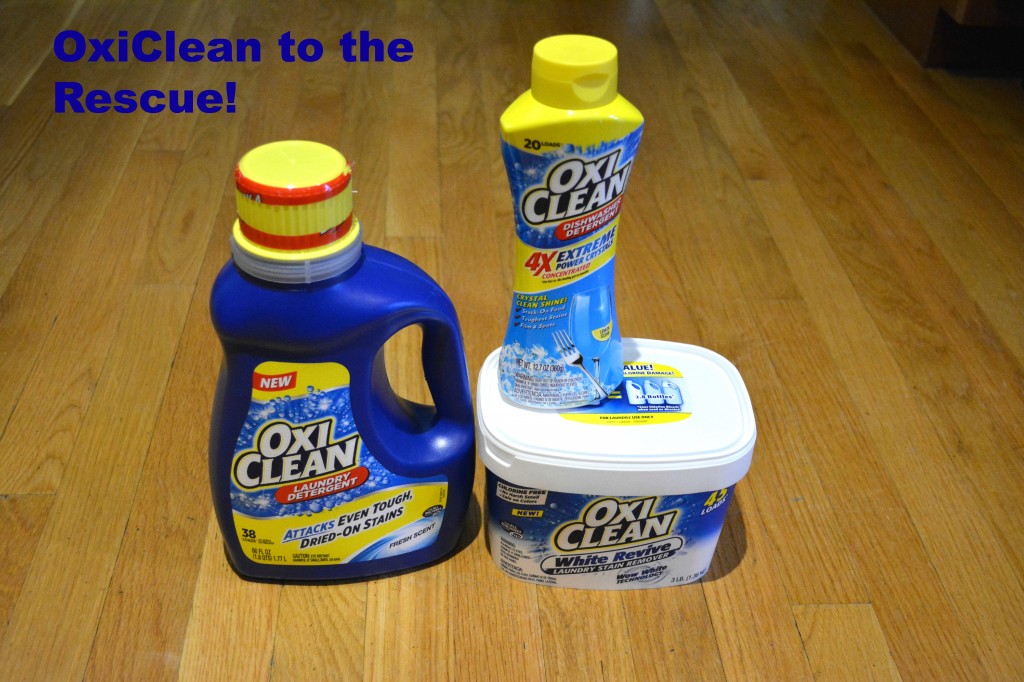 Call it pregnancy "nesting" but I am so determined to get my house nice and clean this Spring. With two kids who love to make a mess both inside and out, I tend to have a dirty house which equates to dirty dishes and dirty clothes. There is nothing more distressing to me than to buy my kids new clothes and ultimately have them stained, despite trying various detergents through the years. Along with this, my kids tend to make a huge mess eating and it ultimately ends up leaving all of my dishes cruddy. I can't begin to tell you how many times I told my husband that I was sick of the dirty dishes and I was going to buy a whole new set. This did not happen but you get the picture. Thankfully, I got to test out three awesome products from the OxiClean line that helps get my kids, as well as my clothes, clean and leaves my dishes sparkling clean. These products are  OxiClean Laundry Detergent, OxiClean 4X Extreme Power Crystals, and OxiClean White Revive Laundry Stain Remover.
1. The first product I tested out was the OxiClean Laundry Detergent. I have one major Spring task to do and that is going through my daughter's clothes from last year, washing them from the stains that might be present, and hanging them up in her closet. Last year, I packed away her Spring clothes and being lazy at the time, some of the clothes had stains on them. Like I said before, so many detergents never got rid of those hard to reach stains. Now though, I have had great successes with the OxiClean Laundry Detergent.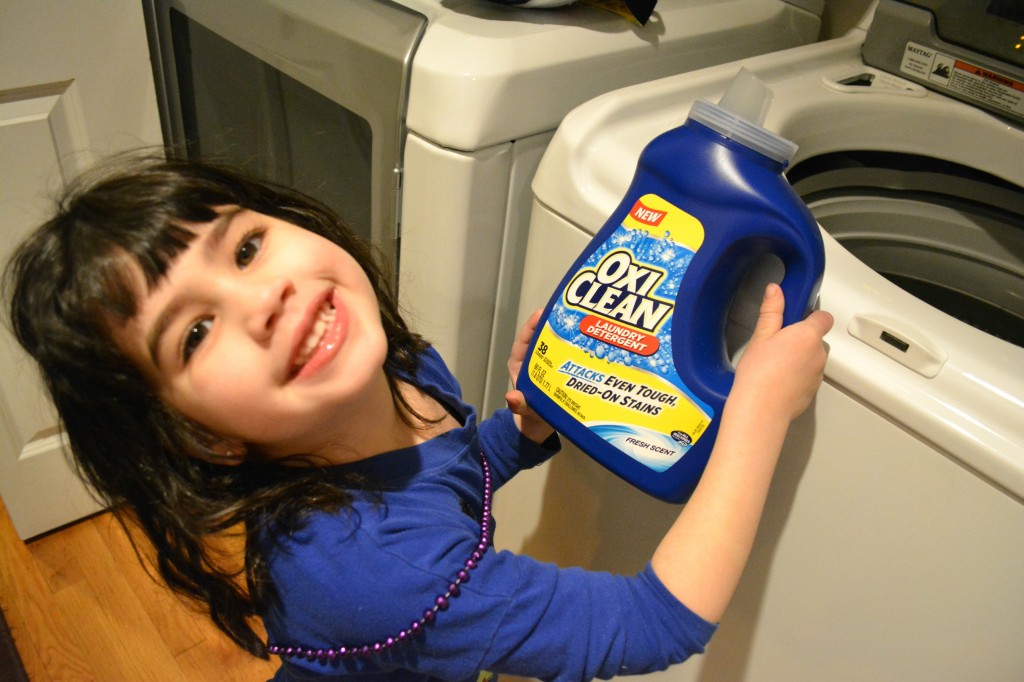 This detergent attacks the toughest stains, as well as those caked on stains that you never thought you would get off.  I was able to get off grass, oil, and grease stains that I never thought I would get rid of. It is absolutely amazing!  And if you spill red wine on that favorite blouse, do not fear as OxiClean Laundry Detergent will get rid of it! It is able to do this by  penetrating fabrics and infusing clothes with three powerful stain-fighters and a clean, fresh scent. This puts me in the  mood for the Spring months. My house smells heavenly after using it. The OxiClean Laundry Detergent is available in ready to use detergent paks and in liquid form!
2. The next product I used was the OxiClean White Revive Laundry Stain Remover.  Don't get me started how many white pants I have ruined through the years by spilling wine or food on them. You all know when you are out to dinner, food/drink spills on your white pants, and then you pray that the stains will go away so you will not have to throw away the pants. Inevitably, no matter how hard you try the stain stays.
Now with the OxiClean White Revive Laundry Stain Remover, I am able to power out the toughest stains and get my whites actually looking white again! I am able to keep my white clothes a lot longer and in better shape with OxiClean. The best part is the laundry stain remover is chlorine free and safe on colors. I can now get my whites stain free without the damaging effects of chlorine. I don't know about you but the bleach smell nauseates me and now I do not have to deal with this anymore. It is perfect to get the stains out of linens, uniforms, socks, and shirts. It helps maintain and revive whites to help keep them looking like new much longer, without any chlorine damage.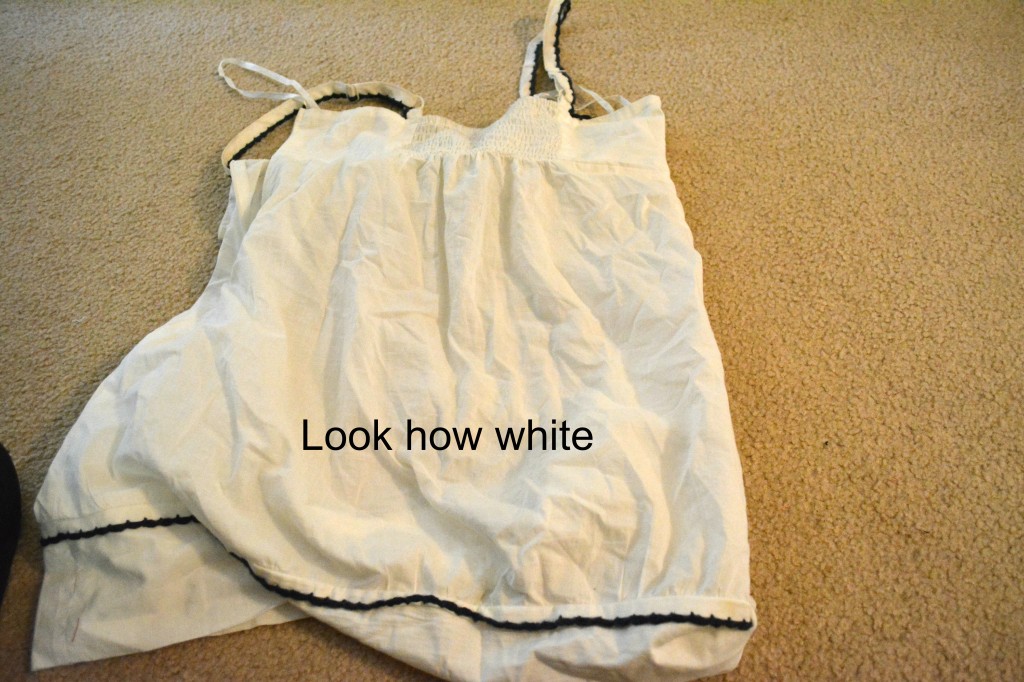 3. The last product I tested out was the OxiClean 4X Extreme Power Crystals.  Before I tell you about how awesome this product is, I thought I share how I go about getting my dishes clean prior to putting them in the dishwasher. To get the grease and grime fully off, I try my hardest to do a very basic water wash of the food, grease, and grime that is on the plates prior to putting them in the dishwasher. It is a habit I have done my whole life and I find by doing a very basic wash with water, it is easier to get the grease/grime completely off.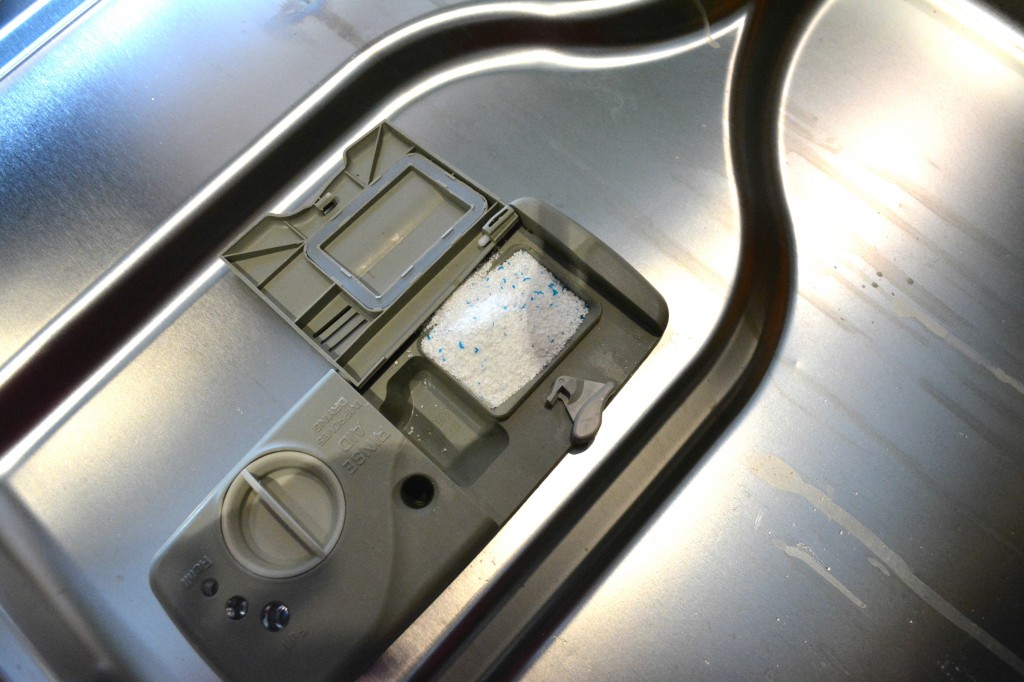 Next, I use the OxiClean 4X Extreme Power Crystals in the dishwasher. This is one of the most powerful dishwasher detergents I have used and it is simply marvelous. It allows my dishes to have crystal clean shine, and I am able to get stuck-on food remnants off my dishes and glasses, as well as those annoying films/spots.  Goodbye are the days of bad stains being left on your dishes such as those horrible red lipstick stains!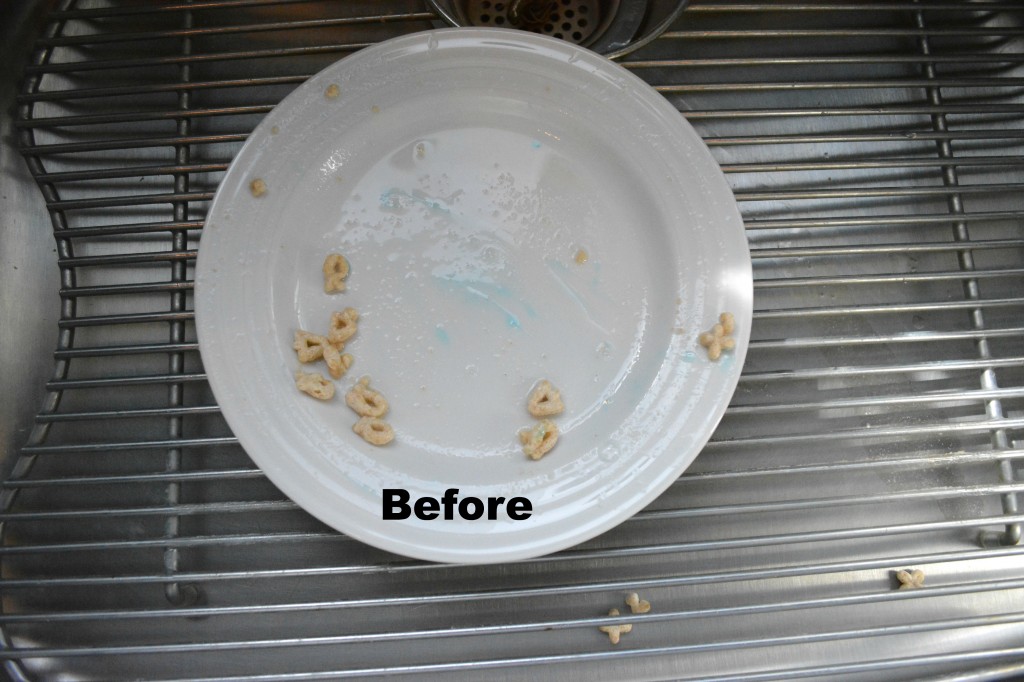 AFTER: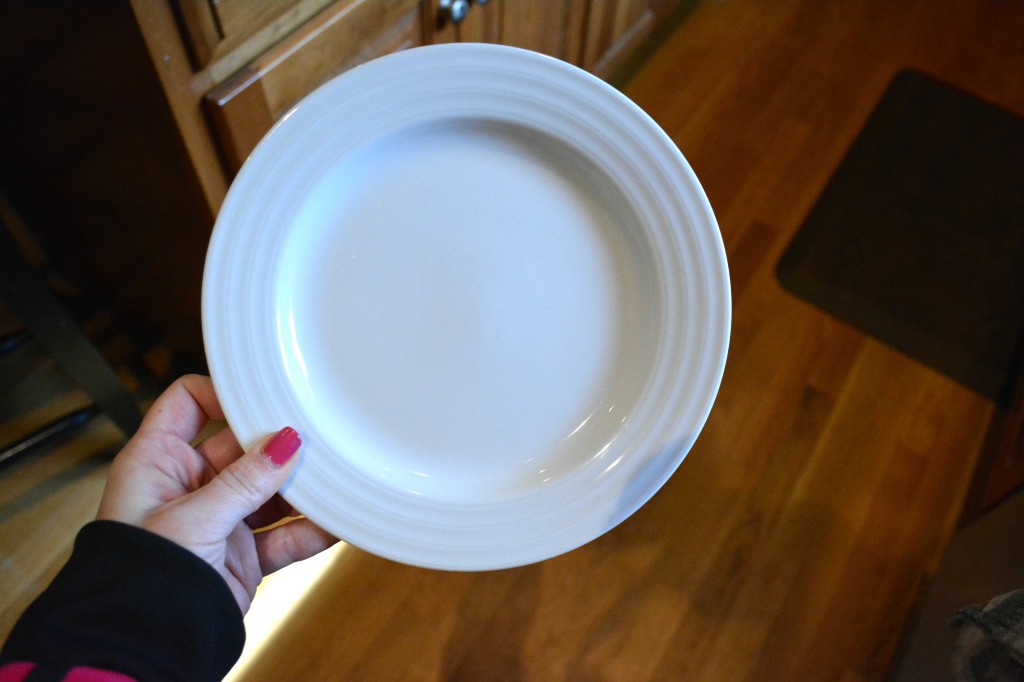 You only need to fill the main cup of your dishwasher half way since it is so powerful. This ultimately leads to less per load and will save you money on detergent. I don't know about you but we do a lot of dishwashing in our family so this helps us save time, money, and effort. Oh and might I add, that my dishwasher smells so unbelievably fresh. OxiClean 4X Extreme Power Crystals are available in Fresh Clean and Lemon Clean scents and in a convenient bottle or time-saving paks for a quick, mess-free clean.
If you are trying to keep your home clean, stain-free, and smelling fresh, then be sure to give these three OxiClean products a try today! To learn more, be sure to check out the the OxiClean website and Facebook page.