*This post is part of the SPLENDA® 365 SWEET SWAPS ™ blogger program by McNeil Nutritionals, LLC. and The Motherhood, who sent me products and compensated me for my time. Opinions, experiences and photos shared here are my own, and I hope you enjoy them.*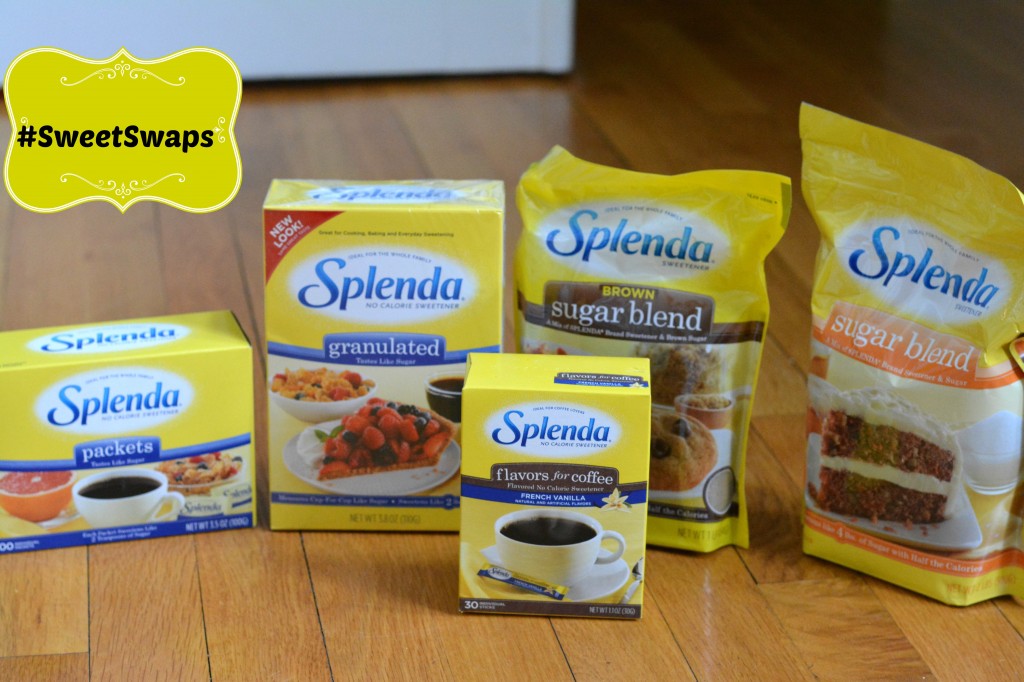 I will fully admit that I am a sugar addict, or shall I say I used to be a sugar addict. Just last year, I made the switch over to  SPLENDA® and I could not be happier. If you are wondering, does  SPLENDA® taste as good as sugar, the answer is an outstanding YES! If you are wondering, can I substitute  SPLENDA® in the place of sugar in baking, the answer is an outstanding YES! If you are wondering if you can actually cook meals with  SPLENDA®, the answer again is an outstanding YES! Just about anywhere you love sugar, you'll love SPLENDA® No Calorie Sweetener! Since I have been using SPLENDA®, I never felt the need to go back to regular sugar!
The SPLENDA® Brand is dishing out 365 ways to swap sugar for SPLENDA® Sweetener Products. You can visit #SweetSwaps for tips and recipes to help you save calories from added sugar all year long. I have made quite a few changes over the year with switching to SPLENDA®. First, my morning coffee no longer contains heaping amounts of sugar. For the 2 tsp. of sugar I was using previously, I now only use 1 packet of SPLENDA® and I get the same delicious and sweet taste. Better yet, I am using up no additional calories in my coffee. I don't even want to imagine how much calories I was consuming in my coffee from sugar, prior to making the change to SPLENDA®.
Along with this switch, I have been baking with SPLENDA® for quite some time now. At first I was skeptical how it would taste with using non-sugar items, but I can honestly say you can't tell the difference when you bake or cook with SPLENDA®. I remember my very first recipe I made, a flan, that called for heaping amounts of sugar. To make it more calorie friendly and healthier, I substituted SPLENDA® and was able to use much less of it, than my regular sugar. And guess what- the taste was not effected at all! It was as delicious as when I made it with sugar, but now I was able to eliminate the calories of sugar from the recipe. A win-win in my opinion!
I found the #SweetSwaps website fascinating to see how I could make 365 changes (one for each day) with SPLENDA® to make healthier changes! Do you know that experts recommend women consume no more than 6 teaspoons of added sugar a day, yet the average American eats 22 teaspoons daily? Also, most of us vastly underestimate the amount of sugar we eat because the sweet stuff is hiding in some of our favorite foods and beverages, like vanilla lattes, fruit flavored yogurt, salad dressing and cereal. By using the 365 changes and realizing where the sugar is hiding, we can come up with ways to eliminate the excess sugar from our diets! I know I am all for that!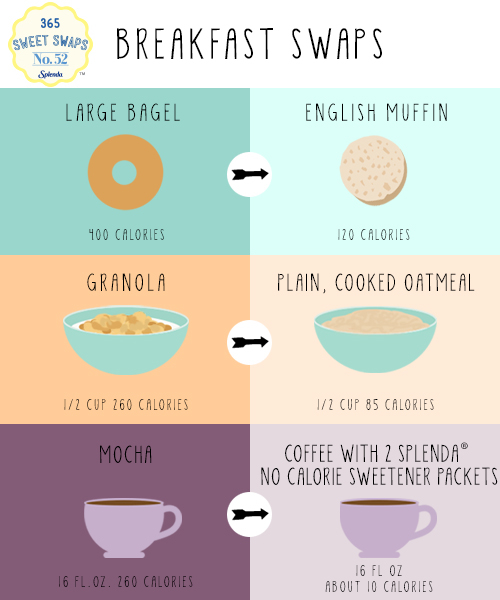 Next month, I am going to share with you one of my favorite baking recipes that I use SPLENDA® with. In the meantime, make sure you visit http://www.365SweetSwaps.com  for great tips and recipes to save calories all year long! Also, join us for the fabulous #SweetSwaps twitter party taking place this coming Tuesday, March 4. Details are below. Hope to see you there!
When: Tuesday, March 4 at noon ET/11 a.m. CT/9 a.m. PT
Twtvite: http://twtvite.com/sweetswaps 
Hashtag: #SweetSwaps
Prizes: Prizes will be randomly awarded to five participants who answer the trivia questions correctly. Each prize includes a $50 Visa Gift Card and an assortment of SPLENDA® Sweetener Products! Prizes limited to U.S. participants only.
Hosts: @TheMotherhood, @TheMotherhood25, @CooperMunroe and @EmilyMcKhann