*I participated in a campaign on behalf of Mom Central Consulting (#MC) for Lionsgate. I received a promotional item and a prize pack as a thank you for my participation.*
On March 14,  Lionsgate Entertainment will release The Single Moms Club, a story of five struggling single Moms who put aside their differences in the midst of a school dilemma with their kids to form a support group. Directed by and starring Tyler Perry as well as Amy Smart, Wendi McLendon-Covey, Cocoa Brown, Zulay Henao and Nia Long, this movie is one you will want to see with your best girlfriends for  all the humor, that will leave you laughing long after the movie ends. Here is the preview for this great, upcoming movie:

My girlfriends and I already discussed that we are going to make a date night to see this movie for so many reasons. One being that most of my friends are in social groups together and we can certainly relate to our share of ups and downs. For example, when we go see this movie, we are going as a part of our movie night "chick flick" group. We meet every month to go see another movie and we then discuss the movie over food/drinks after. We also, all for the most part, are part of book club, as well as playgroup (where the kids play and the moms have a chance to sit down and talk about things going on in the week).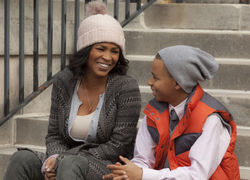 Due to most of my friends being in a lot of different social groups together, we have really gotten to know each in ways no one else probably knows us. In our group, we have two single moms who went through divorces in the past two years and have gone through tribulations no one should ever have to deal with. It was very hard in the beginning, sitting down with our best friends, knowing they are going through a divorce and will have to learn to be single moms. Coming from a marriage to being a single mom, raising kids, is probably the hardest thing I have heard about. I am really not sure how these two good friends do it, but they do, and they live life to the fullest. Sure they had their shares of tears when we were meeting in our groups, but they persevered and are doing the best job they could possibly do being a single mom. I hopefully will never have to imagine their hardships they are going through, but the part that is getting them through it, is their friends and all of their families. They rely on our social groups to have a night or day out and to vent to us. After all, that is what we are there for, to listen to each other triumphs and tribulations.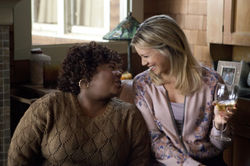 Friendship is so very important to me. The number one trait I look for in a friendship is loyalty and compassion. From looking at the preview of The Singles Mom Club, I see their friendships are similar to mine and my friends. It takes a lot to find a good group of friends and I truly believe I have found those in my life, just as it seems they found each other in the movie. This is why we all want to see the movie as a big group. While friendship is a right to have a great time just relaxing, shopping, and having fun, there is much more to a friendship. A friendship is there to see each other through divorces, deaths, kid problems, and other family problems. I cherish my friendships with all my heart! In The Single Moms Club, these women all cherish their friendships and will find inspiration and laughter in their new sisterhood and help each other overcome the obstacles that stand in their way.
I truly can't wait to see The Single Moms Club on March 14th! I have seen so many of Tyler Perry's films before and each one is better than the one before. He takes his films to a new level with compassion, wit, and most of all humor. The acting ensemble also looks wonderful with one of my favorite leading ladies, Amy Smart. It is the perfect movie for a good group of friends to get together, relax, and have a great time watching a film so many of us can relate to.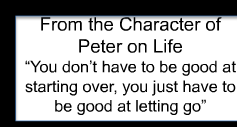 Please visit The Singles Mom Club on their website and on Facebook to learn more! 
Giveaway: One winner will receive the #SinglesMomsClub prize pack. This prize pack includes:
a Vino2Go cup, Grocery Tote, Nail File with a back mirror, Chocolate Bar, Hand Wipe Pack and Film poster.
This giveaway is run via rafflecopter so click read more to see the actual giveaway. The only mandatory entry is to tell me why you are excited to see this movie in the comment section proceeding the post. While the other entries are optional, I highly suggest filling them out to increase your chances of winning. US only. Good luck!
a Rafflecopter giveaway