*This is a sponsored post for SheSpeaks/Swiffer.*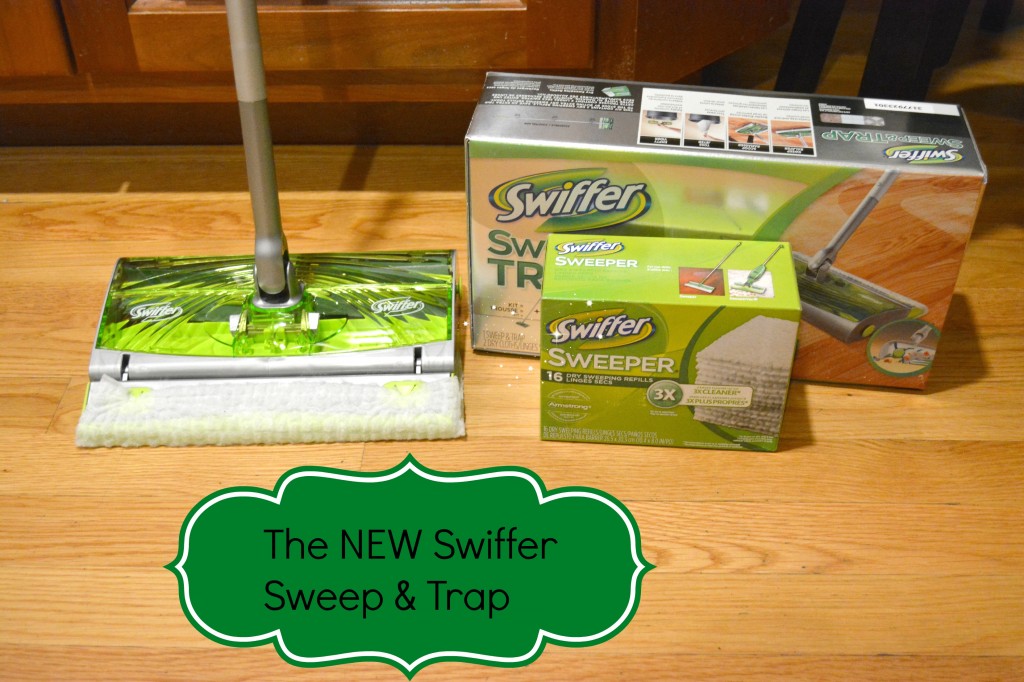 I will fully admit that one of my New Year's resolutions is to try to keep my house more clean. I am so busy most of the day and with two small kids running around, there are sure to be messes. My husband got me obsessed with using my Swiffer back in the early days of us dating. He claimed at the time the Swiffer would make my life so much easier, and he was absolutely correct. Now I have really exciting news because Walmart now carries the brand new Swiffer Sweep & Trap. The Sweep & Trap has the same convenience and ease as my old Swiffer but now is able to pick up bigger particles off the floor.
The Sweep & Trap cleans dirt big and small and will have your house looking spotless after the long day. I did a test with this by using bigger chunks of food on the floor and allowing my Swiffer Sweep & Trap test it out, to see if it works. Sure enough, the Sweep & Trap, was able to pick up the biggest and smallest messes on my floor. I was so amazingly impressed!
Before: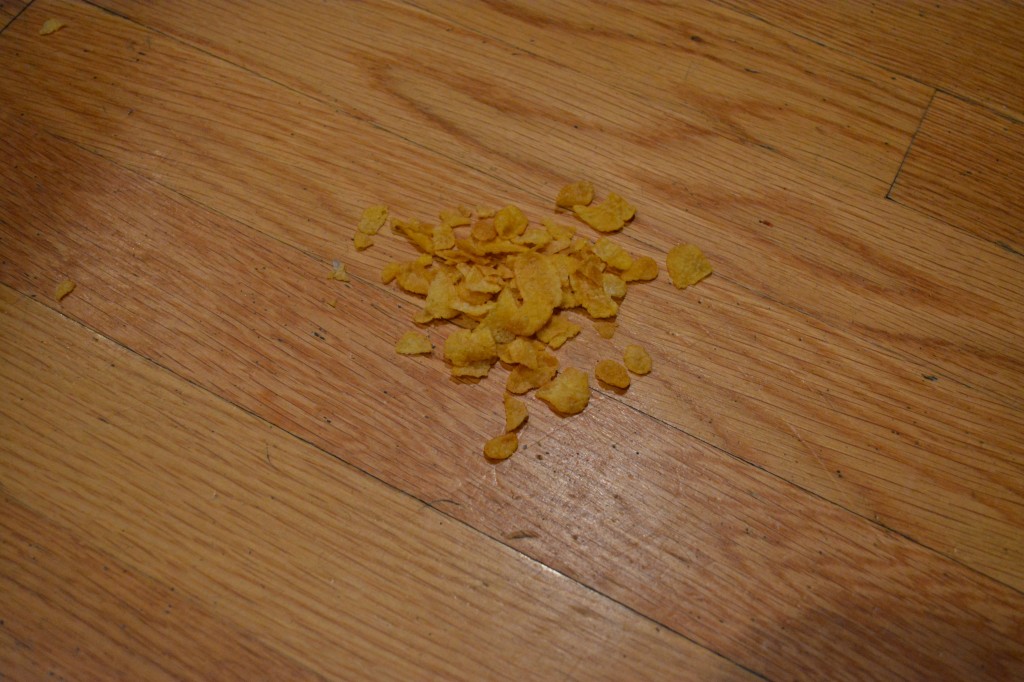 After: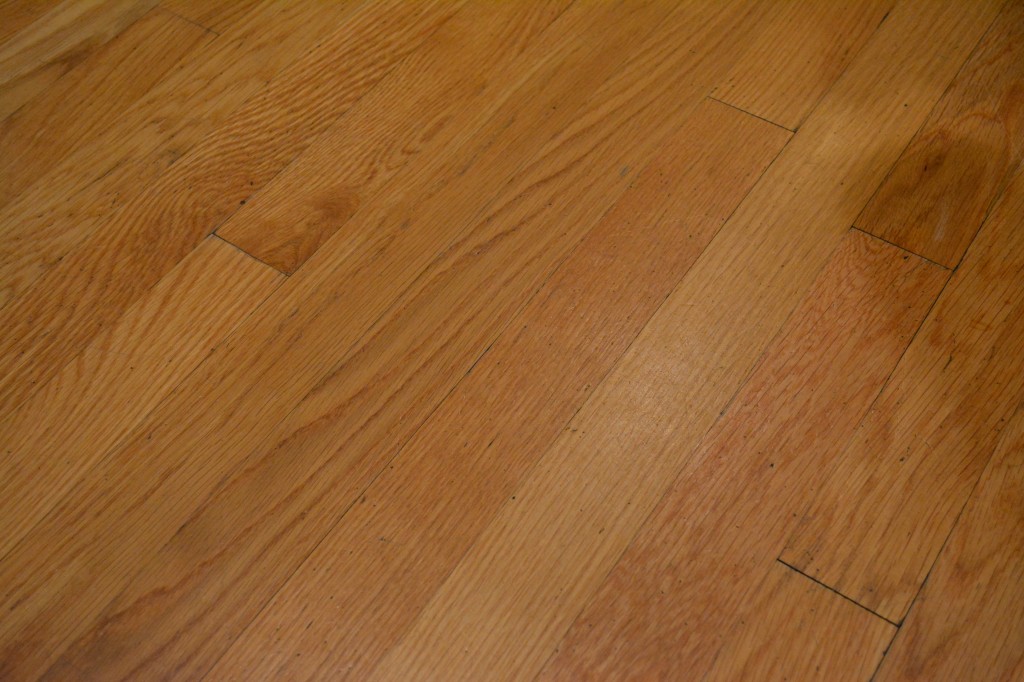 The Swiffer Sweep & Trap still uses the same technology of the older Swiffer model with the dry sweeping cloths that attach to the bottom of the Sweep & Trap. The reason why it could pick up bigger and smaller products (including hair, cereal, dog food, etc. to name a few) is because of the rotating beater blades. The beater blades rotate to scoop up the big stuff, and the dry cloth takes care of the small stuff on your hard surfaces. With us having hardwood floors, this has been a wonderful product for us to have in our house. Now, there is no need for me to vacuum every day and no cords/batteries are needed. Once you are done cleaning, simply toss the dry cloth and empty the contents of the dirt bin into the trash!
The Swiffer Sweep & Trap kit contains 2 dry sweeping refills and once you run out of refills, they are readily able to be bought at Walmart. I love the fact that the new Sweep & Trap allows me to keep my home spotless with very little effort on my part. Big or small particles- the Swiffer Sweep & Trap has you covered! Be sure to purchase one at Walmart today to keep your house nice and clean! Goodbye are the days of dusting and bending down to use a broom pan!
To find out more information about the Swiffer Sweep & Trap, check out the following social media channels: