*I participated in a campaign on behalf of Mom Central Consulting (#MC) for MyYogaWorks. I received a product sample to facilitate my review and a promotional item as a thank you for participating.*

One of my New Year's Resolutions was to try to stay fit for this new baby and me. Being about 18 weeks pregnant, sometimes it is no easy task to work out,  but I know the necessity of it in the long run for both of us. Just about a year before I got pregnant, I found a new exercise which I absolutely learned to love right away-Yoga! I practiced yoga several times a week at our local studio and even mastered my favorite position, Downward-Facing Dog. While I need to modify some positions now with being pregnant, I absolutely knew I wanted to keep up with my yoga routine while pregnant, however, I did not want to drive in the snowy/freezing weather, to go to my studios. Now, I am able to keep up with my yoga through MyYogaWorks, which is a series of on-demand yoga classes you can do at home, while traveling, or even at your work office.
MyYogaWorks offers 500 online yoga classes ranging in length from 5 to 90 minutes. Whether you are brand new to yoga or are advanced, they will have the class for you at MyYogaWorks. Classes are available for all skill ranges from beginner to novice.  MyYogaWorks also offers specialty classes like pre & post natal yoga, meditation and more. Being pregnant, MyYogaWorks has been a real lifesaver.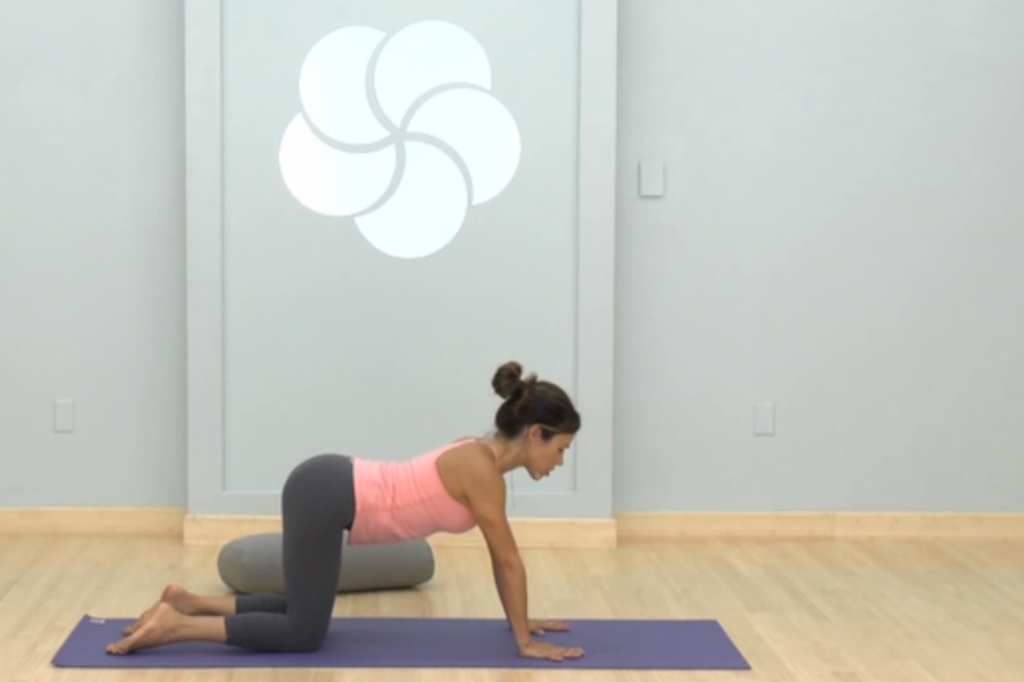 When I was first scouting out the website, I was able to easily find the Journey to Birth series for those who are pregnant, like me.   They have a beginner and advanced series, with videos targeting the trimester you are in. It gives you a schedule to follow, along with how many times of week each series could be done. While I have been doing some of the advanced exercises, I have been sticking more to the beginning videos, since I am still not feeling 100 percent from having the flu last month. To find the time to do the videos, I usually wake up about 30 minutes early, go to MyYogaWorks, and then do one of the beginner prenatal videos. Due to me being a busy, working mom of two, waking up a little early and exercising, helps me get a fresh start to the day, and leaves me energized to tackle the remainder of my day. One of my favorites is Prenatal Rise & Shine, which stretches out my whole body and makes me feel so good!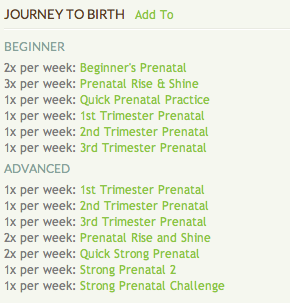 I highly suggest you trying out MyYogaWorks today! For a limited time, visit MyYogaWorks and use the coupon code YOGA2014 to receive a free, one-month subscription to MyYogaWorks (you will need to put in a credit card but will not be charged till after your first month is completed). With over 500 online yoga classes, catering to all different levels, you will find a yoga class that is just for you, without ever having to travel in your car to get to your yoga studio on time. You have freedom to do the yoga classes when and where you wish! If you are like me and like to do yoga alone, this is the perfect video series for you! However, you can always grab some girlfriends and do the videos together! It is all up to you! Here is to a great 2014 filled with MyYogaWorks!