As a Blogger I am a storyteller, and am always looking for the best way to share those tales with family, friends, or my readers. I'll be honest though, creating video content has been a learning curve for me. I had absolutely no experience with it, yet it has become an ever-growing need for me to keep up with changes in the social media world. Moments in photos are great, but video brings passion to life. Let's face it e-mailing a batch of photos can be labor intensive for both me and the recipient, and there are such better ways to share your moments with your loved ones these days.  I'm always on the hunt for the best new tools to help me achieve what I'm trying to do.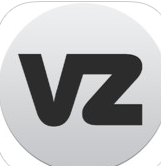 The Voyzee app is an all-in-one mobile storyteller that allows you to either upload or capture photos and video clips with your mobile device to help tell that story.  I am really excited about this app because with it videos can easily be shared right from your phone! With
Voyzee I have the ability to upload up to 30 images or clips and then turn them into my movie. The app lets me add captions, choose filters, and set transitions. I can also  remove background noise from videos, (which is huge with two little kids running around) and choose a soundtrack either from my own song library or the Voyzee library.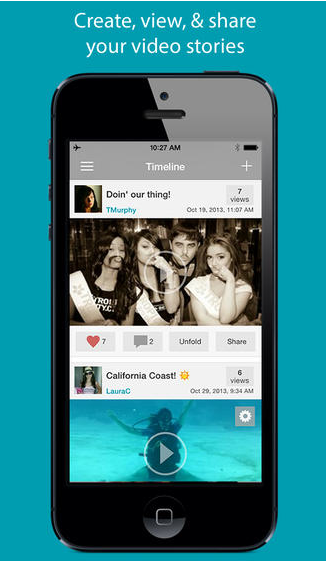 My favorite element is the narration feature.  This is the fist time I've seen this in a mobile app, and it lets me add my own Voice Over to my videos. This allows me to tell my story in my own voice and I love that!  Thankfully I can record over any mistakes I make on individuals clips, making it easy to go back and fix any mistakes along the way. It is so much fun to play around with this added element! Sure pictures with music can be impactful, but add some commentary, and wow!  Now you have a really unique, personal creation.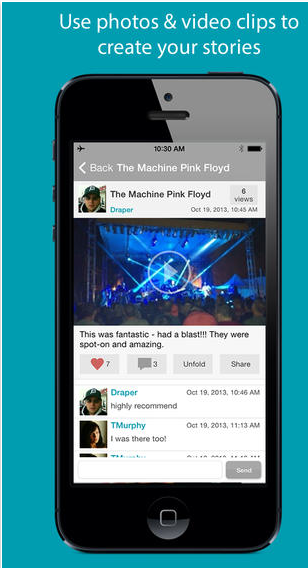 Voyzee then makes it easy to download your file and share it on YouTube, Vimeo, Facebook, Twitter, Email, SMS, wherever. It's easy! Voyzee even has it's own channel where you can share your creations with other Voyzee users.  I am so excited to start creating content with this app that I know will really enhance my storytelling ability, even for a novice video producer like me.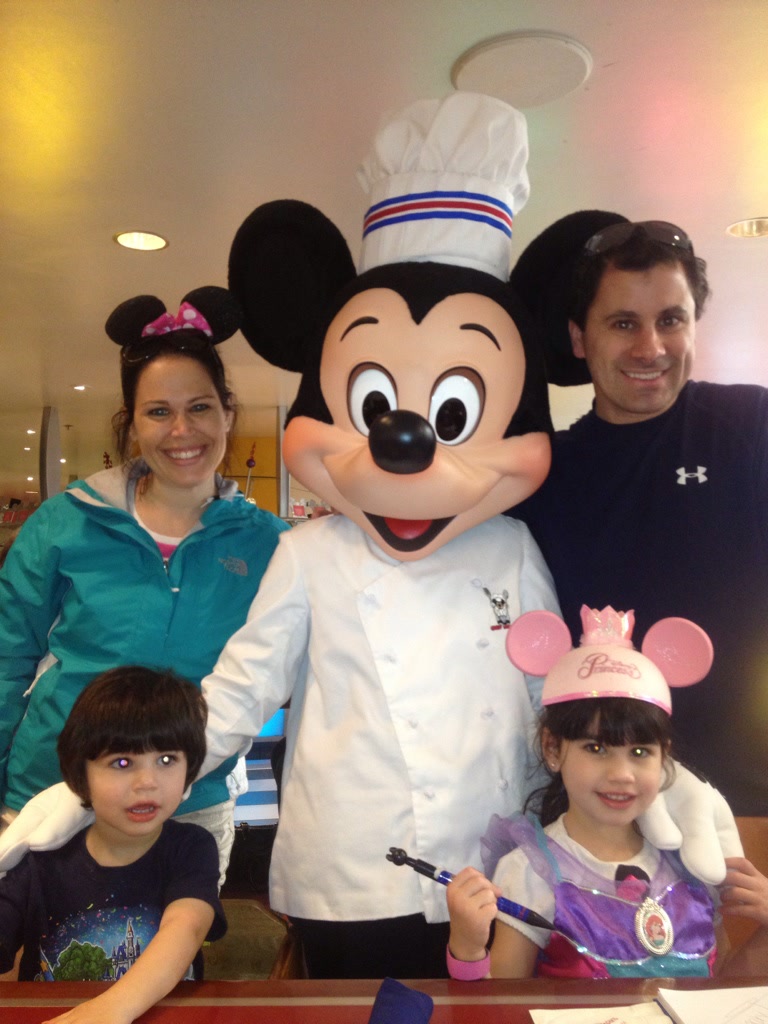 I wanted to put Voyzee to the test to create a video from the memories we made from our Disney trip. I have so many pictures but they inevitably just sit there on my phone. With Voyzee, I put the pictures from our recent trip all set to one gorgeous video in about 5 minutes flat. Voyzee allows me to select whatever pictures I wanted, add captions, add music (either from their playlist or from your own iTunes library), preview, and create a wonderful video to see our memories for many years to come. It was so simple to do, it turned out amazing, and best of all, it is completely free to use. What could be better!
Come see my Disney video here:

I hope you will all check out Voyzee app today! Please follow them on their social media channels:
Website: http://bit.ly/18ADzXm
*This is a partnered post with Voyzee. All my opinions are my own and not swayed by outside sources.*