As a mom or a dad, you know just how many baby gear items are on the market. It can get so confusing to even a veteran parent. One baby item that I seem to always get confused when searching for is a finding a good baby bouncer. Sure, I had my share of great bouncers, but none that suited my purpose of being portable. I wanted a bouncer that I could bring with me when I go on outings and set it up in no time at all. In other words, I wanted to find a portable bouncer and I am now proud to say I am very able to do that with the Tiny Love Take-Along Bouncer.

When we received the Tiny Love Take-Along Bouncer, the very first thing I did was set it up. That is one of then neatest features with this bouncer-there is absolutely no assembly required. You simply take it out of the box and it folds out to form a bouncer. Once you are done, it is just as easily able to be folded back and then you can carry it with you wherever you go.  It is a cinch to take anywhere with you and is ideal for either your home or home away from home!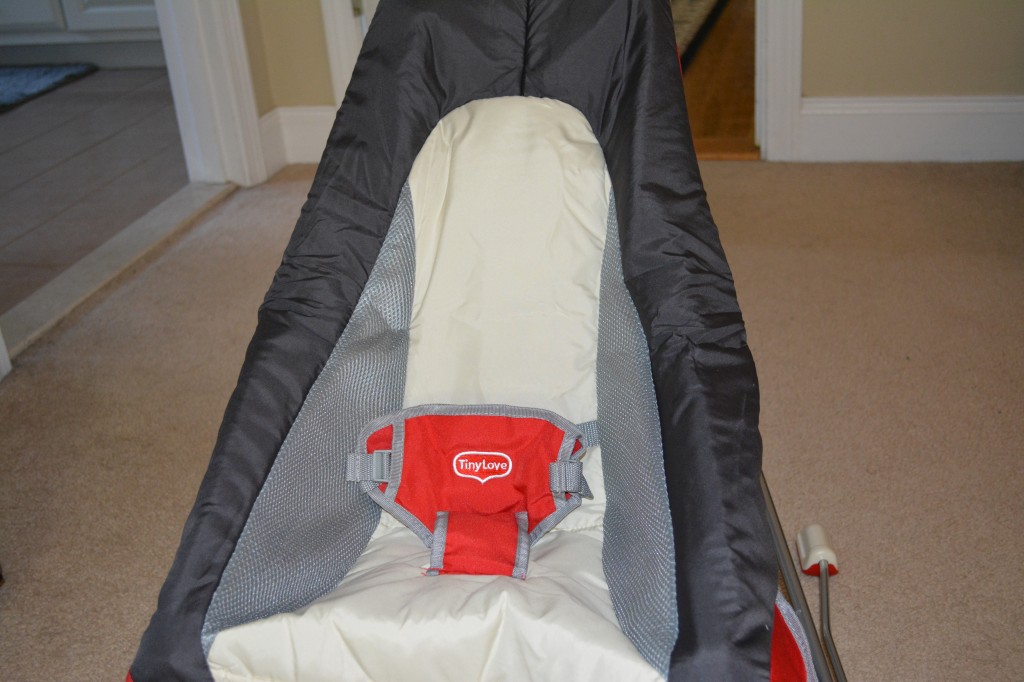 So many times the number one complaint with being out at either a friend's house or a park is, "Where am I going to put the baby?"  It gets tiring to hold a baby for hours with no reprieve. By taking this extremely light Take-Along Bouncer, now you have the perfect solution to putting your baby down in a comfy, and safe environment.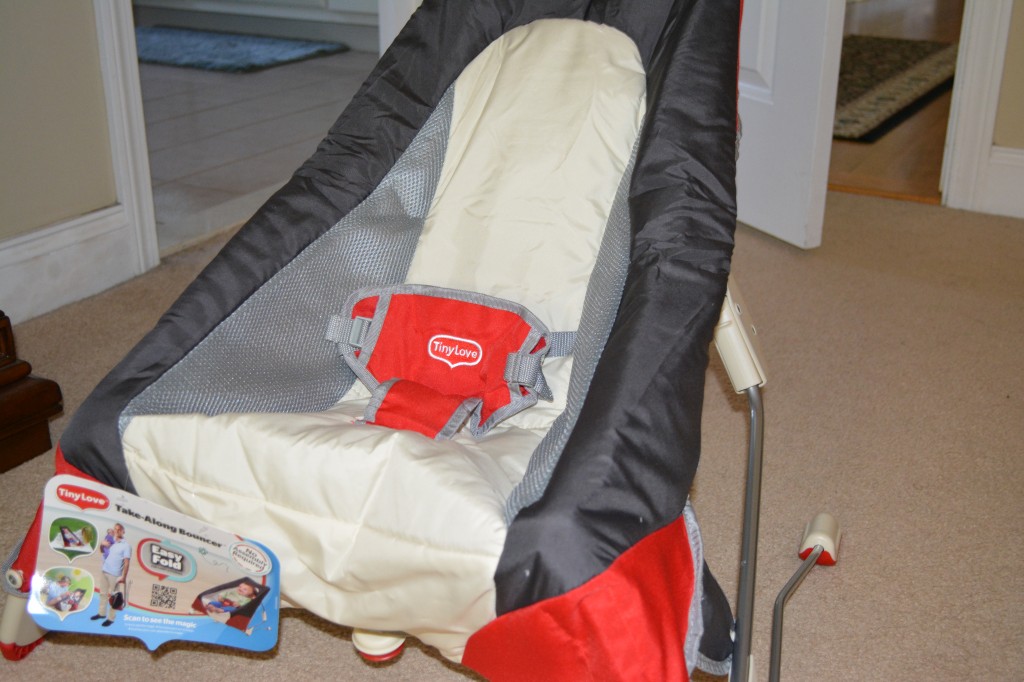 Another thing I love about the Tiny Love Take-Along Bouncer is it is high enough to get on your babies level. It features a semi-upright position (when your baby is 0-3 months) to enjoy some quality face to face time with your baby. It is nice to sit down and be on the level of your baby. Babies love to stare at their surroundings and this bouncer readily ables them to do so.  Once they are able to be outside, take the bouncer with you, and let them enjoy their surroundings in a plush bouncer, that is sure to make them happy!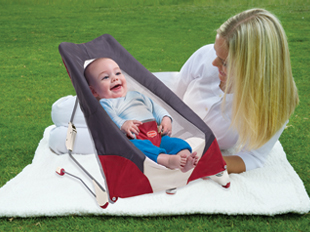 This bouncer is a real space saver and a lifesaver for moms/dads all over! It allows your child to have some fun bouncing moments, while allowing mom/dad to have a break in putting the baby down once in awhile. It is stylishly designed with red fabric and is visually pleasing! It even comes with a carrying bag, when the bouncer is not in use.
The Tiny Love Take-Along Bouncer retails for $44.99 and can be purchased on the Tiny Love website today! Give that special parent the gift of this incredible bouncer and make their lives easier! It is a A+ baby gear product in my opinion.
Win it: One winner will receive the Tiny Love Take-Along Bouncer. This giveaway is run via rafflecopter, so click read more to see the actual giveaway. The only mandatory entry is to tell me, who you would want use the bouncer with, in the comment section proceeding the post. While the other entries are optional, I highly suggest filling them out to increase your chances of winning. US only. Good luck!