*I am a Joovy blog ambassador. All my opinions are my own and not swayed by outside sources.*

I have gone through my fair share of umbrella strollers. While I had some good ones, none really compare to the one I recently got-the Joovy Groove Umbrella Stroller. What sets this umbrella stroller apart from all the others, is the true firmness and durability of this stroller. So many times with other umbrella strollers, they have been so flimsy to the point where they could break after a certain amount of time. I do not have this problem with the Joovy Groove and because the weight limit of this stroller goes up to 55 pounds, I see this stroller being a part of our lives for a long time to come.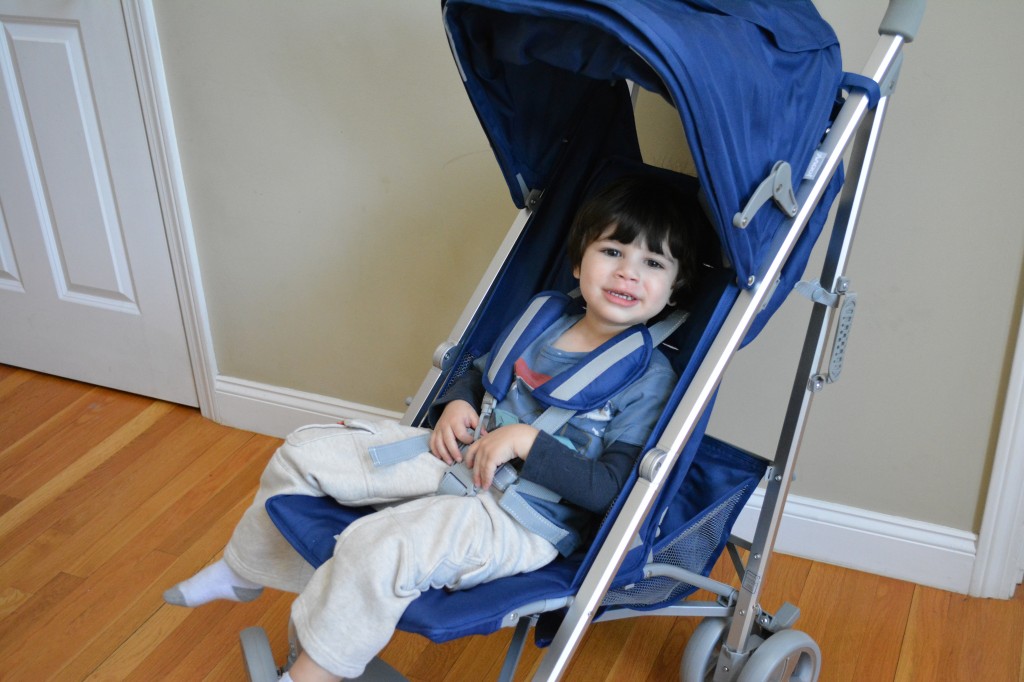 When we first received the Joovy Groove, it came in a long rectangular package that seemed simple enough to set up. Truth be told, I am not great at putting together big items, but with the Groove, I was able to do it myself in a few short minutes. All I really needed to do was add the wheels onto the frame and add the canopy. In no time at all, my Groove was ready to be tested out.
This new and improved stroller is a true beauty and a stroller that you will want in your house. It has a gorgeous aluminum (and super durable) frame with the cleanest looking 600D fabric that is attached to it. It comes in multiple colors including blueberry, greenie, orangie, and black. What is great about this stroller is it is only $199, for an umbrella stroller that will last from child to child. This stroller will hold up until you no longer need it. I wish I could show you the strength and functionality of this stroller, but trust me when I tell you, that you will want this as your premiere umbrella stroller.
There are so many awesome features of the Joovy Groove but let me start with the oversized canopy that you can attach to the stroller with a window so you can see your child. This canopy is so useful for those sunny days and when you are strolling in overcast weather, you simply flip it back and it will stay put. I am a huge fan of a big canopy to block those harmful UV rays. Along with the canopy, it features cup holders and a zippered pocket for additional storage.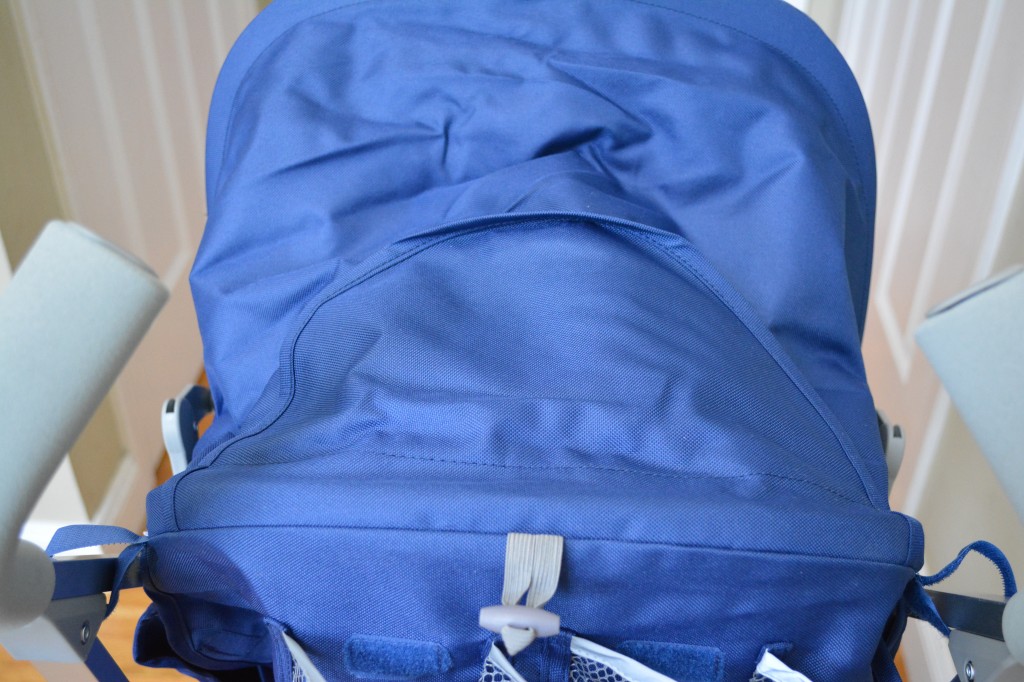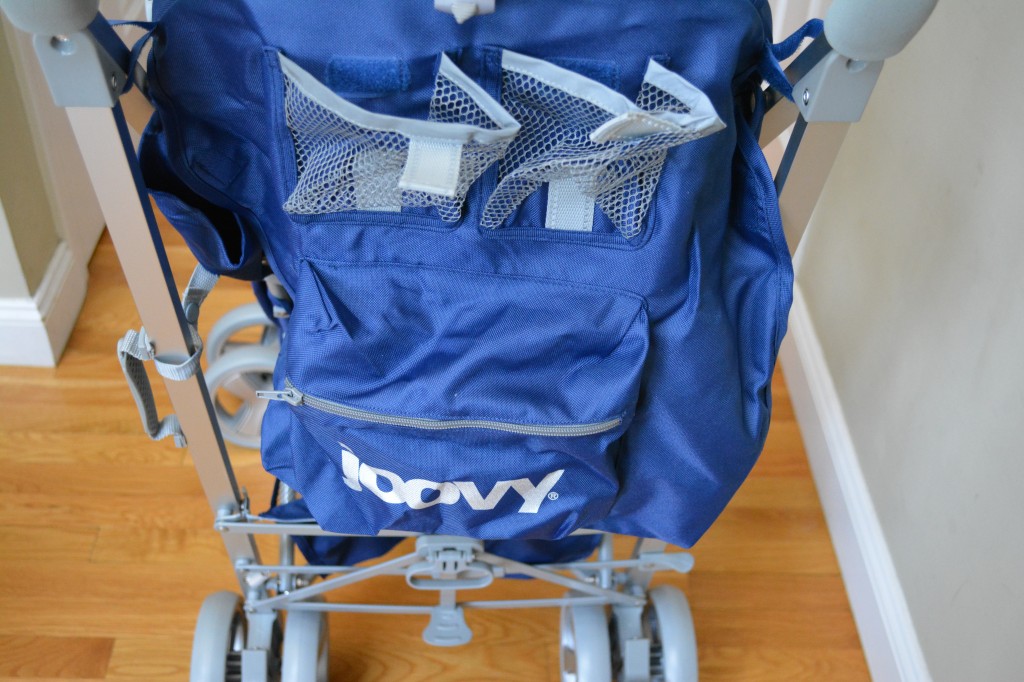 Next, this stroller has so many various reclining options for your children. I know Zane and Hayley both like to nap in the stroller, and this stroller makes it easy for them to comfortably do so. I simply sit them upright and when they fall asleep, there is a "press" lever that can make them recline to any position they like. I have never seen an umbrella stroller with so many different reclining positions.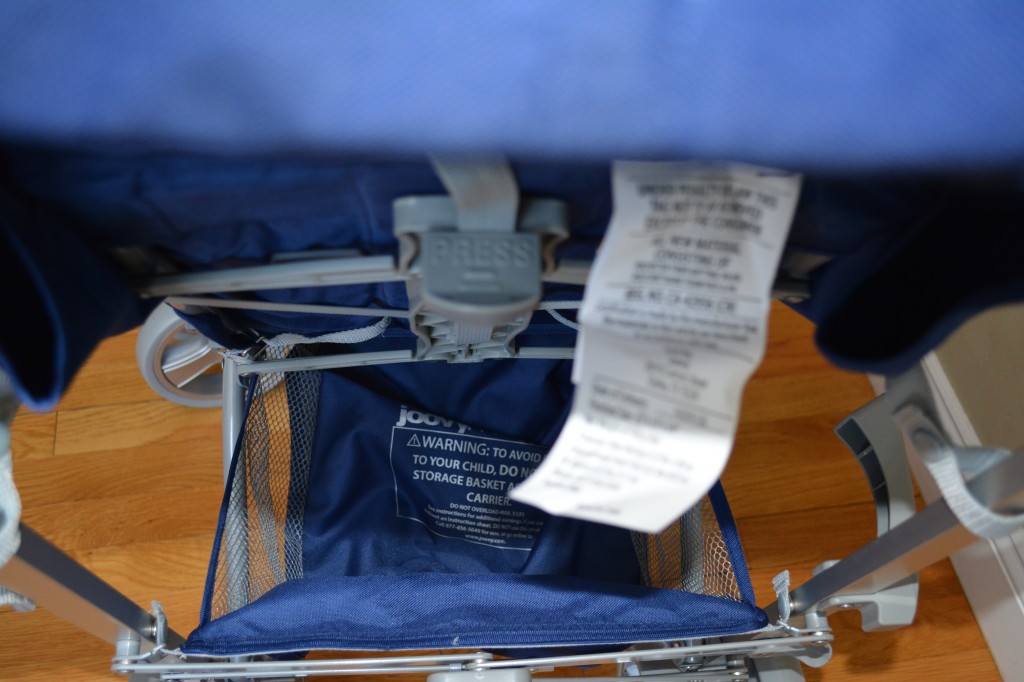 The stroller also has a huge basket storage space, which is unlike so many strollers on the market I have seen. I am able to fit my diaper bag along with a change of clothes in the basket, with no problem at all. Having space is key when you are a parent, and the Joovy Groove always you to have plenty of storage space for those short and long trips.
I know I could talk over and over about the durability and beauty of this stroller, but I truly never seen anything so grand (and at such great prices) for an umbrella stroller. The wheels are large and able to go through many different terrains. I recently took the stroller on a nature hike and had no problem maneuvering it. Along with the 5 point harness, I feel comfortable that my kids will be safe on wherever our journeys that the day leads us.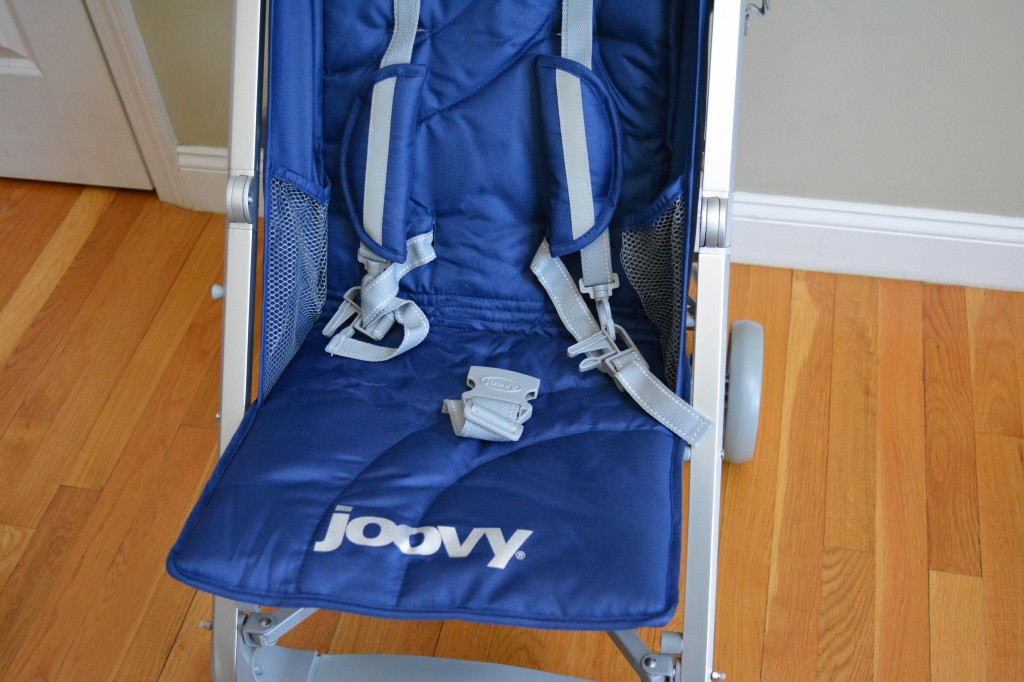 If you are looking for a great umbrella stroller, look no further than the Joovy Groove Stroller which is now available for purchase on the Joovy website. Enjoy!