Zane is at the age where he loves to build. He gets frustrated sometimes because although he has the dexterity, he tends to get annoyed when he can't stack as high as he wants to. Now, he is able to with the Tegu Magnetic Blocks, which makes stacking and playing with blocks seamless.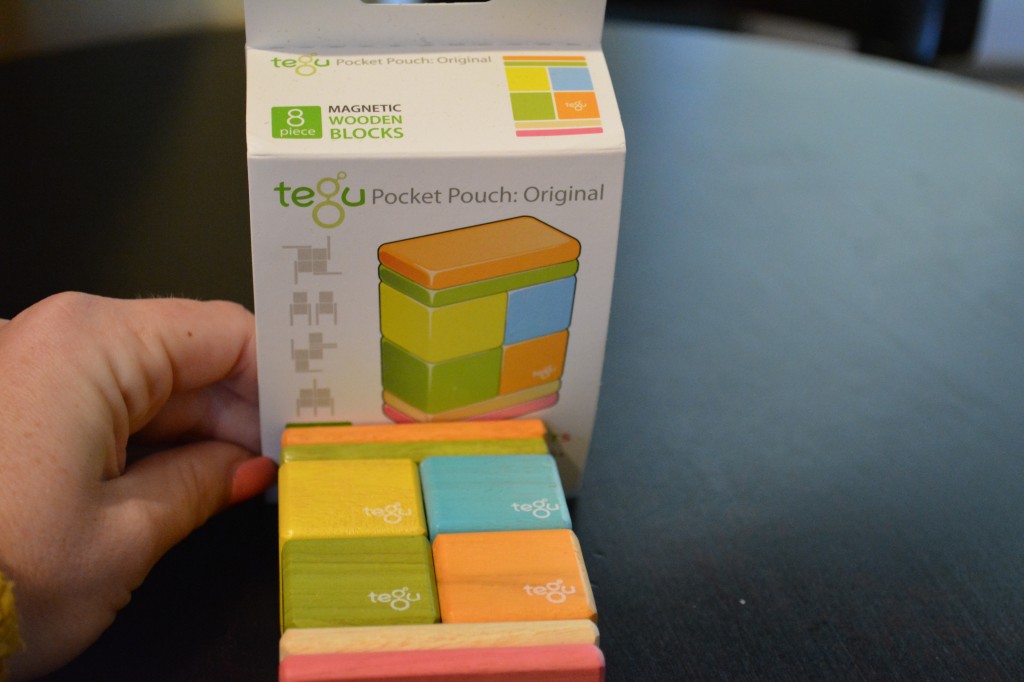 The Tegu Magnetic Blocks are a 8 piece magnetic block set in various colors. Once Zane figured out how the Tegu Blocks stacked, he kept doing it over and over. The blocks are also eco-friendly, as they are made of Honduran Hardwoods, as well as being non-toxic. That being said, since they are magnets, I suggest making sure the little ones do not put them in their mouthes.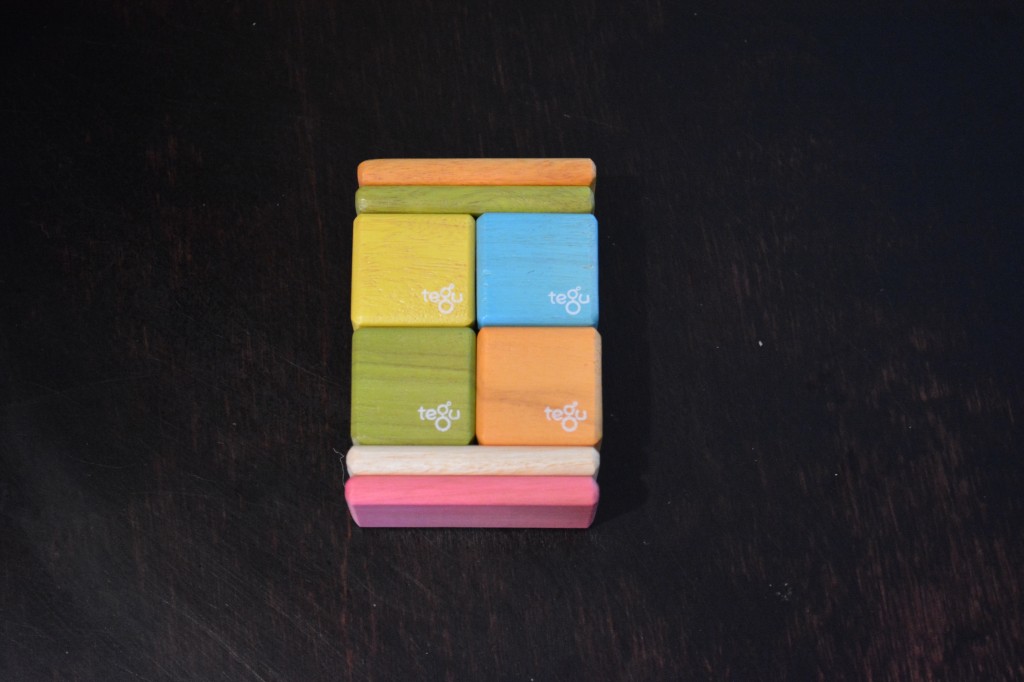 The Tegu Magnetic Blocks comes with an adorable Pocket Pouch, so you can take them wherever you go. The pouch is very small, so you can keep it in your pocketbook or car, for easy play access when the kids want to start building. I think this would be a great product to take on our upcoming plane trip, since it will keep Zane occupied for hours, and it is small!
Building with Tegu, helps with eye and hand coordination. This holiday season, give Tegu Pocket Pouch with the Tegu Blocks to that special child you may know. It retails for $25 and can be purchased on the Tegu website today!
You can  also shop for Tegu and other items at Brixy, which is an association of local mom and pop juvenile stores. This is a great way to shop local this holiday season!
*We received the Tegu set for review. All my opinions are my own and not swayed by outside sources.*