Two things you know about me as my readers are that I am always taking pictures, and that I love discovering cool new Apps for my devices.  Knowing what you know, just imagine how excited I was about a new FREE app vukee that allows you to create digital photo albums, postcards or calendars, to order in hardy copy! Any of the items they offer would make a perfect holiday present, and the turn around is so quick there is still time to create your gifts for the holidays! Products are printed with 72 hours of your order and can ship anywhere in the world.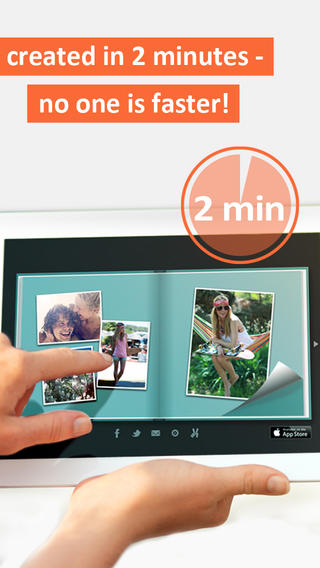 A photo book is one of my favorite gifts to give. It is both practical and sentimental, and the recipient always loves it. It is also the perfect gift for that person who you never know what to give.  Vukee has 8 different layouts you can custom design in styles that range from classic to modern, so you can really create lasting memories for anyone on your list.

The other really cool thing you can do with this App is take a picture on your phone and turn it into a postcard to send instantly right from your phone! I always buy postcards when I travel, intending to send them out, and then I end up not having time and bringing them home with me blank.  Oh, come on, you know you do it too! This App could really solve that problem for me.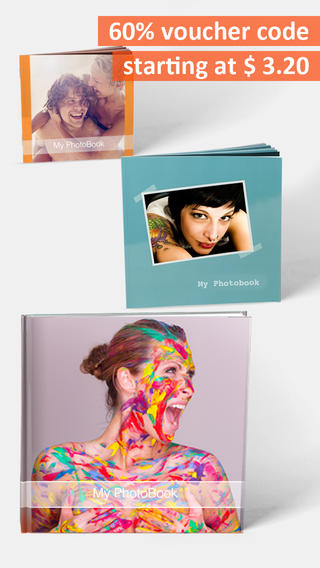 One of the favorite gifts we ever gave my parents was a family calendar filled with pictures from throughout the year. Let e tell you, parents love this! I'll admit it; I have my own photo calendar of my kids hanging in my office at work. It just makes a great gift and is one more thing you can do easily with this App.
I'm excited to get creative and instead of spending a ton of money on more stuff, I'll be giving gifts this year that are really personal and touching, and those are the ones I love to give (and get) best of all! You also get a free ePhotoBook for every order and can share it via email, Facebook or Twitter! Love that!
 vukee offers users both a 100% money-back satisfaction guarantee, and up to 60% discount on their first photo book 
they order. Check it out!
Here are the social media channels to learn more about the PhotoBook App:
-Website: http://www.myvukee.com
-Facebook: http://www.facebook.com/vukee.de
-iTunes: https://itunes.apple.com/us/app/photobook-created-in-2-minutes/id554607728?mt=8
-Google Play: https://play.google.com/store/apps/details?id=com.vukee.photobook
*This is a partnered post. All my opinions are my own and not swayed by outside sources.*