*This is a sponsored post. I am a Sears blogger, though all opinions are my own.*
I am on my phone like most 24/7! I am totally glued to it, as I am sure you all are too! I love finding new apps that are exciting, fun, and maybe a little addictive. Now, I found a great new Shop Your Way Mobile App!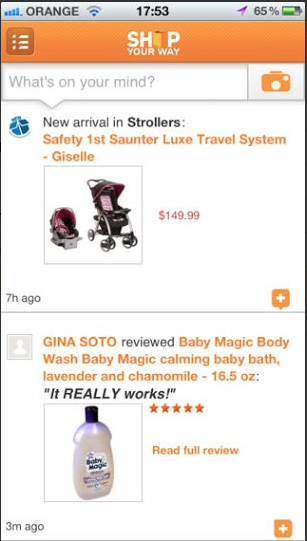 The Shop Your Way Mobile App will become your next obsession and is a member's dream. The app stores up to 20% in coupons or points on a regular basis that you can redeem directly from your smart phone. Say goodbye to carrying around that coupon pouch! I know I am totally guilty of stuffing my pocketbook with coupons, to just have them get lost in my bag. Now this app makes it easy to store my coupons/points readily!
The fun doesn't end at saving money though. You can use the app to go behind the scenes of our celebrity brands like Adam Levine, Nicki Minaj and much more. Download the Shop Your Way app today and start having some fun!: http://syw.co/1cAxOa5