*This is a sponsored campaign on behalf of Halos. All my opinions are my own and not swayed by outside sources.*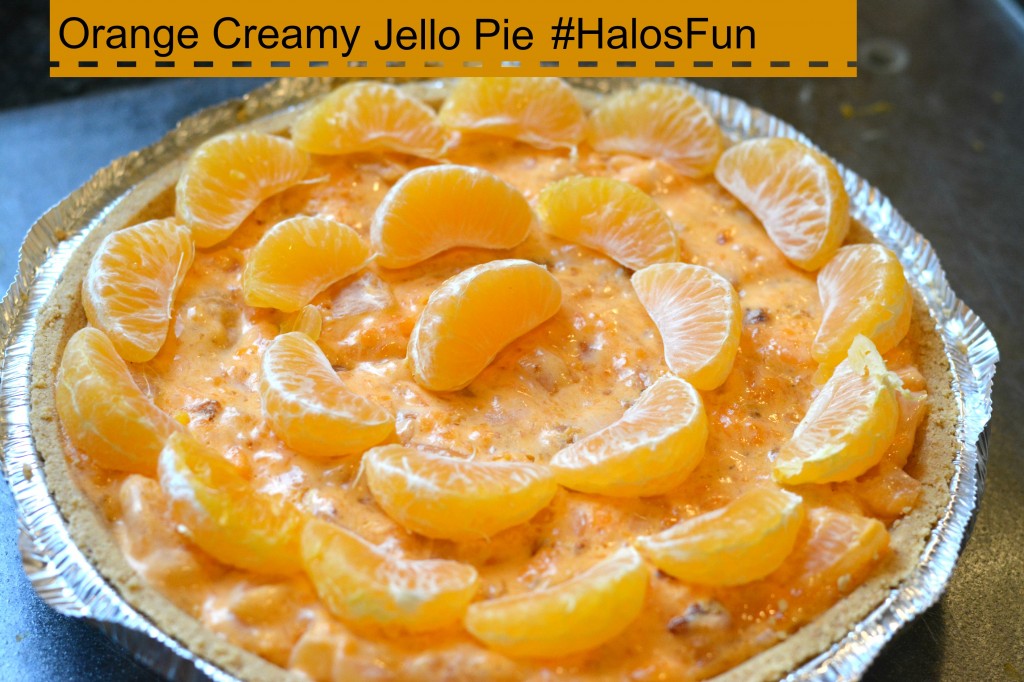 There is nothing better than sitting in the winter time and drinking a nice cup of tea with a good piece of fruit. During the winter, one of my favorite fruits to eat are mandarins. They are so sweet and succulent and makes me think of a warm day on a beach. Recently, I became introduced to a great brand, Halos Mandarins, and they quickly became a fan favorite in my household.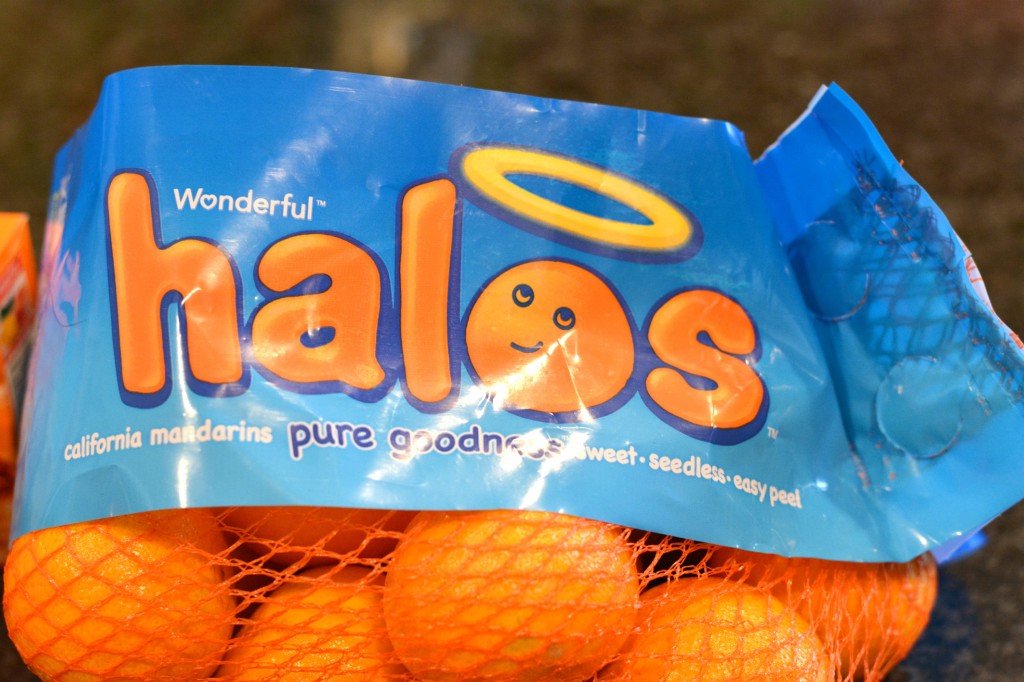 You might ask why I love the Halos brand so much and the answer is very easy- they are incredibly juicy, sweet, take no time to peel, and are seedless. Each Halos Mandarin you consume was made right in California and are void of any GMO's! Each bite of Halos Mandarins is sweet and delicious, and best of all, all-natural! I would be lying if I didn't tell you that since I got introduced to the Halos brands, my family has gone through at least a dozen Halos a week! They make a perfect snack choice for both the kids and I. Since my kids give me the hardest times with fruits, I thought that they would  give me another problem once they tasted the Halos Mandarins. However, the first thing Hayley said to me was, "Mommy…This is so delicious!" I could not agree more!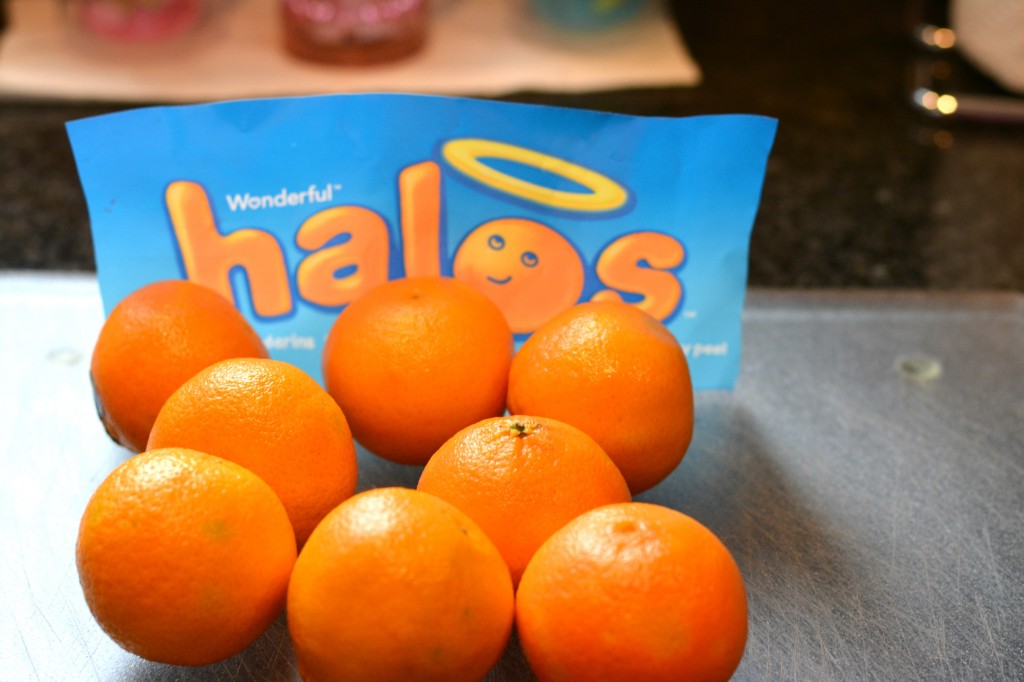 While we enjoy the Halos by itself, I thought it might be fun to try to create a recipe with the Halos Mandarins. When I was on a cruise last year, I became introduced to an Orange Jello Salad that I saw being served in the buffet area. I thought to myself, that why not try recreating this desert in the confines of my home. Not only would it taste good, but I would make it so it would be a healthy desert option. I played around with it until I came up with the perfect ingredients and directions. I hope you enjoy my version of the Orange Creamy Jello Pie!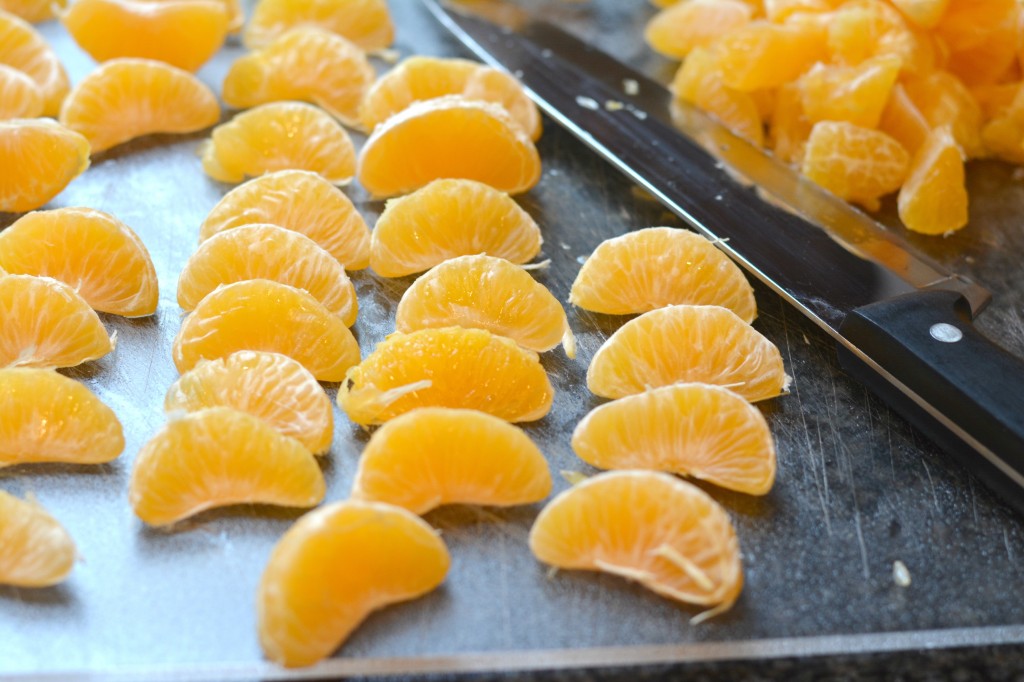 Ingredients: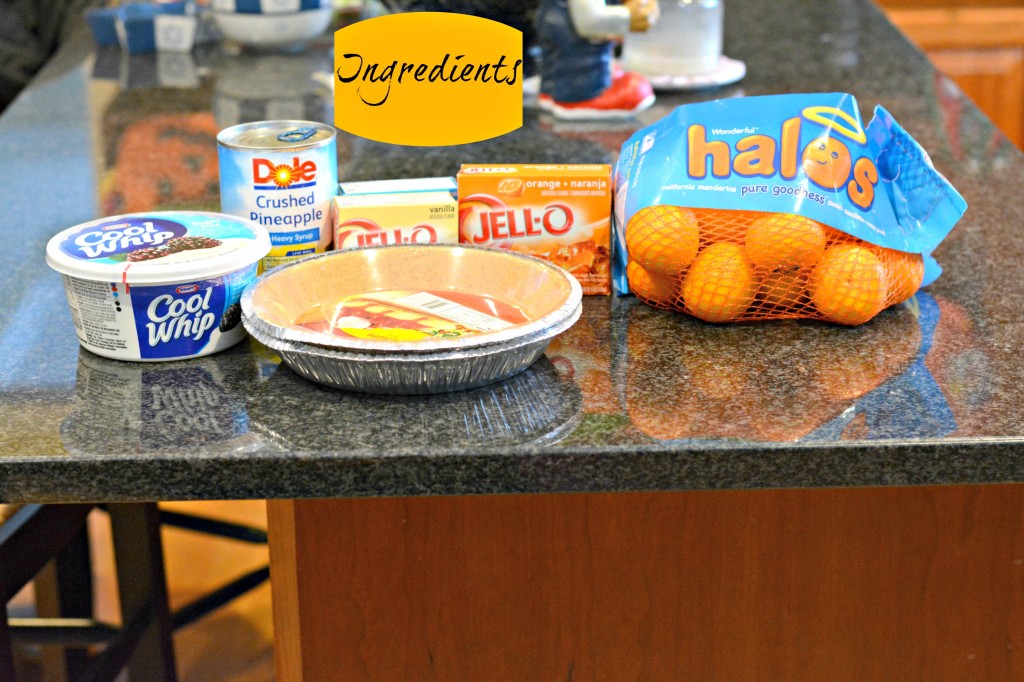 -1 box of orange jello (find in your baking section)
-1 box of lemon pudding mix ( I used the fat free one and instant to make it easier)
-1 box of vanilla pudding mix (used instant as well)
– 4 cups water
– 8 Halos Mandarins
-8 oz. of pineapple tidbits in juice (make sure to drain the juice)
-6 oz. of cool whip
-1 tsp. freshly squeezed juice ( I squeezed one Halos Mandarin to get my juice)
Directions:
1. Combine lemon pudding mix, vanilla pudding mix, orange jello, freshly squeezed juice, and water in a bowl. Mix well and transfer to a pot.
2. Heat on medium heat until the mixture is a thick consistency. It takes about 15 minutes to get a good, thick mixture on medium heat. Be patient for this- make sure it is not watery. Once thick, shut off stove and wait until it is cool.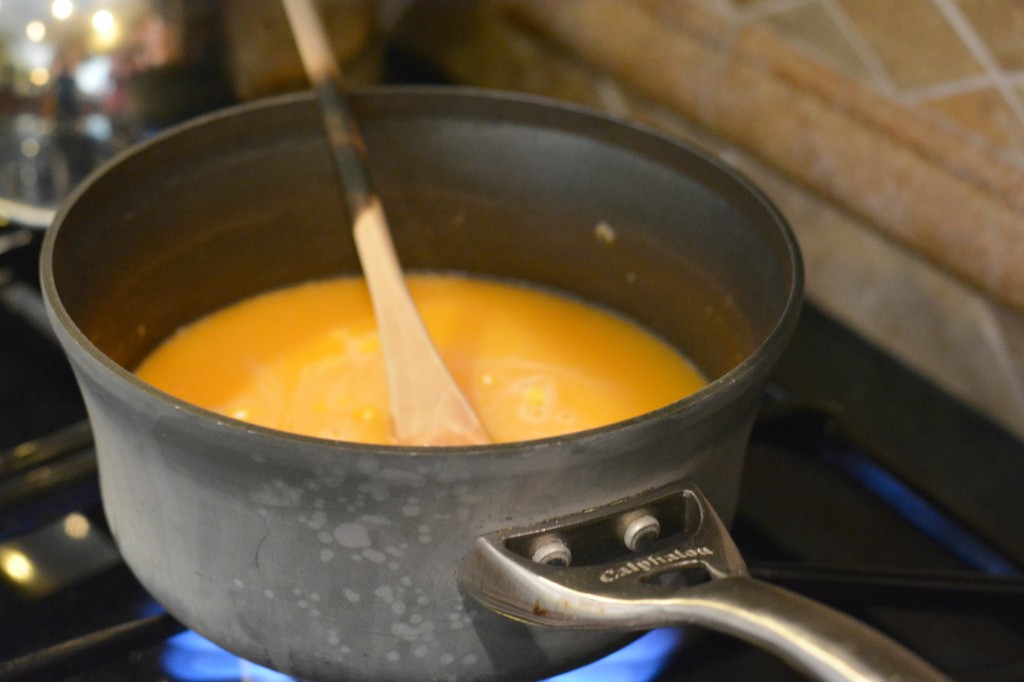 3. Cut up 4 Halos Mandarins into 1/4 inch pieces. Peel the  other 4 Halos Mandarins into vertical slices.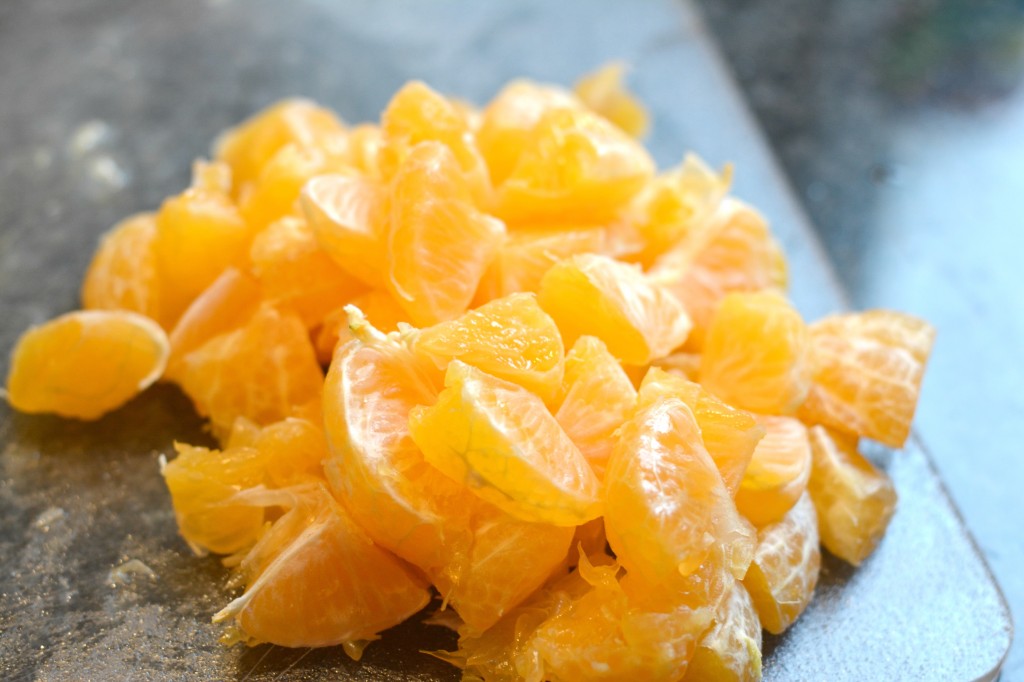 4.  Pour mixture into a bowl and fold in cool whip, 1/4 inch Mandarin pieces, and pineapple tidbits. Stir well and pour into pie crust.
5. Chill in refrigerator for 30 minutes and then decorate with the Halos Mandarin Slices. Enjoy!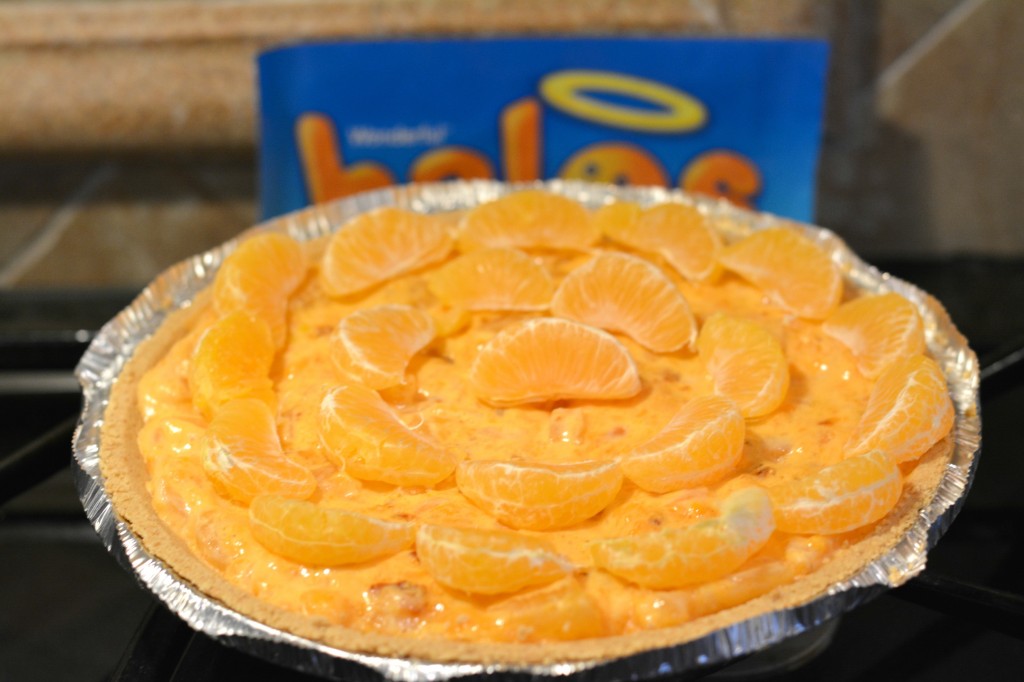 This is an easy and delicious desert to make for your whole family! I can assure you that everyone will love it and it makes a very healthy alternative to some of the more "calorie-laden" deserts this holiday season! If you are looking for that special treat, make sure you buy Halos Mandarins today!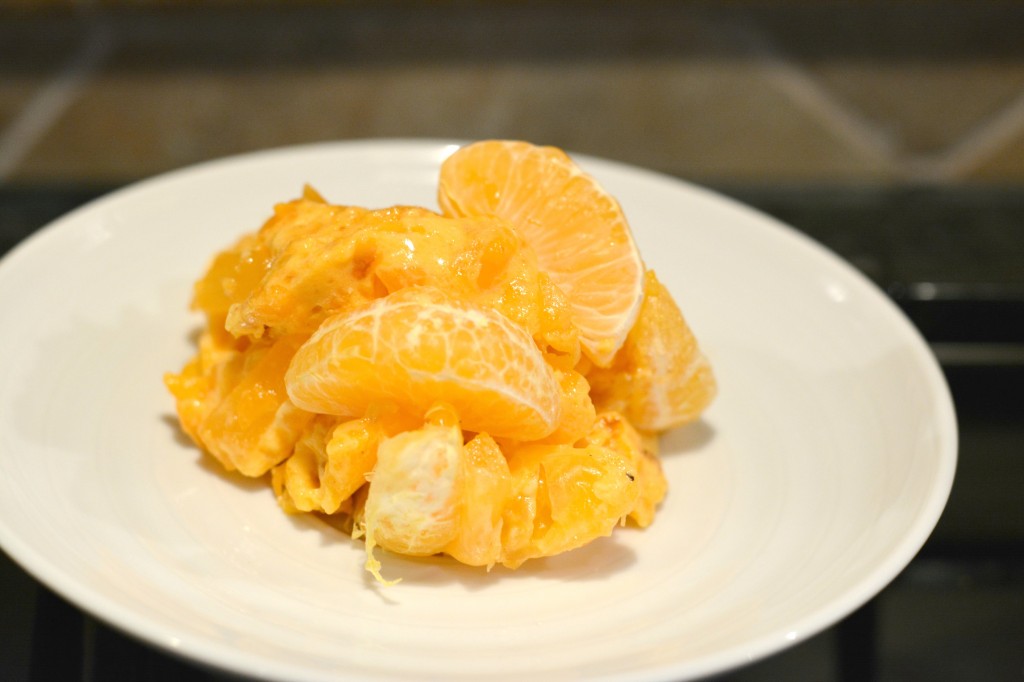 Fruit is fun! Get your family excited about fresh foods with sweet, healthy reminders all year long and activities they'll love. Check out the FREE
HalosFun kids' app
on Android or iPhone for more ways to get them cheering about pure goodness. You can learn more about Wonderful Halos on
Facebook
,
Twitter
or
HalosFun
.