Hayley turned 5 this past October and for her big birthday, I told her she can get her first official American Girl. She previously had the itty bitty twins but I told her when she turned 5, she could then get her first full sized American Girl. It was a truly fantastic experience in October, when we went to their Boston flagship store, and had tea with her new American Girl. She decided to buy the girl who looked like her, and she was forever grateful to myself and my husband, who bought it for her. She absolutely cherishes her first American Girl.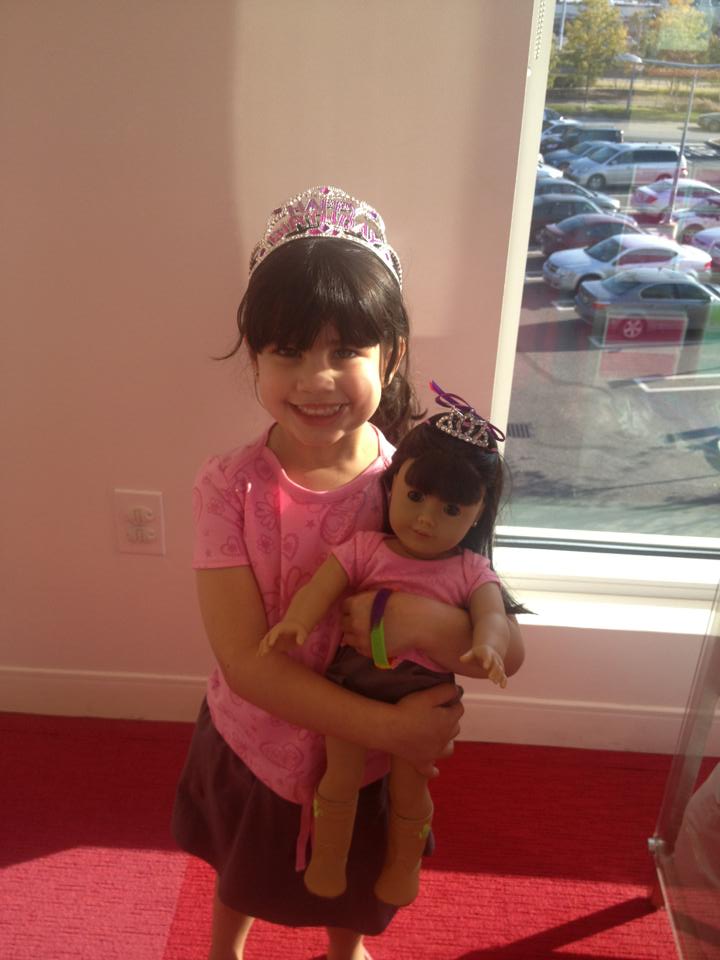 Well, imagine her surprise when we received in the mail Saige. I remember giving it to her the first night of Chanukah and the screams that was emitted from her room were amazing! She was so stinkin' excited! It was so cute to see! She knew about Saige because she saw her in the American Girl movie and her friend owned the book, that they read all the time on their playdates.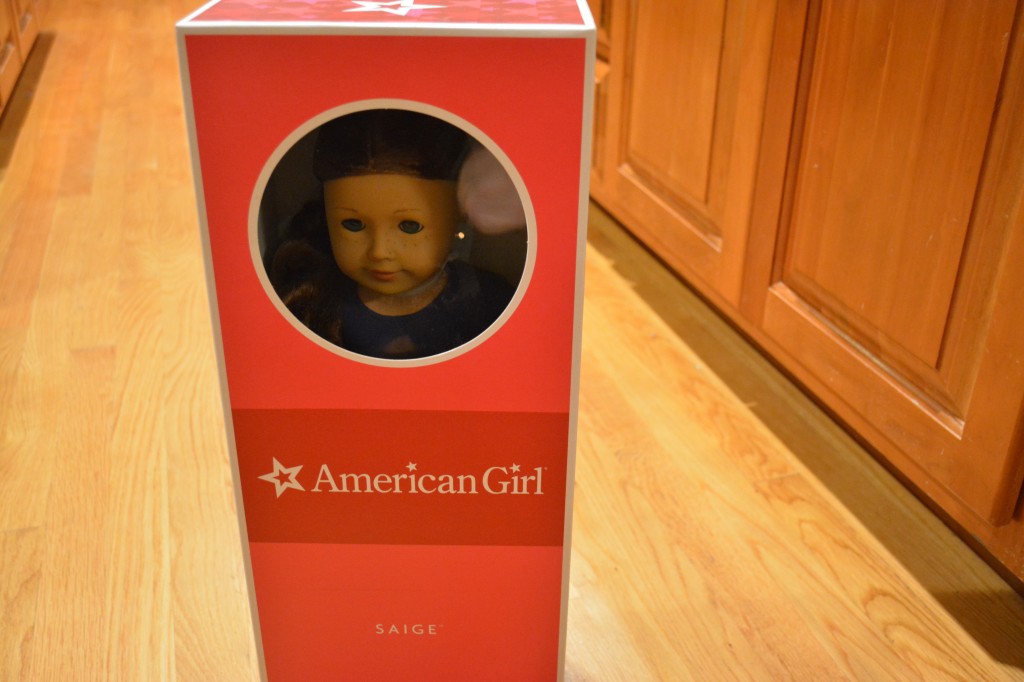 Saige also happens to be the 2013 American Girl of the year. My daughter was so excited to receive Saige because Saige loves horses, as much as Hayley does. Saige comes with an indigo knit dress with cropped sleeves and tall leather-look boots with wrap straps.  Saige's hair comes already in a braid upon arrival, and it is very easy to brush and take care of. I recommend getting a metal brush for all your American Girl dolls, to prevent detangling. She also comes with her ears already pierced and the Saige book, that Hayley loves. The book tells an engaging story of passion and friendship.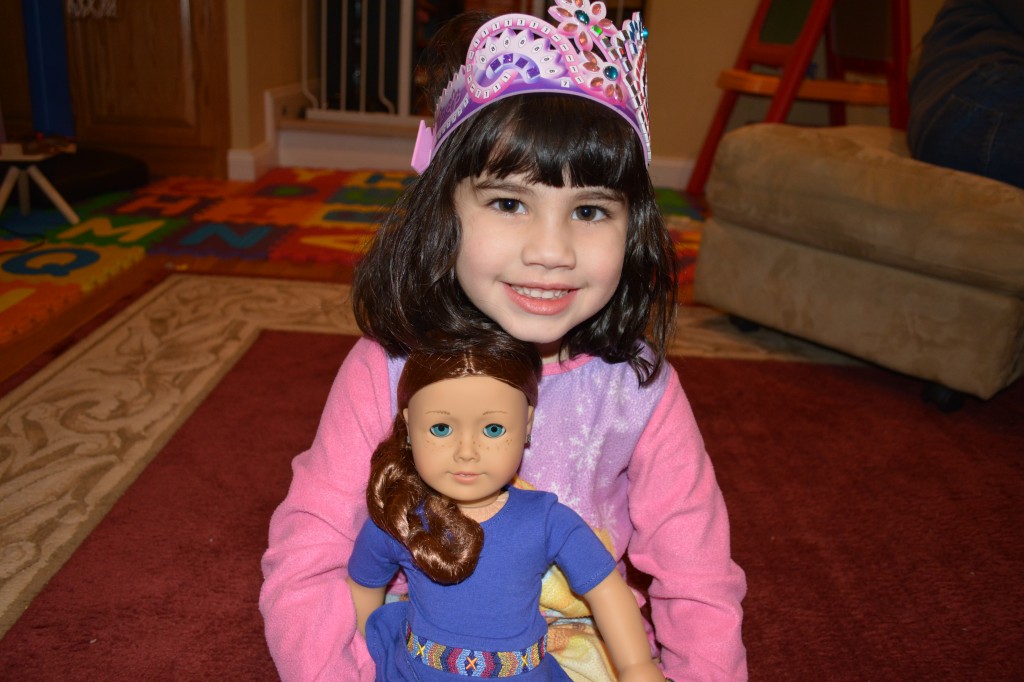 Saige is absolutely gorgeous but most of all, full of energy. She has long flowing brown hair with beautiful turquoise eyes, that radiates beauty inside and out. For a 5 year old to take such good care of her Saige doll, is a testament of how important Saige is to Hayley. Each night, she sleeps with Saige right next to her, and in the morning when Hayls brushes her teeth, Saige accompanies her. They have a real bond. Having a good doll, makes Hayley take care of "something" other than herself. She treats Saige as a part of our family. Saige even has been known to come to our local restaurants. She has become a town regular.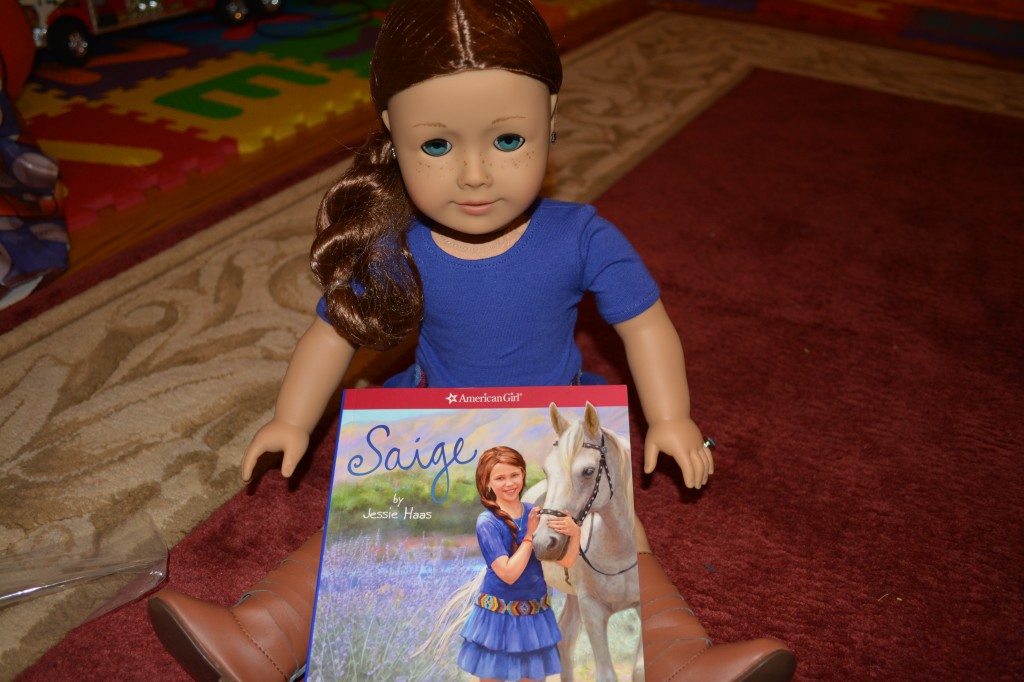 Since Saige is the doll of the year, you must place your order now! The holiday season is upon us and I can assure you that your child will LOVE having the Saige American Girl doll. For more information on Saige and all the American Girls, be sure to check them out on their website, Facebook, and Twitter.
*We received the Saige doll for review. All my opinions are my own and not swayed by outside sources.*