Last weekend, we had the pleasure to visit the DoubleTree Hotel in Tarrytown, NY. We wanted to make a small weekend getaway to see Tarrytown and the surrounding NYC area. We packed up the kids on Friday and arrived at the Doubletree, Tarrytown around 930 pm.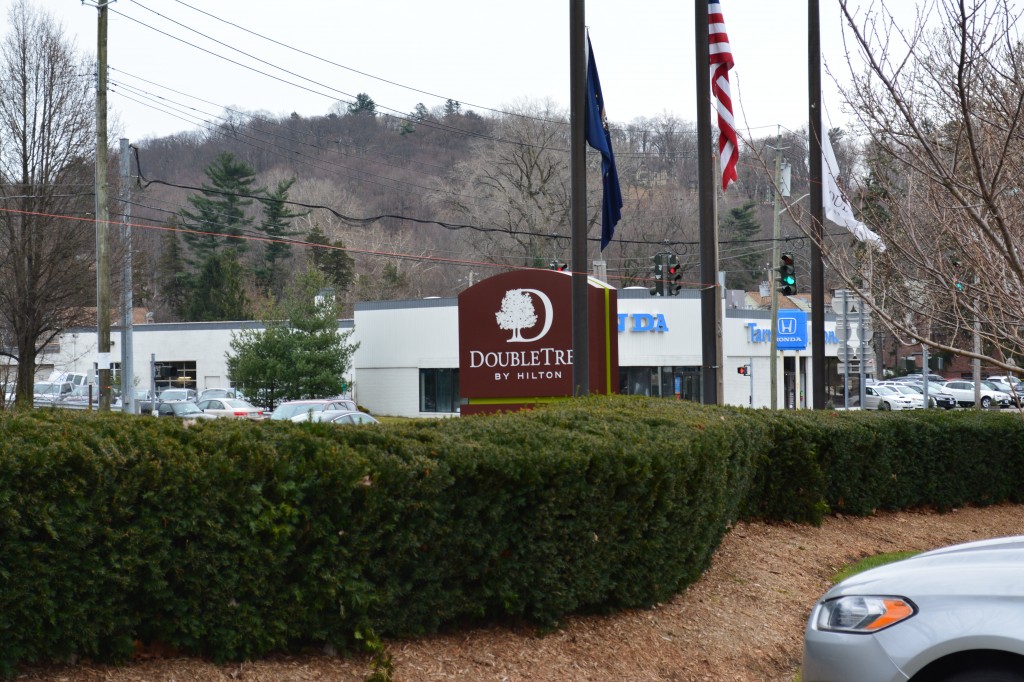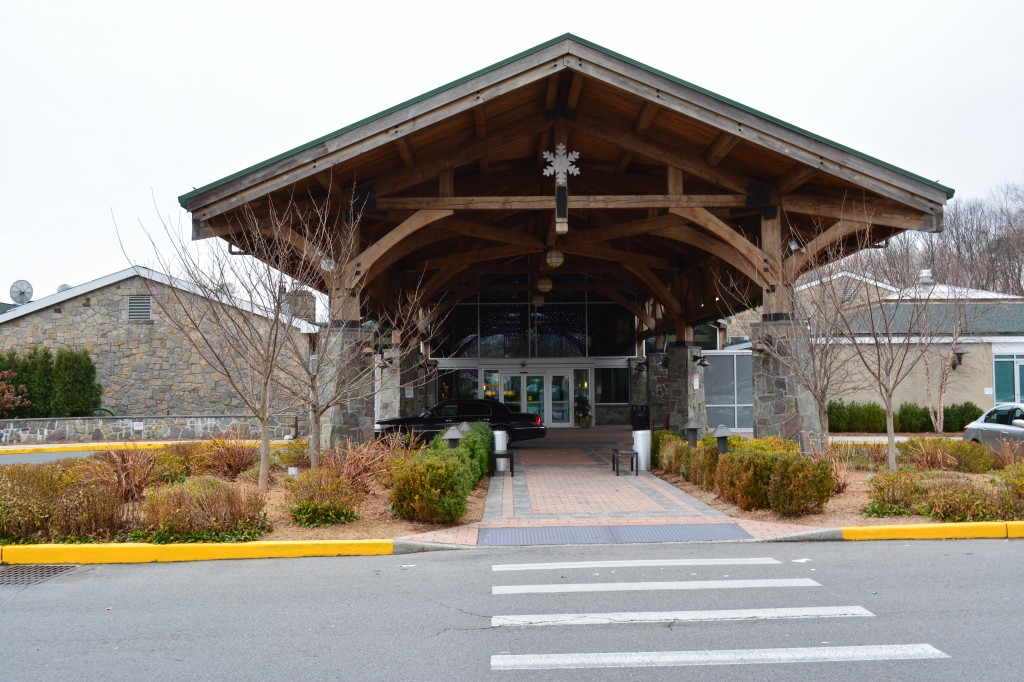 My very first impression of the DoubleTree, Tarrytown was how unbelievably gorgeous it was! Everything was decorated from head to toe for the holidays and the Christmas Tree, as well as the menorah, was front and center. It was so festive that my kids even commented how beautiful it was. Even without the decorations set up, I could tell that the DoubleTree, Tarrytown hotel is truly gorgeous. Everywhere from the lobby area with a great deal of sitting room to the piano centered in the front of the lobby, was properly placed and visually pleasing.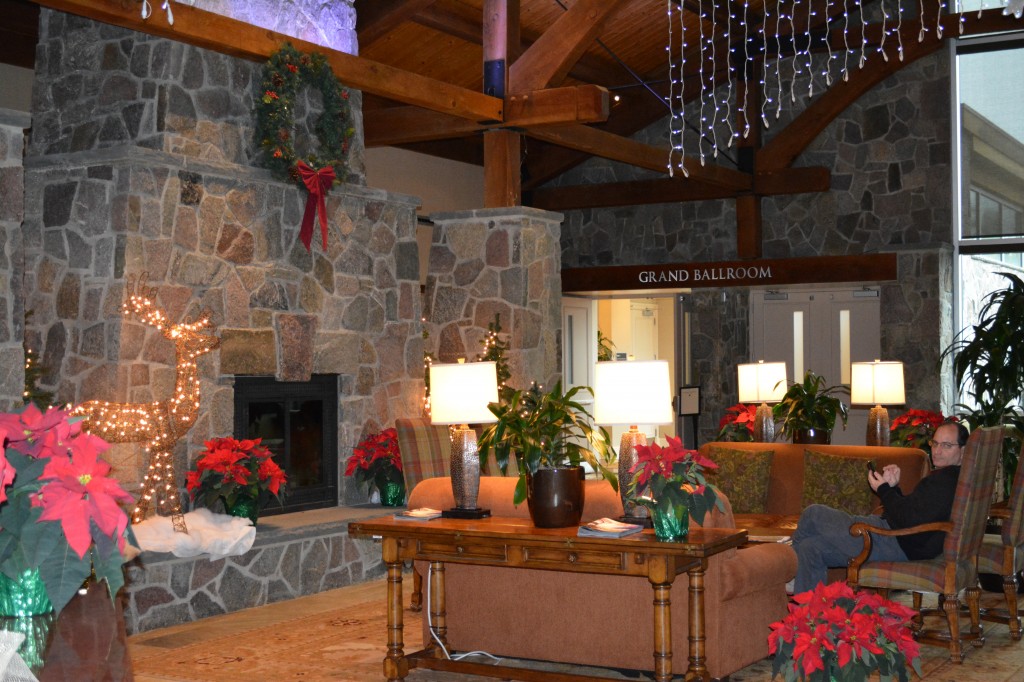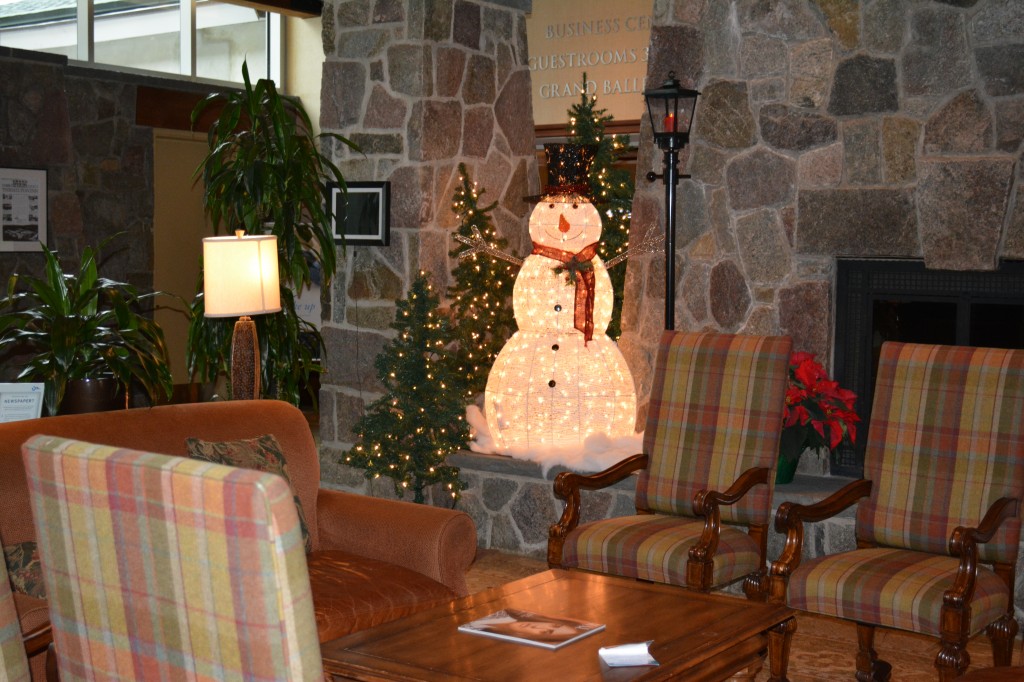 Next, was checking in, which was so seamless. Even with our late arrival, they had the warm chocolate chip cookies (which the DoubleTree is known for), available from the front desk attendee. Since Zane has a severe peanut allergy, they had a shelve of alternatives for him to choose from. I had two very happy kids. The attendees were so gracious and in no time at all, had us two adjoining rooms on the second floor of the hotel.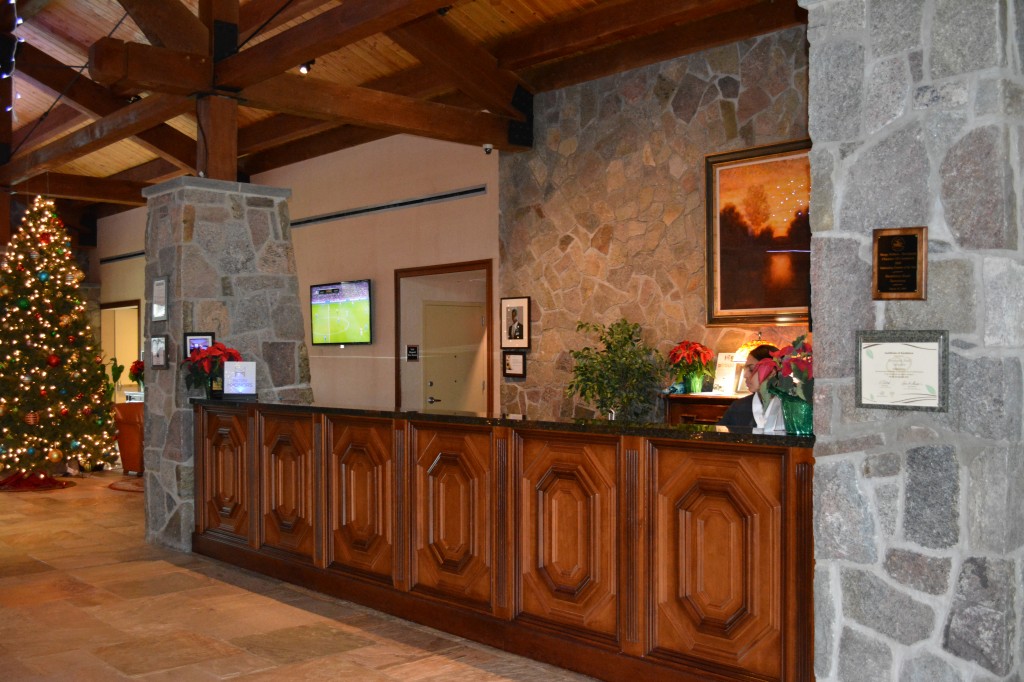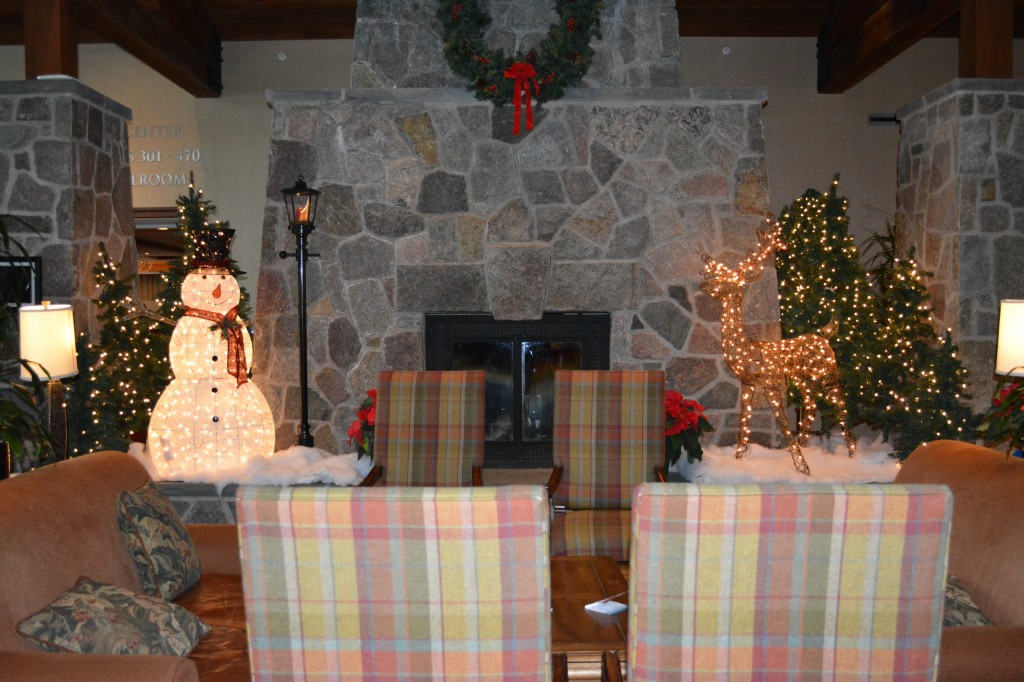 Once we got to our rooms, I was extremely pleased. Just as we requested, we had two adjoining rooms with a regular sized crib (that we also requested) in one of the rooms. Each room had a king size bed, which was plenty or room to either sleep two adults, and perhaps a little one, that happened to crawl into bed with us. While we are on the topic of the bed, it was definitely the most comfortable bed I have slept on! They are known for the comfortable Signature Doubletree Sweet Dreams® Bedding! Will definitely put you into dreamland…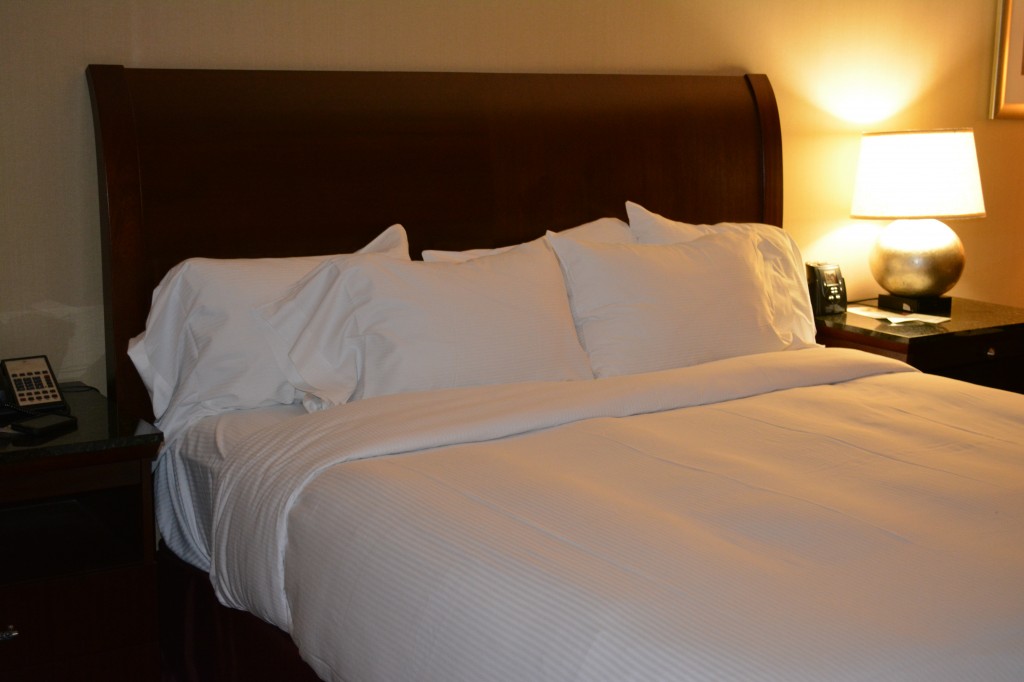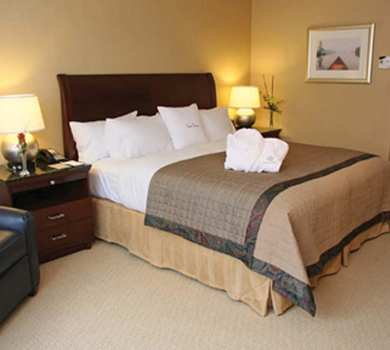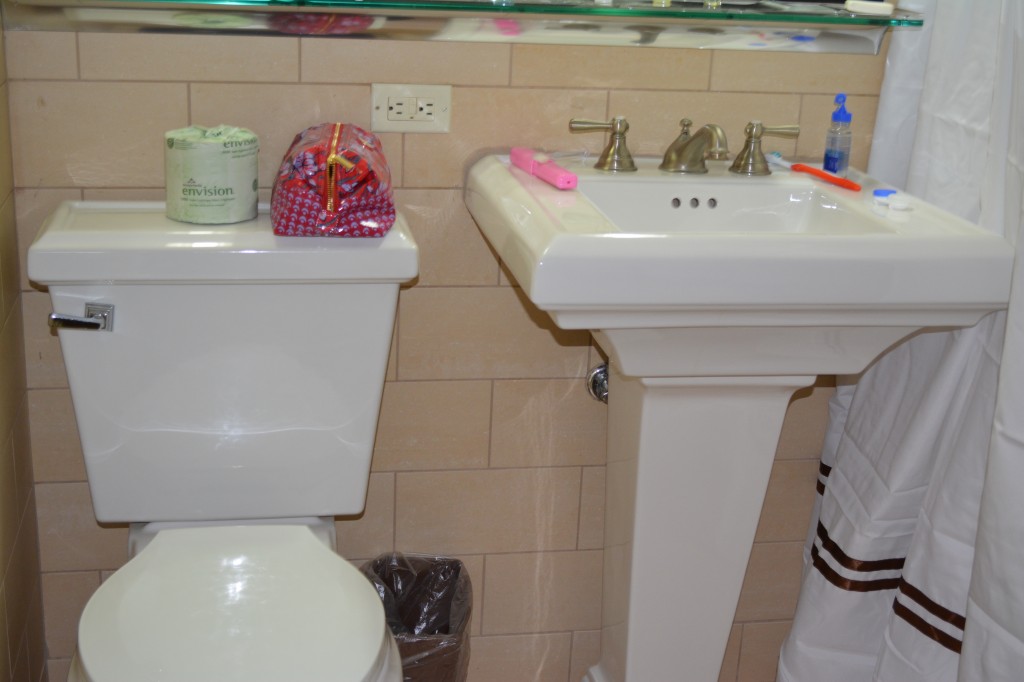 All of the DoubleTree Tarrytown, New York rooms were distinctly designed by the McClusky Design Group out of New York City. They have a wide assortment of useful amenities including high-speed wired and wireless internet access for $4.95 24 hour access, complimentary coffee,  flat screen television, 2 dual line telephones with speakers, coffee maker, hairdryer, iron and ironing board. They also have all of the essential extras such as soaps, mouthwash, shampoo, etc. available in every bathroom. If you are looking for a bigger option, perhaps a suite, the DoubleTree Tarrytown has that as well! Some of the rooms including ours, overlooked the beautiful courtyard and made for a great view. They also have other rooms with balconies for some great afternoon reading and relaxing time. After all, you are on vacation!
The next morning, after a great night sleep, we decided to head into Manhattan to see all the holiday festivals including The Christmas Tree and the popular Time Square Toys' R Us. The Doubletree Tarrytown is so convenient since it is only 15 minutes west of Westchester Airport (HPN), 25 minutes north of New York City and LaGuardia Airport (LGA), and 35 minutes north of Kennedy International Airport (JFK). We had a car to travel into the city, but the front desk recommended we take Metro North train, which was about a 5 minute ride from the hotel. This by far was the best option, since we did not need to worry about parking in the city. The train into Grand Central Station took about 45 minutes and it was a great scenic route which my kids and I enjoyed.
We returned later that night via train, and enjoyed another wonderful night sleep. While we did not get to eat in their very popular Bistro Z, I saw that it was hopping all weekend long. People were constantly there to eat breakfast, lunch, and dinner! It was always full, which is a testament to a great place to eat. They also have a lounge for a peaceful nightly drink.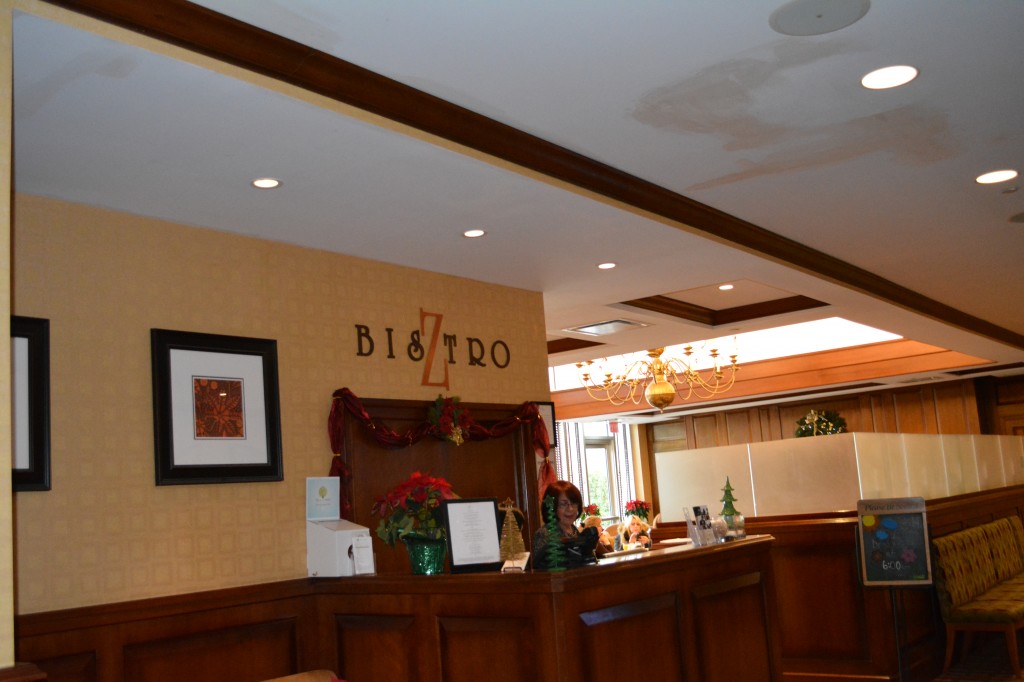 Along with all the wonderful features of the DoubleTree Tarrytown, NY, they also have a gym,  hotel business center, express mail, and complimentary printing service. Oh, and we forgot our bathing suits, but they have a great heated pool!
The DoubleTree Tarrytown hotel received the 2013 TripAdvisor Certificate of Excellence Award. This honor is awarded to establishments that achieve outstanding traveler reviews on TripAdvisor, the world's largest travel site. The DoubleTree staff is there to make sure you have the most wonderful hotel experience at their property.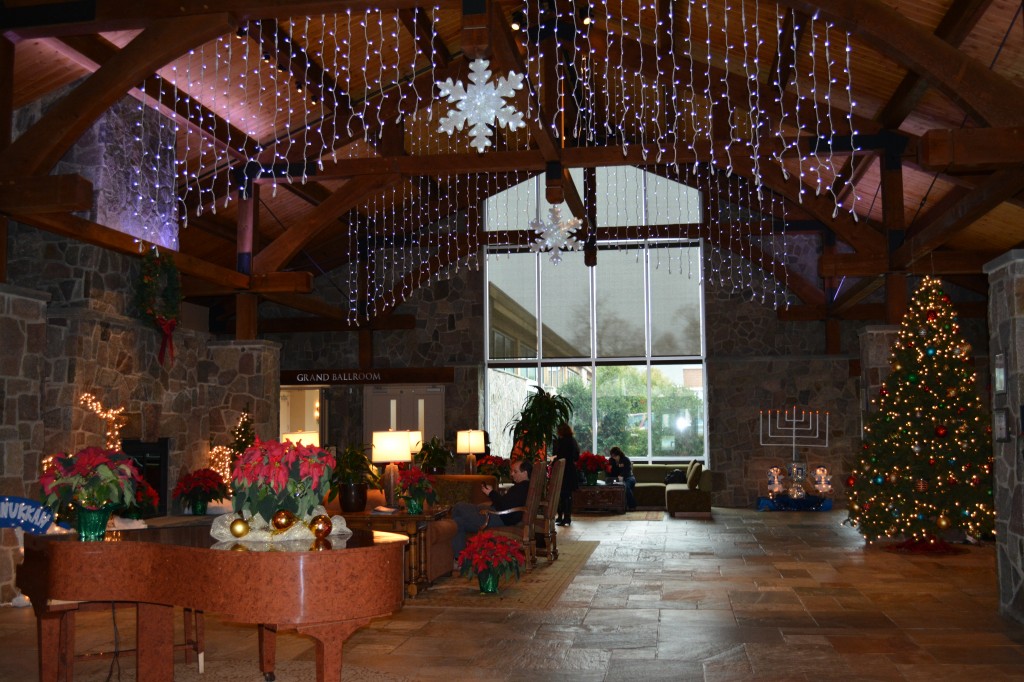 I could go on and on about what a truly phenomenal experience we had. It is a great hotel to book your next function, take a family vacation, or just enjoy some relaxing solo time. For more information about the DoubleTree Tarrytown, visit their website today! Take that great vacation today at the DoubleTree Tarrytown!
*I received 2 complimentary rooms for 2 nights at the hotel for review purposes. All my opinions are my own and not swayed by outside sources.*