This morning I watched my parents pack up their car, and the kids waved goodbye to their grandparents after their fun holiday visit. My disheveled house from the past week of guests and festivities greeted me as I came inside. This is one of those moments I was grateful for Sprout TV, which at times like this, is my savior! It allows me to get things done while I know it's showing trusted favorites like Sesame Street and Barney, or some cute Sprout Original such as The Sunny Side Up Show or The Good Night Show.
Still looking forward to New Years Eve, and getting ready to prepare for that next celebration, I took just one short moment to sit down and reflect on the craziness of this past month. In our house we not only celebrate Christmas, but Chanukah as well, so this holiday frenzy began for me just before Thanksgiving and has not slowed down since. As a mom I think the holidays are extra stressful, between the crowds, the expectations, and the constant intake of extra sweets.
Lots of memories are made during this time of year, and it has been fun, but I'll admit, it can be a stressful kind of fun.  I know when so much is happening there is the risk of not savoring the special time with the kids in the moment.  These are what Sprout refers to as Holiday MOMents, and I make a point to take time for a few along the way.
My favorite MOMent this season was during the beautiful snow we had in the midst of the holidays. The kids and I were so excited. I dropped all of my shopping/wrapping/baking activities and we ran outside to play.  It felt so good to let loose with the kids in the snow and enjoy the family time, letting go of all of that holiday stress. The snow melted before Christmas, so we were just so happy to have taken the opportunity to play in it while it was here. Our holiday snowman got to visit at least for a short while before he melted away.
As my photos from my parents visit started to be downloaded onto my computer, I caught glimpses of other MOMents we captured these past few weeks. Lighting the candles with the kids, snuggled on the couch with my son watching a movie, and helping their dad decorate the tree. The season is flying by and time is melting away as fast as the snow did, but as a mom I know these MOMents are the memories that last forever. Enjoy them!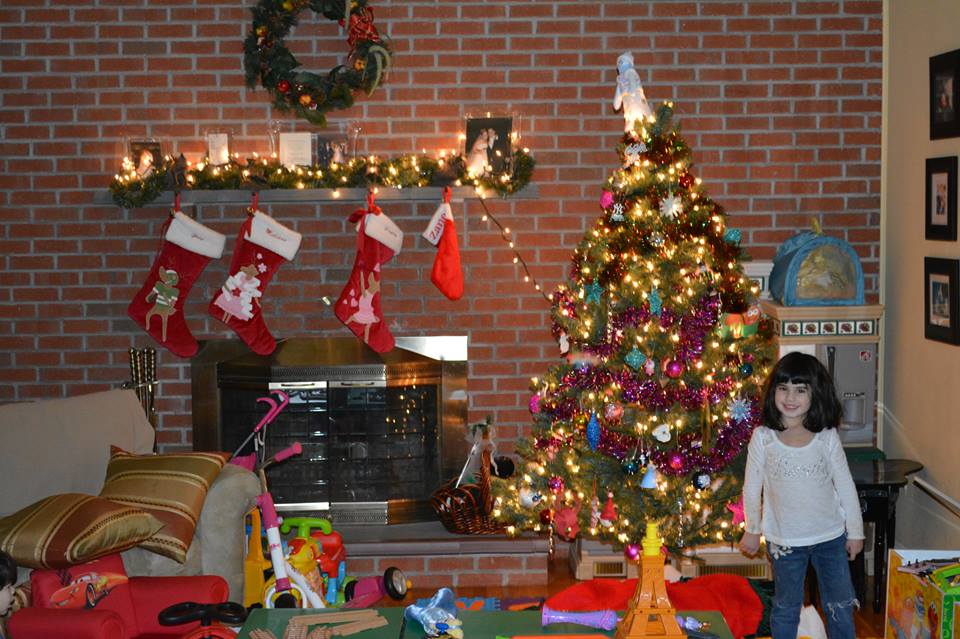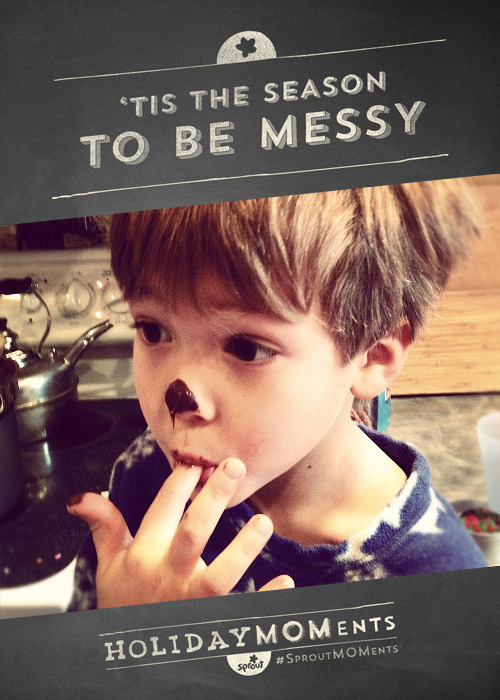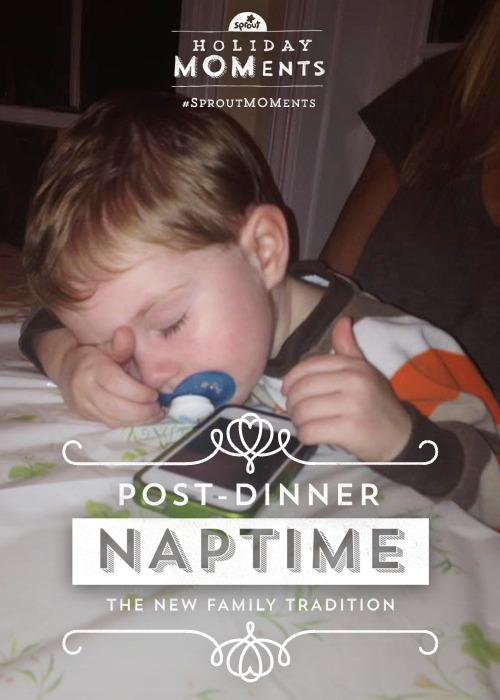 I was selected for this opportunity as a member of Clever Girls Collective and the content and opinions expressed here are all my own.