*This is a sponsored post and giveaway. All my opinions are my own and not swayed by outside sources.*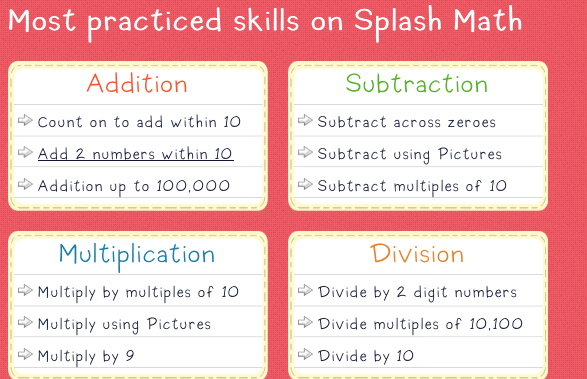 With Hayley being in school this year, I am always looking for ways to better her education. While I am still learning about Common Core and the benefits, I am a huge advocate of finding apps that help teach my kids about learning subjects such as math. I was a math minor, my mom was a Calculus teacher, and my dad was a CPA, so math is an integral part of teaching/learning in my household. Now StudyPad has launched a series of Splash Math apps, designed for kids in school K-5, that are aligned with the Common Core standards.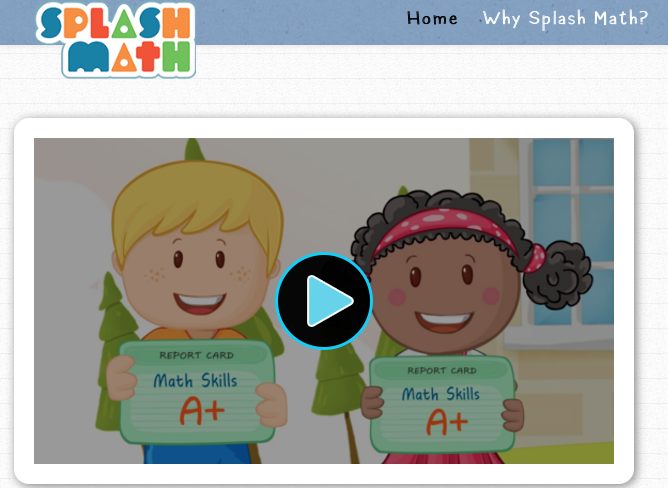 *Their apps are used by more than 4 Million kids, mostly homeschoolers on iPads and iPods. In our effort to reach beyond homes with iPads, they have launched http://www.splashmath.com which brings the same fun math practice with interactive questions on iPads to the personal computer. 
SplashMath.com provides access to Grades 1-5 Common Core aligned math content through monthly ($10) and yearly subscription ($79). *
We had the chance to view this app on our iPad and Hayley absolutely loved it! It features a collection of fun and interactive math problems, presented in an innovative way. The way it is set up, is various questions are asked in a visual way. For example, one question is asking kids to count the amount of dice in the picture. However, rather than traditionally counting them, they ask the kids to count by 5. All of the questions are presented in a fun and fresh way.
The app reinforces math concepts with self-paced and adaptive practice anytime, anywhere (works on iPad, laptops and desktops). We use this app mostly on the iPad but it is nice, that we could use it on most technological devices. While Hayley is just beginning her studies, she is loving the subject of the math that is presented in the Splash Math series.
Be one of the 4 million to use Splash Math to help improve your children math skills. Let's get that math grade to be an A+ this quarter!  The skills will help with addition, subtraction, multiplication, and division.
Download the free app on iTunes today and get your child started on a life of learning!  It is good for a 7 day trial and if you like it (which I am sure you will), you can get a  One month enrollment: $9.99 and a One year enrollment: $79.99.
Some additional information about the app include:
+ Self paced math practice program
+ Explanation for wrong answers
+ Scratchpad for rough work
+ Virtual rewards and games
+ Monitor progress with real-time progress dashboard
+ Progress synced across multiple iPads, desktops and laptops.
+ HD graphics and sound effects to give an amazing game play experience.
 Giveaway: One winner will win a 1 year subscription to Splash Math which is valued at $79. This giveaway is run via rafflecopter so read more to see the actual giveaway. The only mandatory entry is to tell me what about the app you like the best in the comment section proceeding the post. While the other entries are optional, I highly suggest filling them out to increase your chances of winning. US only. Good luck!