*We attended a screening of this movie. All my thought are my own and not swayed by outside sources.*
I will be honest and say that I was not sure what to expect when I saw this movie. I generally am not a huge fan of time travel, however, I have seen quite a few movies on the topic in the past. I went in really knowing not much about it but in the end, I have to say that this movie was INCREDIBLE! Words do not describe just how good it is! When I got out the movie I instantly went to the About Time Facebook Page, and all the reviews of this movie were stellar. If you are not sure about what movie to see, then without a doubt, About Time is the movie for you! You will laugh..You will cry..You will laugh so hard you will cry! The movie has it all and more!
About the movie: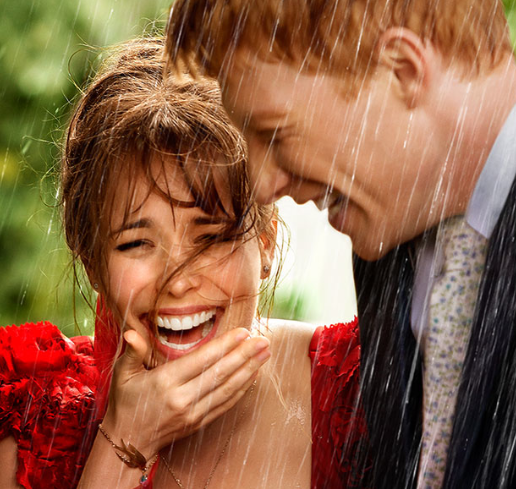 About Time is from the creator of Love Actually, Notting Hill, and Four Weddings and a Funeral.

THE STORY
For more than three decades, filmmaker Richard Curtis (Love Actually, Notting Hill, Four Weddings and a Funeral) has crafted his signature voice in the world of movies and television, giving audiences unforgettable characters who have alternately allowed us to laugh at our ever-so-human foibles and to share a tear at the extraordinary journeys that accompany our ordinary lives.
Now, with About Time, Curtis gives us his most personal film to date.
At the age of 21, Tim Lake (Domhnall Gleeson) discovers he can travel in time…
The night after another unsatisfactory New Year party, Tim's father (Bill Nighy) tells his son that the men in his family have always had the ability to travel through time. Tim can't change history, but he can change what happens and has happened in his own life—so he decides to make his world a better place…by getting a girlfriend. Sadly, that turns out not to be as easy as you might think.
Moving from the Cornwall coast to London to train as a lawyer, Tim finally meets the beautiful but insecure Mary (Rachel McAdams). They fall in love, then an unfortunate time-travel incident means he's never met her at all. So they meet for the first time again—and again—but finally, after a lot of cunning time traveling, he wins her heart.
Tim then uses his power to create the perfect romantic proposal, to save his wedding from the worst best-man speeches and to save his best friend from professional disaster. But as his unusual life progresses, Tim finds out that his unique gift can't save him from the sorrows and ups and downs that affect all families, everywhere. There are great limits to what time travel can achieve, and it can be dangerous, too.
About Time is a comedy about love and time travel, which discovers that, in the end, making the most of life may not need time travel at all.
All this information was taken from the About Time Movie Website.
This is an absolutely beautiful written, and directed movie from beginning to end. Domhnall Gleeson and Rachel McAdams shine in this telling tell of going back in time, to see just how life can change in the blink of an eye. It is a love story but overall, it is really so much more than that. It is beautifully executed and led me to ponder the question of how life can really change with the passing of time and deliverance of different paths. This movie is for all to see and do not be afraid to take your husband, as it is not your typical "chick-flick" at all!
Check out the trailer to learn more and I hope to see you at About Time this fall season. Enjoy!