This month, we had the chance to review a total of 7 amazing DVDs from Liongate! Hayley and Zane are huge Thomas and Barney fans, so these DVDs were a welcome addition to our DVD library! Be sure to check them out today and add them to your DVD collection for your children.
1. Thomas & Friends- Santa's Little Helper: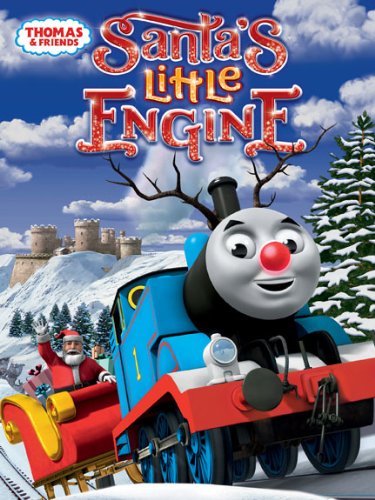 Thomas and his engine friends light up the track for a festive celebration in the all-new holiday released Thomas & Friends: Santa's Little Engine now available on DVD! It features five frosty and fun-filled episodes and is available for the retail price of $14.98. Join Thomas, Percy, Gordon, and all the other steam engines as they learn the true meaning of the holiday season.
Ho Ho Ho! Thomas is full steam ahead as a Really Useful Reindeer, saving the day to guiding Santa's sleigh straight to the Sodor Christmas celebration! When snowfall transforms the island of Sodor into a winter wonderland, Thomas discovers that being safe is the best route to holiday fun. Percy makes ever's Christmas wishes come true and Gordon discovers his friends' special skills are the gifts that keep on giving, all year long! Thomas delivers the true spirit of the season as Santa's Little Engine!
This is a truly adorable Christmas movie and both of my kids really loved it!
Episodes include: – Santa's Little Engine -No Snow For Thomas -Frozen Turntable -The Missing Christmas Decorations -Snow Tracks
DVD Special Features include: -Sir Topham Hatt's Frosty Friend Game -Guess Who? Puzzles
2. Barney 3- Movie Pack:
It's a night of epic proportions filled with imagination, caring, learning, singing, and dancing in Barney's 3 Movie Pack! This super-dee-duper collection of three feature length movies will fill the hearts of young ones as they enter the land to make believe, have fun, making music, and celebrating the biggest event of the year! It is available for the low price of $19.98.
The 3 DVD Movie Pack includes:
1. Barney: The Land of Make Believe- Join the adventure with Barney, BJ, and Baby Bop as they discover anything can happen in The Land of Make Believe!
2. Barney: Let's Make Music- It's time for a musical adventure at Barney's Fantasy Fair!
3. Barney: Night Before Christmas- The Movie- It's a memorable Christmas Eve as Barney, BJ and Baby Bop take their friends on a musical journey to the North Pole and bring them face to face with Santa Claus!
All these wonderful DVDs feature special Bonus features to excite the little ones! It truly is a fantastic price for three wonderful movies! It will get any Barney fan in the mood for the holidays!
3. Thomas and Friends- 3 Movie Pack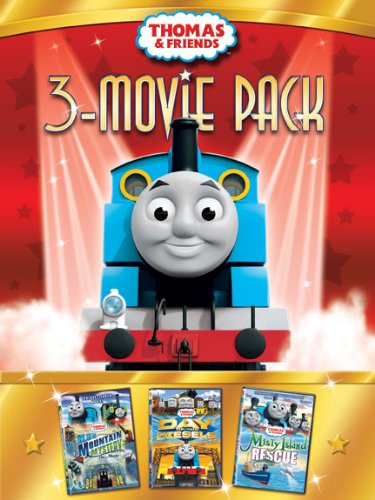 Start your engines for the most action packed movie night of the year! This DVD is filled with rip-roaring adventures, mysteries to be solved, heroic rescues, and new discoveries.
The 3 DVD pack includes:
1. Thomas & Friends: Blue Mountain Mystery-The Movie 2. Thomas & Friends- Day of the Diesels  3. Thomas & Friends: Misty Island  Rescue!
If you have a Thomas fan, this movie is for you!!
Giveaway: One winner will receive all three DVDs. For this giveaway, simply tell me which of three DVDs your kids are most excited to win in the comment section proceeding the post. For an additional +2 entry, tweet about this giveaway mentioning Thomas/Barney DVDs and @dentistmel. Ends 11-20. Winner chosen by random.org and has 24 hours to respond, before a new winner is chosen. Good luck! Please note that if titles are not available, alternatives will be substituted based on availability.