*I received P &G products and a mailer for review. All my opinions are my own and not swayed by outside sources.*
I can't even begin to tell you how busy my days are!  I go to work, take care of the kids, blog, ballet lessons, soccer, and more! I am sure you can all relate! As moms, we are always on the go! That is why the wonderful company, P&G, now has a a great P&G Always Back to School Mailer with all the essentials in one handy case. With carpool sessions, lessons, and meetings already in full swing, it's important to have the necessities to keep you calm, cool and collected when you are operating on a tight schedule.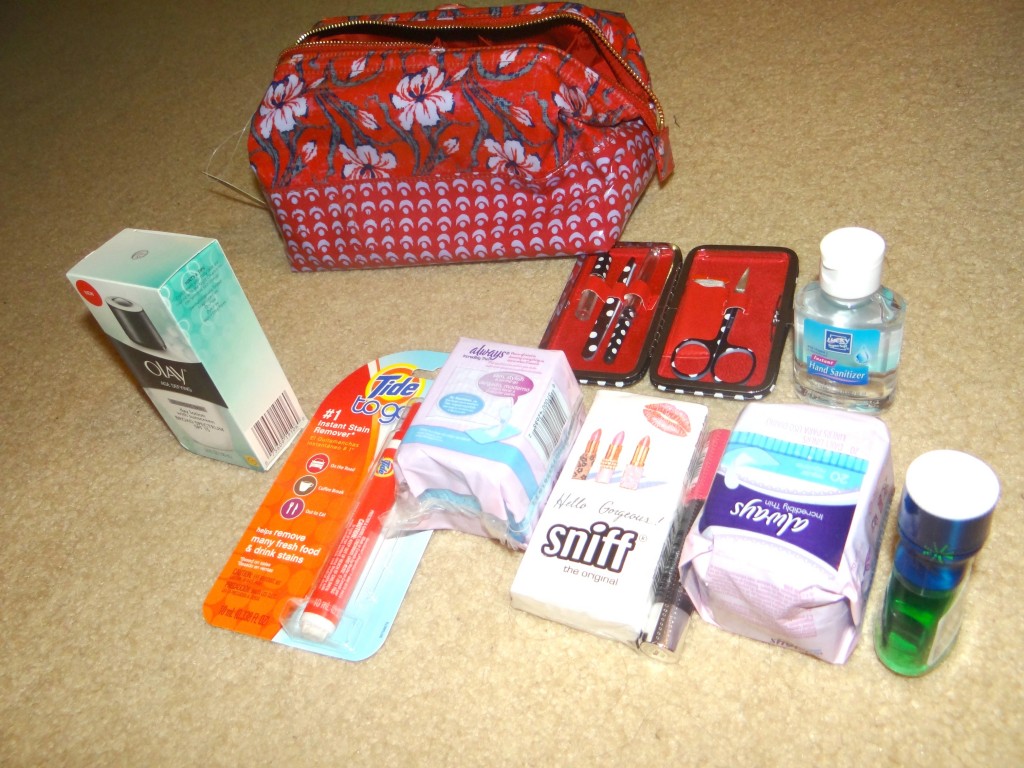 We received the P&G Always Back to School Mailer and it is so unbelievably convenient! Most days, I throw stuff in my pocketbook, just to miss some of the essentials. I then end up taking some time out of my already busy day, to buy more stuff, that I could have easily taken from my home in the first place. With the P &G  Mailer, I have it all now in one convenient case!
In my P &G mailer, I received Always Incredibly Thin Liners for the time of the month, which helps keep moms fresh and convenient during non-stop mom duty. These pads are small enough to throw in your bag, and easy to conceal! They are slim, stylish, and meant for on the go. They are completely seamless for comfort each day, during that time of the month.  I also received Olay Age Defying Day Lotion with Sunscreen, Hello Sniff tissues, Instant Hand Sanitizer, Tide to Go Stain Remover, Scope sample mouthwash, CoverGirl Lip Perfection, a tweezer/scissor carrying case, and more!  These awesome P&G products all came in an adorable Tory Burch makeup bag!
Be sure to check out the P & G Always Back to School Mailer today! You can also learn more about Always Incredibly Thin Liners by following them on Facebook and Twitter!