**I participated in a campaign on behalf of Mom Central Consulting for Welch's. I received product samples to facilitate my review, and a promotional item as a thank you for participating.**
Being a working mom of two small kids, I fully admit that I failed in the past on making sure I spent enough family time and savor all the memories before they get bigger. It took me all of a month about a year back to prioritize what is important to me and that to me, before anything else, is my family. I implemented many changes in my household including making sure we make family memories together around the dining room table, as well as having an hour of fun with just us!
My husband and I felt it was important to find the time to really play with our kids. This does not mean turning on the television and watching, but rather being physically active with them. We now have a family tradition of having an hour of play before our family dinner each and every night. This past summer, our outdoor tradition was simply pushing them on the swings, going for nature walks, or as of lately, playing in the leaves. Not only do the kids get to see how important family time is, but my husband and I get to just let loose and enjoy our happy family of four.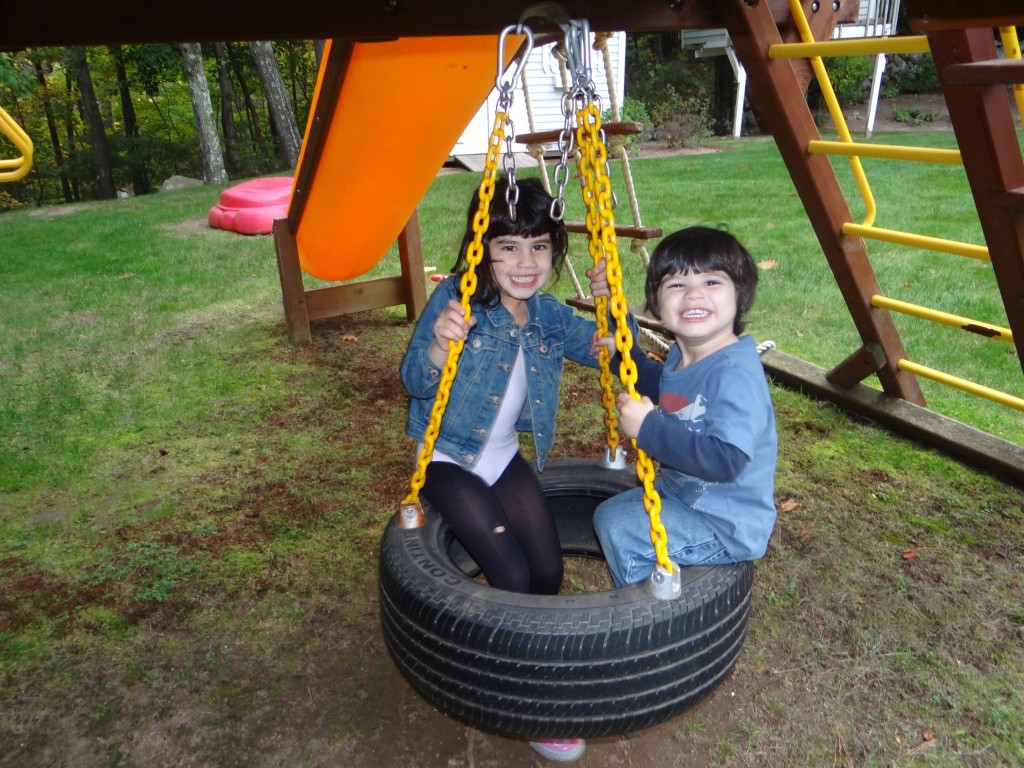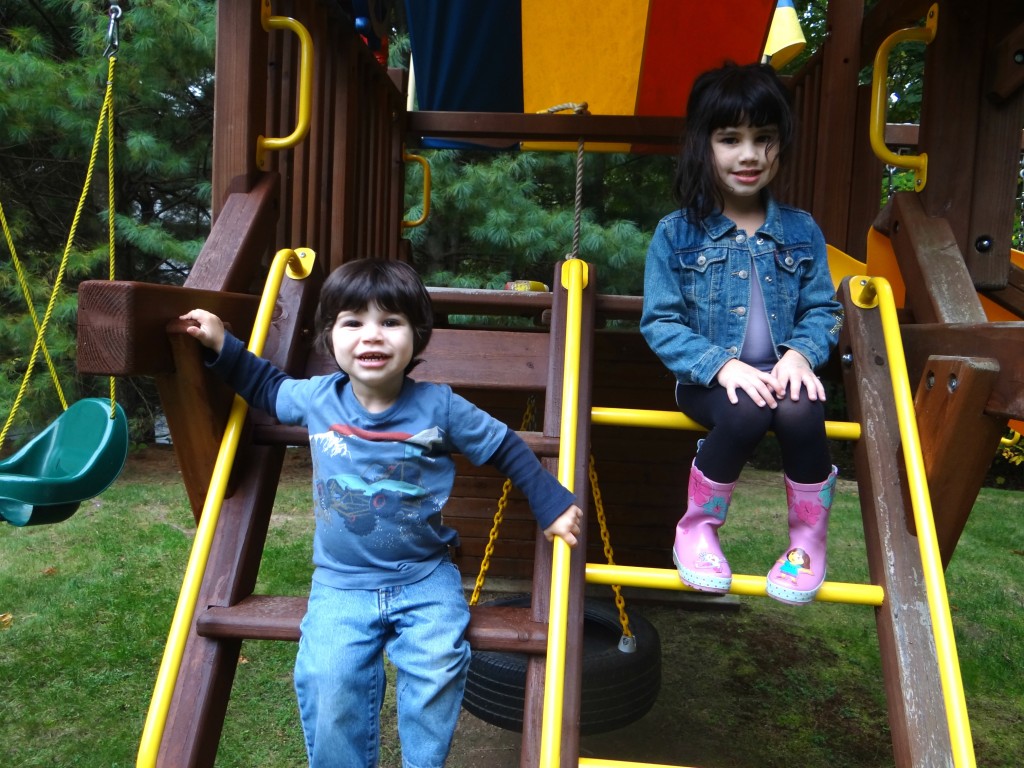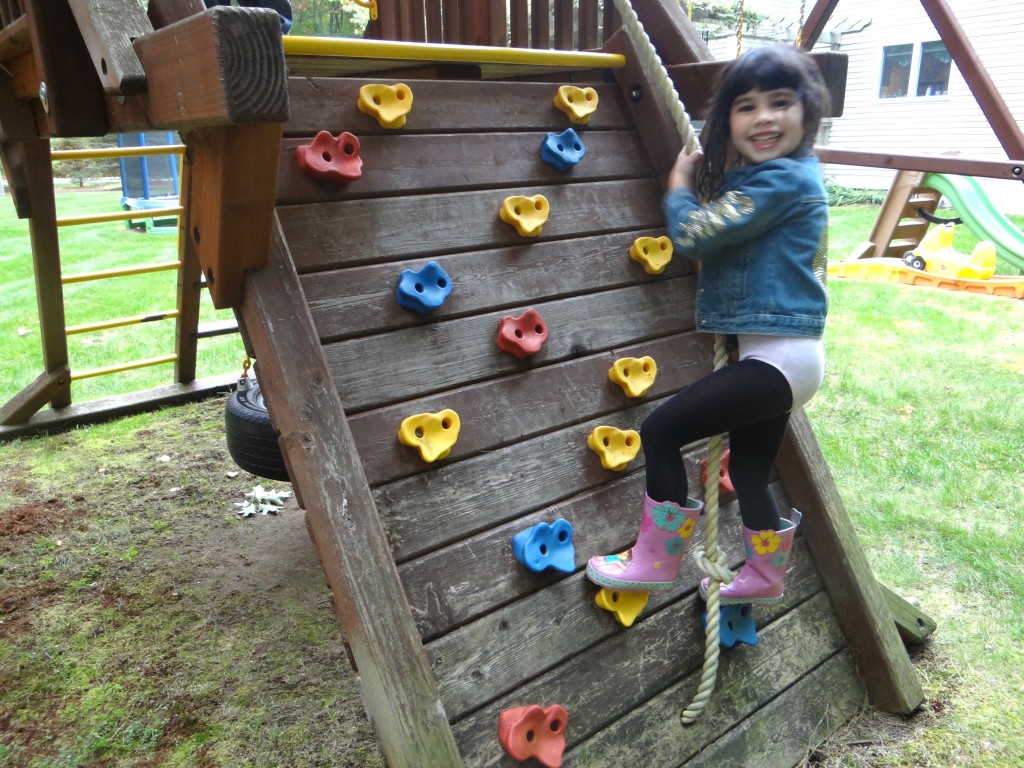 We also try to go on at least one family trip a year. Our last trip, where we created a lot of memories was visiting our old hometown of Boston. Hayley, Zane, my husband, and I went around our old stomping grounds and enjoyed all that Boston had to offer. This was one of my most favorite memories because we really go to show the kids where we met and some of the fun things we did before we had them. They got a kick out of our stories and we all had an unbelievable time!
I feel it is very important to create special memories while we can! We try to have family dinners each night and talk about our days. Even though Zane is 2.5, he loves hearing about his big sister adventures of the day, as much as my husband and I do! Family dinners are really truly special!
This is why I am very excited to tell you all about the Welch's "Share Your Moments" photo contest going on now. Just like me, Welch's believes in the magic that happens around the kitchen nightly. Welch's has been helping families enjoy these special moments every single night! They believe memories can happen quickly and it is important to capture them. The Welch's "Share Your Moments" contest is now going on until October 25, 2013. This contest allows you to upload a photo of your favorite family moment for a chance to win $5,000! How unbelievable is that! Please visit Sharewhatsgood.com to enter and share that special family moment.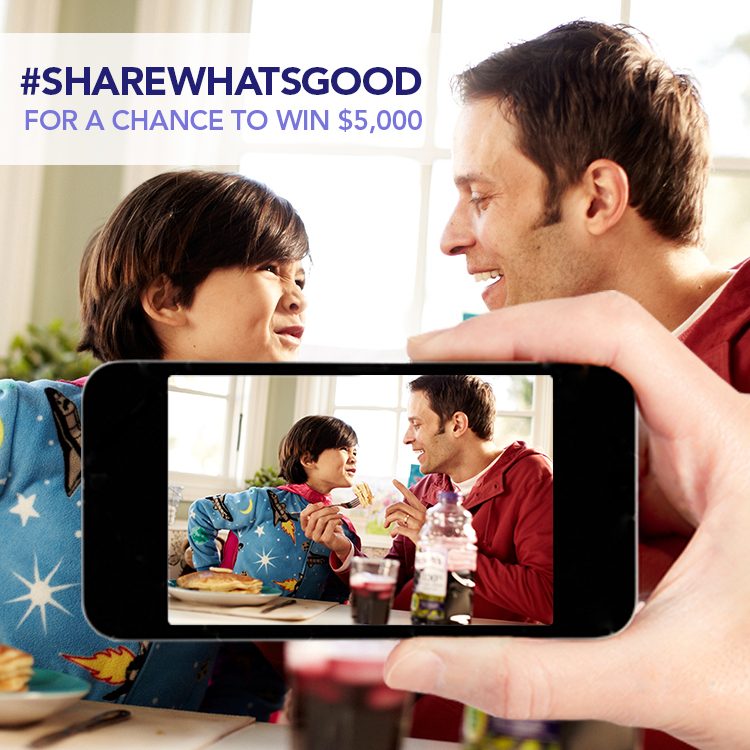 Be sure to visit Sharewhatsgood.com to find a variety of great content from fun family ideas to great recipes. You will be able to share photos of the special memories you can create and see how others are creating these memories, as well! Let's all share those special moments that happen each day with all our loved ones! Memories are made to last forever!
You can find more about the wonderful Welch's products on their Facebook, Twitter, and Instagram Page.