*This is a sponsored post for SheSpeaks/P&G. All my opinions are my own and not swayed by outside sources.*
I am 35. I have seen one of my best friend's mom and a colleague undergo treatments for Breast Cancer and beat it! It was an incredibly arduous journey they went on, but they fought breast cancer and came out on the winning side. This brings me to why I mentioned I am 35. I am almost at the age where I am going to be getting my yearly mammograms to make sure I am healthy. My mom at 35 went for a routine mammogram to find out she had a non- cancerous tumor. However, if she didn't make the appointment with the doctor, who knows where and how healthy she would be today! Early dedication is key in the fight against Breast Cancer!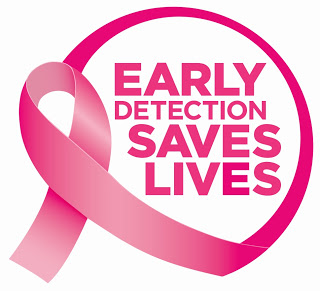 One in eight women will get breast cancer in her lifetime. That is a daunting statistic! That is equivalent to an inner circle of girlfriends or the women in an extended family. While breast cancer rates are lower among non-Caucasian women, death rates are higher among African American and Latina women. In fact, every hour and a half a Latina woman dies of breast cancer in the United States.  Shocking it is…But we need to do something about this!
This year, the P&G Breast Cancer Awareness Campaign has partnered with The National Breast Cancer Foundation (NBCF) to not only educate women, but also the men in their lives, about the importance of early detection. Ladies, you can help save lives by spreading the message that early detection is the best defense in the fight against breast cancer, and creating and following an early detection plan while encouraging others to do the same. Gentlemen, this October, decide when your "day of action" will be and encourage the women in your life to take action and create an early detection plan.  It could literally save your life!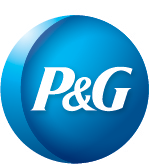 You can visit http://www.pgeveryday.com/bca to hear P&G employees' inspiring stories about moments made possible in their lives due to early detection and download the NBCF's Early Detection Plan App, available throughout the month of October.
*National Cancer Institute
About P&G's Contribution to the National Breast Cancer Foundation
The 2013 P&G Breast Cancer Awareness campaign will help save lives by making a $500,000 donation to The National Breast Cancer Foundation (NBCF). Since 2008, P&G has donated more than $2.1MM to the NBCF to help save lives through early detection awareness and education. More than 80 percent of all donations to the NBCF go to programs that benefit women.
You can visit and learn more about the #PGBestDefense Program by visiting here:
#PGBestDefense
www.pgeveryday.com/bca
Twitter: @PGeveryday
Facebook: www.facebook.com/pgeveryday
Win it: P&G is giving away an awesome prize pack valued at $50. This giveaway is run via rafflecopter so click read more to see the actual giveaway. The only mandatory entry is to tell me if you know anyone that has ever been diagnosed with Breast Cancer? Did this encourage you to get checked? Please put all comments in comment section proceeding the post. While the other entries are optional, I highly suggest filling them out to increase your chances of winning. US only. Good luck!