******I am a member of the Collective Bias®  Social Fabric® Community.  This shop has been compensated as part of a social shopper insights study for Collective Bias and their client.***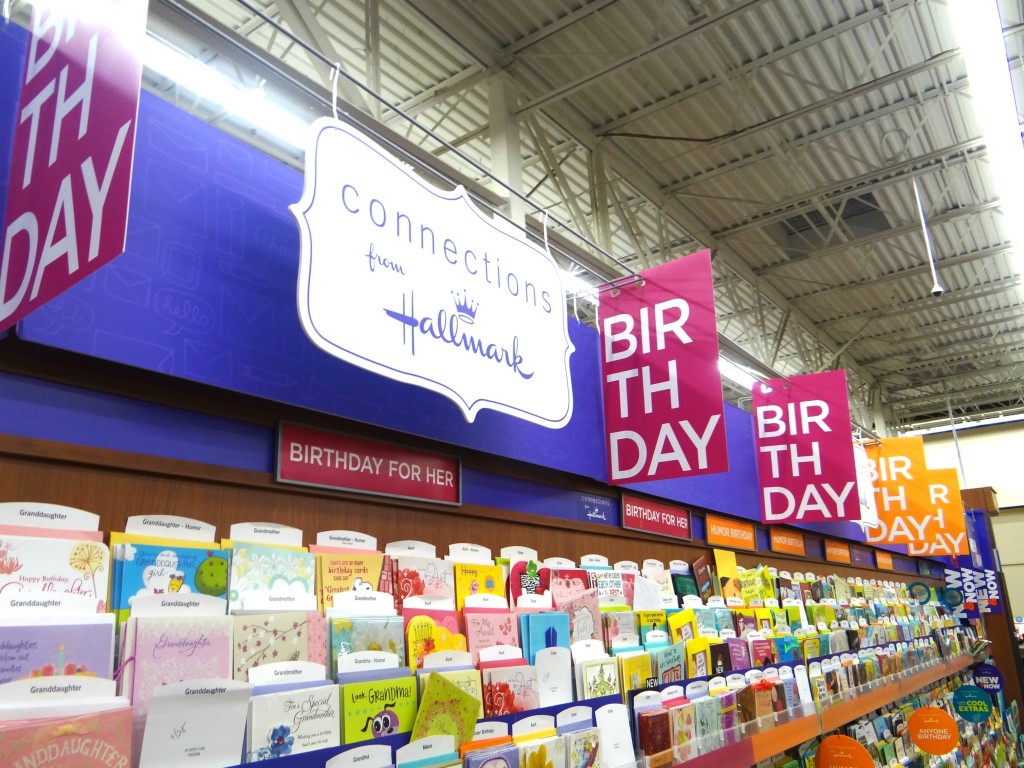 This month and the upcoming month is filled with such excitement. The reason is because it is birthday season in my household. We have two very special birthdays including the celebration of my mom turning 63  (shh..don't tell) and my daughter Hayley's, 5th Birthday! I also can not forget about my best friend who is turning the big 40 in a few weeks too. For all my birthday card needs, there is only one stop I make and that is the Hallmark birthday card selection at Walmart!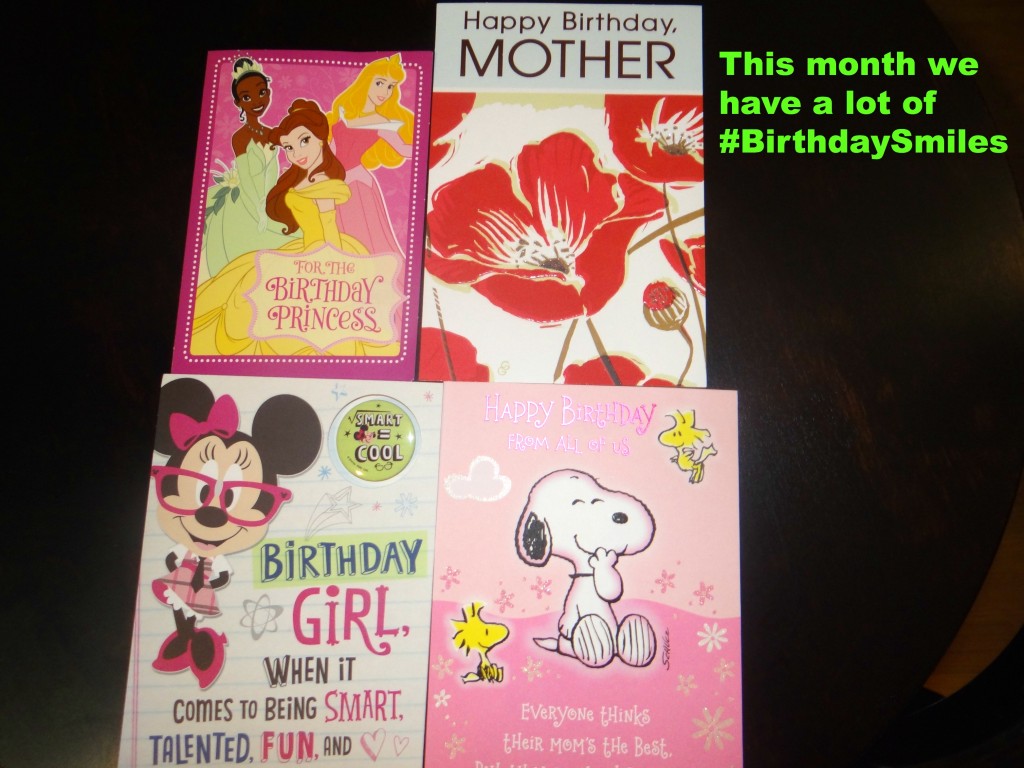 When I go to shop for my birthday cards, I immediately head over to the vast array of birthday cards available in the Hallmark department, conveniently located in the front aisles of our local Walmart. At my local Walmart, you can not miss the Hallmark selection since it is encompasses two full aisles, with just about every type of card you can ever imagine. They also have cards for every price point. I tend not to look at the prices of cards, as I buy what I like, however, I know a lot of people do care about prices. No problem though in that department, as Walmart has Hallmark cards in all different prices for whatever price range you want to spend.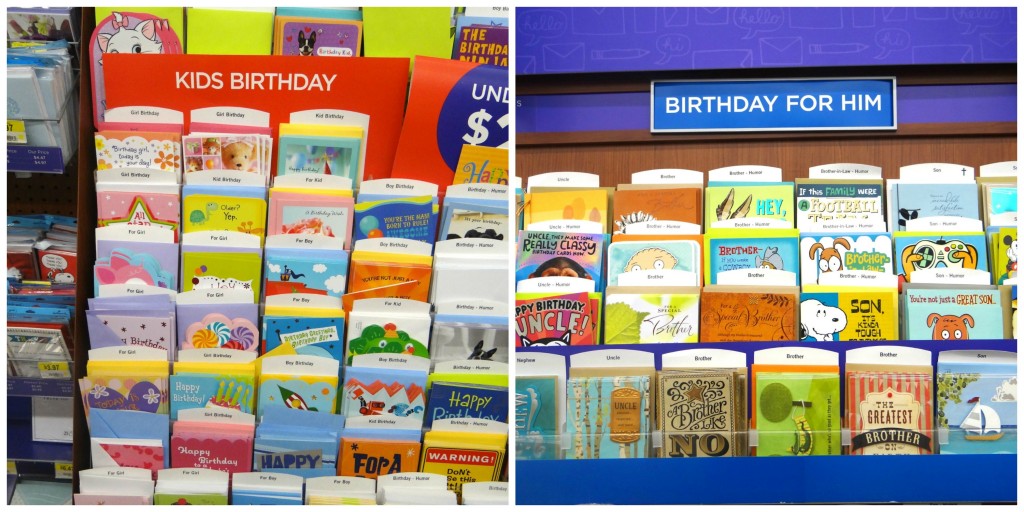 I also tend to shop for birthday cards myself since I spend a lot of time trying to figure out the perfect card for each person in my life. For my mom, I always like to buy two cards- one from the entire family including Hayley/Zane and another from just my husband and I. Hallmark always has me covered, as I can find the special and sentimental cards, as well as the funny ones from the whole family. My mom is the best so she deserves two cards and since she is moving to Florida, I know receiving these two cards will really brighten up her birthday!
After I bought cards for my mom and my best friend, I needed to get very special cards for my beautiful daughter Hayley, who is celebrating her big 5th birthday this month. I was on a mission to find the perfect card to go along with the birthday theme. This year, I decided in lieu of a birthday party, I was going to do a Mommy-Daughter three day vacation to the greatest place in the world- Disney World! I planned this trip over a year ago but I was saving the surprise for her actual birthday.
Walmart had me covered to create an entire Princess bag filled with everything Disney. You name it and I got it- Mickey Mouse pajamas, Princess Costumes, Mickey Ears, and so much more!  Once I got all of my necessary Disney trinkets for her bag, it was time to pick out the card that says it all about this special trip. Naturally, I picked two Disney themed Hallmark cards including Mickey Mouse and Princesses!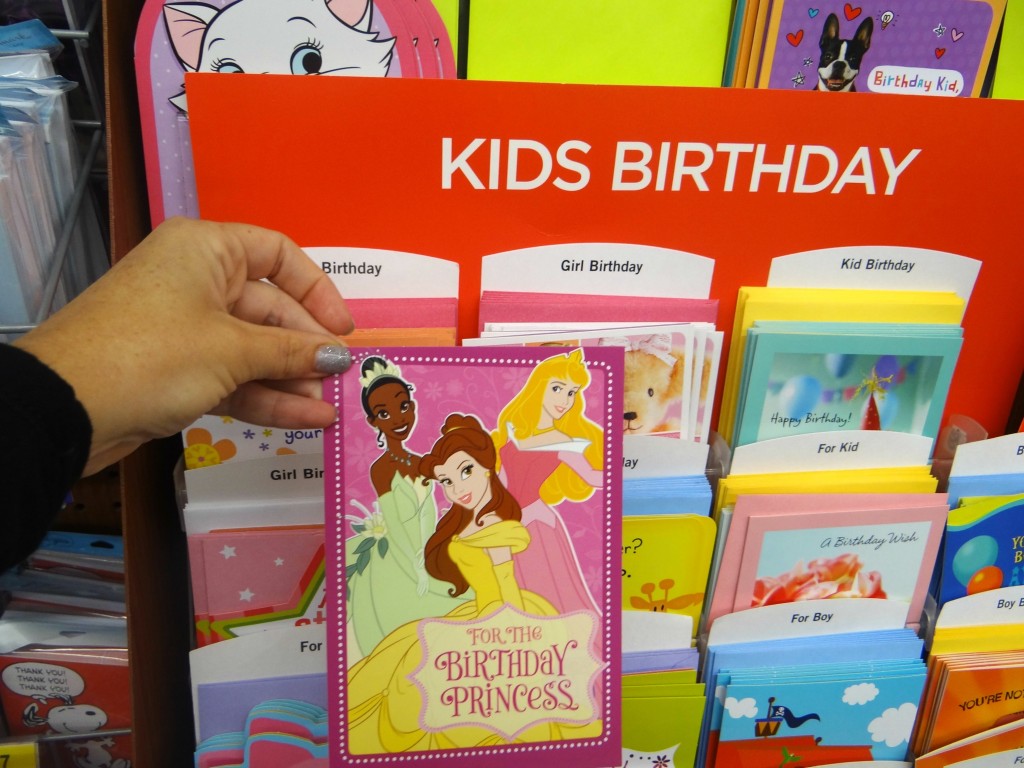 The two cards I picked are so special in that they allow me to show Hayley how magical a trip we are going to have, as well as showing her how much she is loved each and every day. The cards were magical in my eyes and I knew it would bring the biggest smiles to Hayley's face on her birthday. I decided to buy two cards and use one at the very top of her Princess Birthday Package.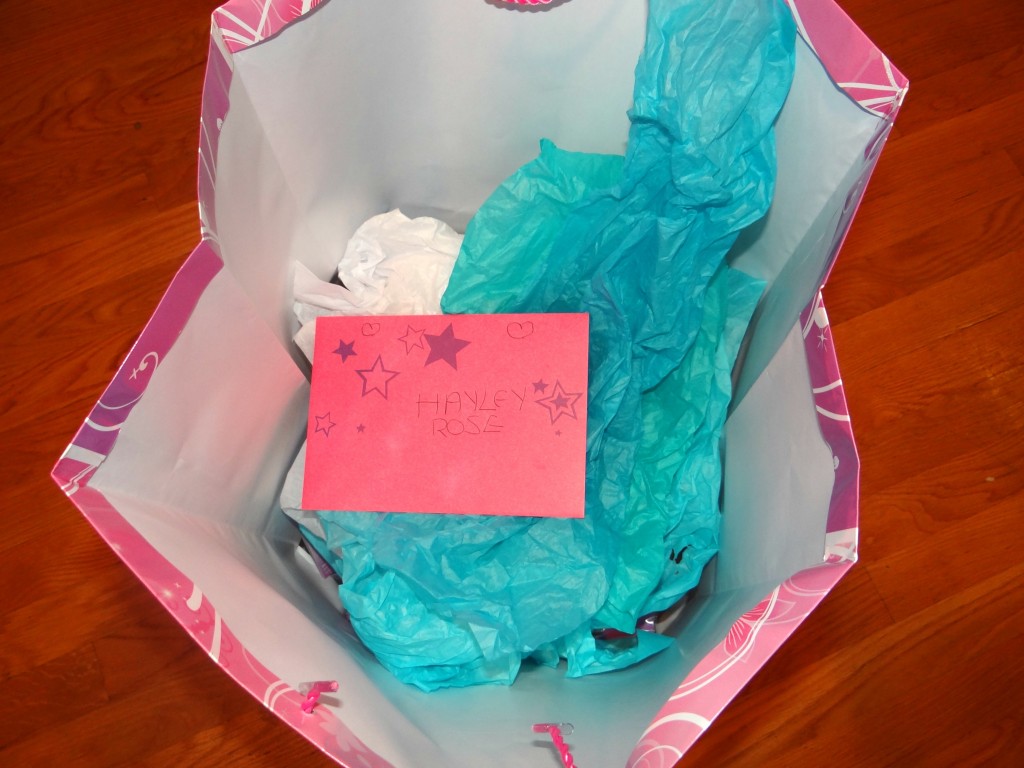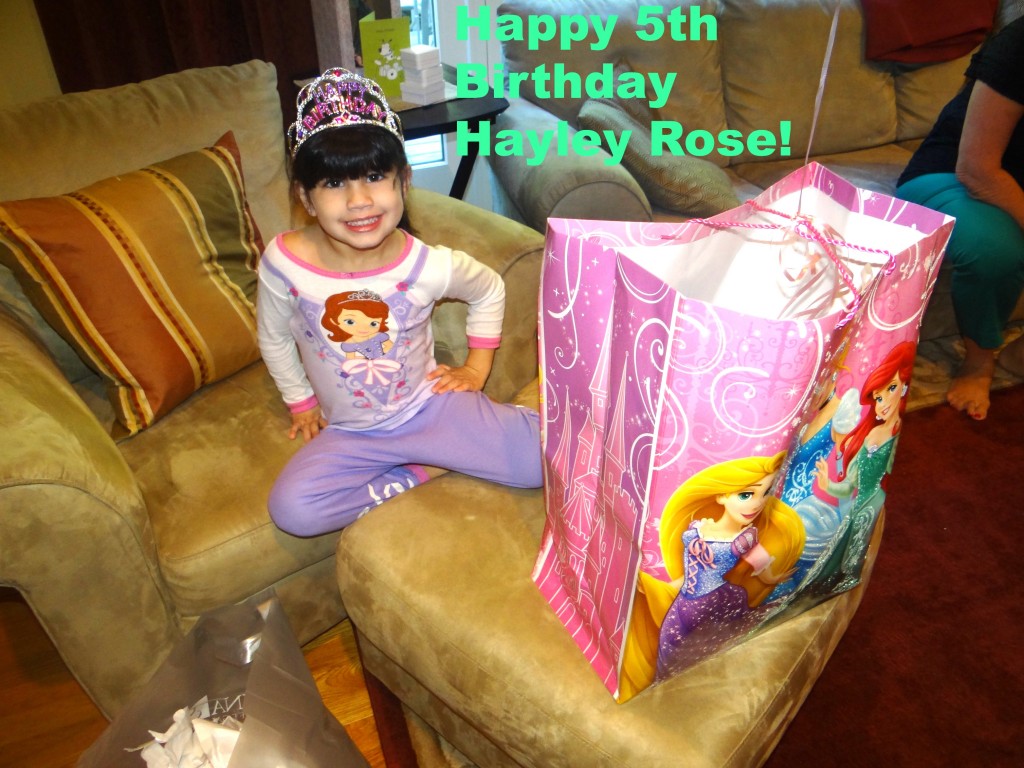 Then the day came-October 2, 2013. Hayley came downstairs and immediately saw the package sitting there, waiting for her to open it. Immediately she ripped open the envelope and asked my help in reading the words of the first card which says, "Hope your day is beautiful, Magical, and just how you've always dreamed." After opening the card, she turned to me and proceeded to open the rest of her gifts in the package. I asked her what she thought her big gift would be and she turned to me and said, "Mommy…You are the best mommy ever!" I asked her why and she told me that the cards and her gifts signaled to her that she was going to Disney World. She was absolutely right! We leave in a few short weeks.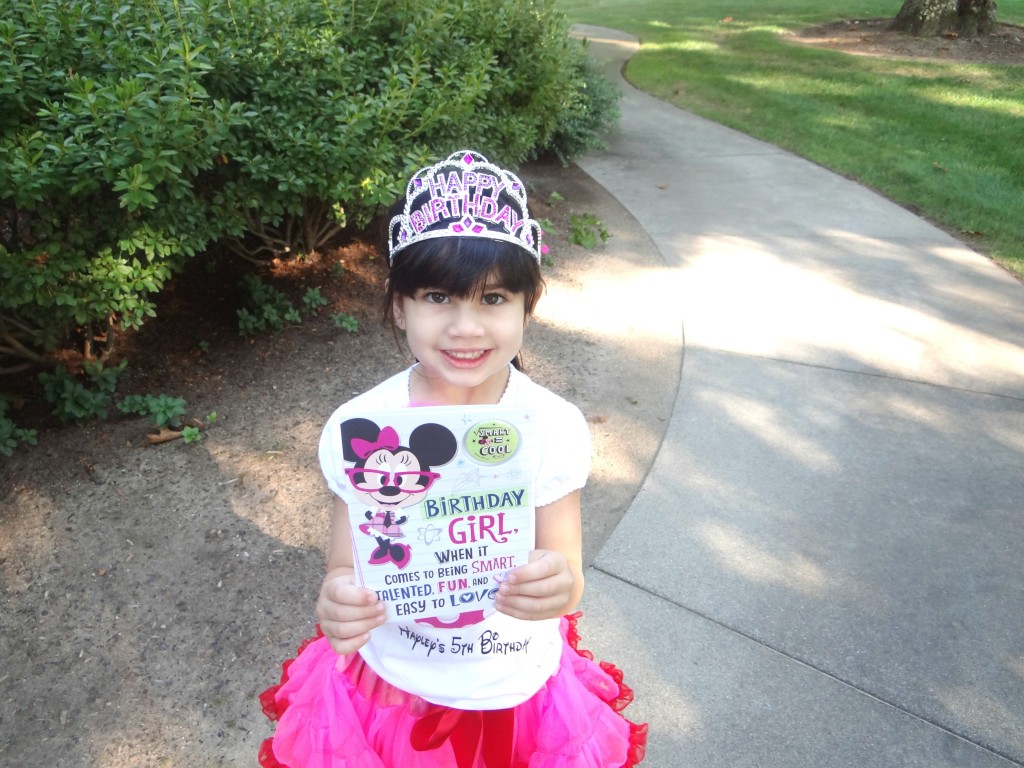 This was one of the best days I have had with my daughter, and I have Hallmark to thank for giving me such amazing selections of birthday cards. She now has her princess and Mickey Mouse cards hanging in her room next to her Disney countdown calendar. Before we leave though, we will put that very special Hallmark card to my mom in the mail so she will receive it on her birthday.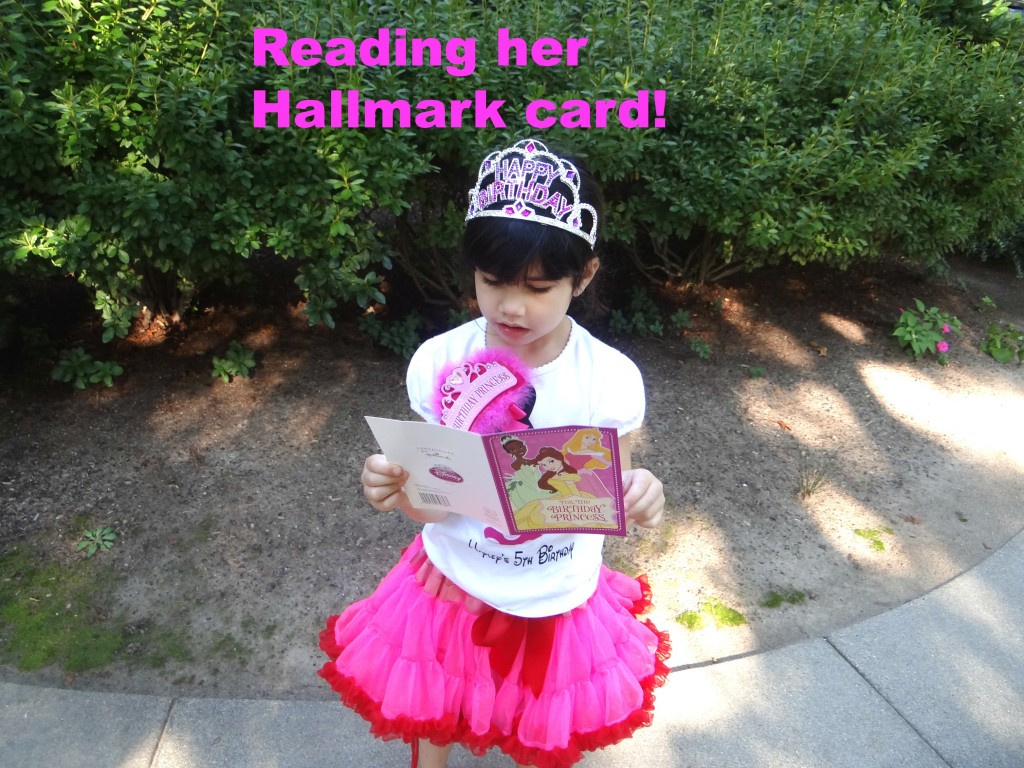 Hallmark has you covered for every single birthday you can ever imagine. I tend to stock up on cards and buy them according to my birthday calendar in my home. Yes, you heard me right- I have a birthday calendar, so I know when all my friends/families birthdays are! Then I simply stock up on Hallmark cards and I am all set for the month. Believe me…if you have a special birthday coming up, look no further than Hallmark for your shopping needs. They have so many gorgeous, funny, and special cards in every price point!