*****I am a member of the Collective Bias®  Social Fabric® Community.  This shop has been compensated as part of a social shopper insights study for Collective Bias and their client.**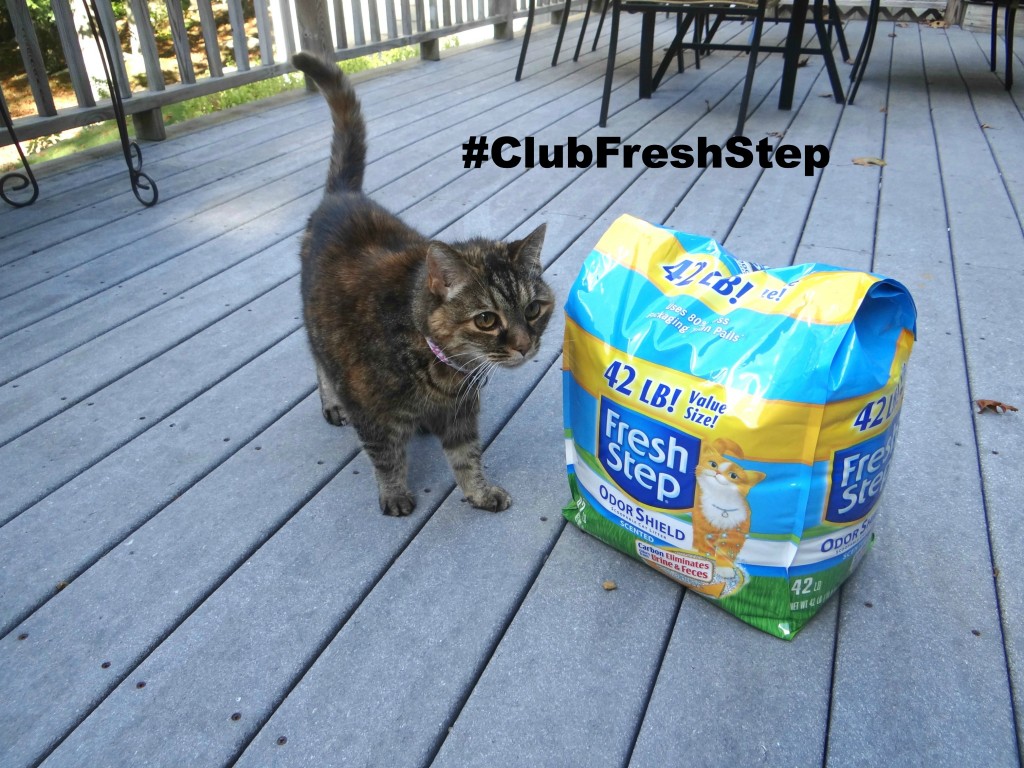 Growing up, I had the sweetest cat called Sassy. She was a rescue cat and was with our family for 14 years. It was devastating to lose her, but I vowed that I would get another cat once I started my family.  We are now looking to own another rescue cat and are on hiatus, until we make sure Zane is not allergic to the cat we bring home. Hopefully soon we will be cat owners but in the meantime, I am now a cat sitter for my next door neighbor's cat whenever she needs me during the week or for her long trips when she travels. Since I "cat-sit" so much, I have to make sure I have the essential items for her beautiful cat, Jasper, including her favorite toys, food,  and Fresh Step Cat litter.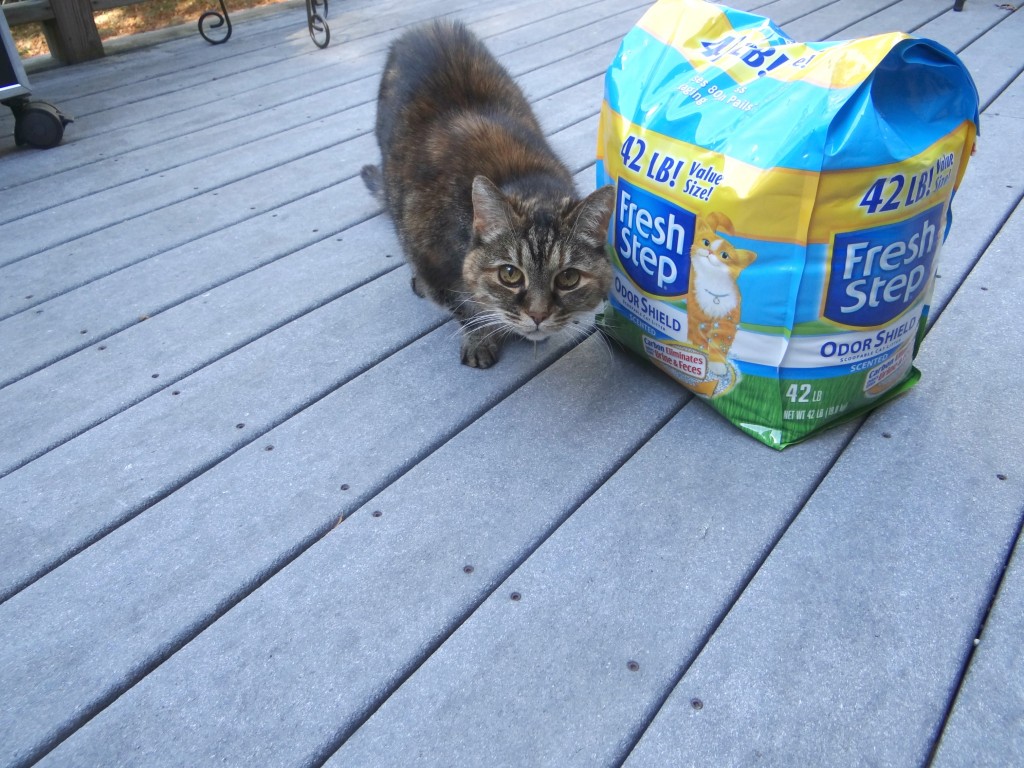 The only bad part of being a cat owner some 19 years ago was the awful smells that resonated from the litter box. I remember I was usually in charge of changing the litter box, and the the thought of it today truly makes me want to gag. However, times have really changed and now one of my favorite cat litter brands have come out with an all new Fresh Step Odor Shield Scoopable Cat Litter, which features a new and improved odor control system!
The new Fresh Step Odor Shield has carbon and plant extracts to eliminate odors naturally.  Fresh Step now has the best nature's odor-fighting technology to improve odor control naturally! They still have the same  carbon and borax in their formula, however they have now added chlorophyll and essential oils to the formula to improve  the odor control. While carbon eliminates many odors, there are a few malodors that escape through the carbon filtering process. With this in mind, Fresh Step has added  Chlorophyll (plant extracts) to help with those maladors that are escaped during filtration. Chlorophyll is a  natural compound found in plant leaves which is added to the Fresh Step to soak up odors, leaving behind fresh clean air. Essential oils are also used to stop the growth of mold and odor-causing bacteria. Long gone are the days of smelly cat litters!
I loved that at Sam's Club, you can buy such a big bag of Fresh Step Cat Litter! 42 pounds is amazing! The bag is readily able to be sealed, so you do not have to worry about any spillage. It is a great bag to store the litter, and easy to get it opened and closed. It makes changing the litter, a cinch! To see where you can find the Fresh Step Odor Shield Cat Litter, click here: Google Plus Fresh Step story!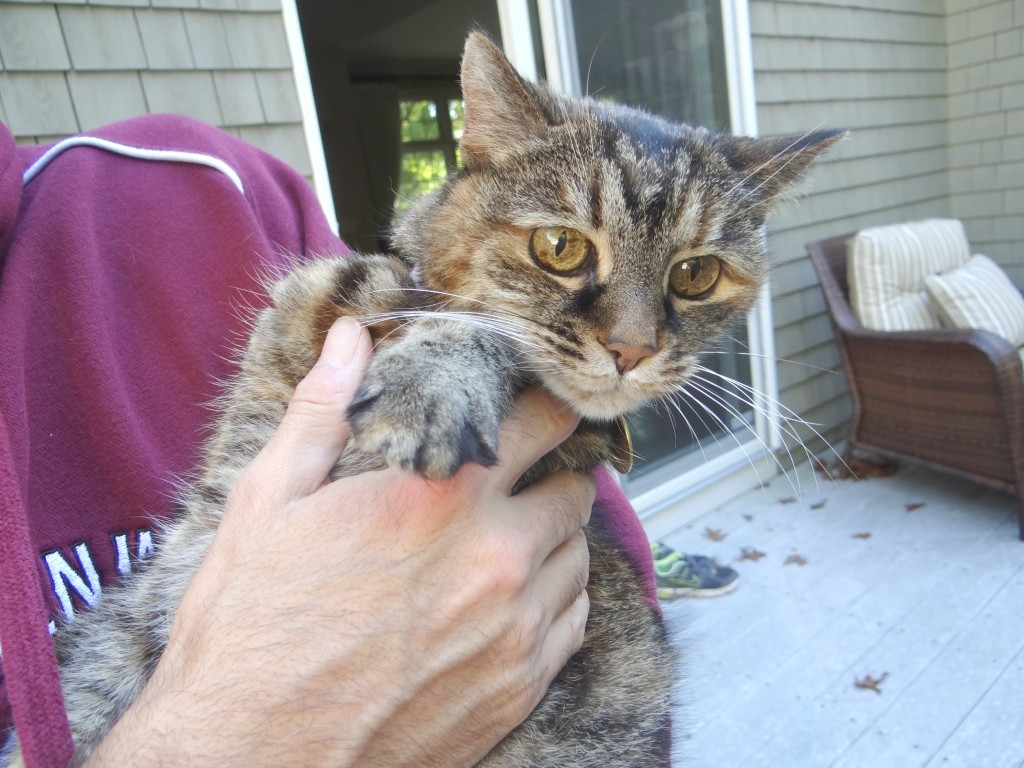 Recently, cat-bearding has become popular and is the newest rage in the cat world. If you have not heard about cat-bearding, it is  where you take pictures where the cat is held to your face, to appear as a beard. If you are interested in participating in this new hot trend, simply try these few steps:
How to Cat Beard
1. Hold your cat in your lap, facing away from you.
2. Gently tilt your cat's head back until their nose is aligned with yours.
3. Take a selfie, or have someone snap a photo of your cat beard.
4. Publish to Facebook, Instagram, Twitter, or any place on the Internet you like!
5. Have fun!
Jasper is an amazing cat but she is very old, and gets defensive when you try to touch her face. I tried quite a few attempts to get a good cat beading picture. I even tried to get my neighbor to try to do it, but she did not want to cooperate. I know though that seeing the great cat-bearding pictures I have seen, cat-bearding is awesome and should be tried by all!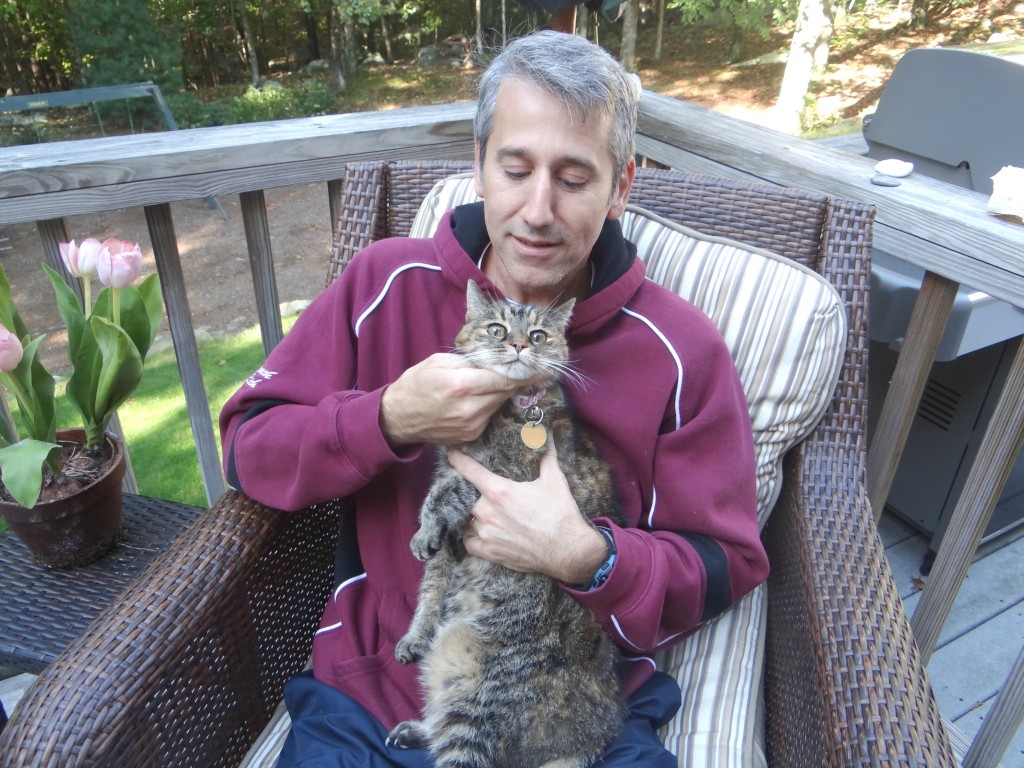 While Jasper did not like cat bearding, per say, we all really loved the new Fresh Step Odor Shield Cat Litter.   You can also now  get double paw points during this promotion period, up until October 31, 2013,  when you purchase the 42 lb. package at Sam's Club!  The new loyalty rewards program is for people who buy their fabulous Fresh Step products regularily. You simply join the Paw Points loyalty program and then you can start entering the codes on specially marked packages, including the Fresh Step Odor Shield Cat Litter. You can get  discounts, get points to use for products, and so much more!
Now what are you waiting for…Be sure to buy the new Fresh Step Odor Shield Cat Litter at Sam's Club to prevent those unwanted smells in your household. Also, give cat-bearding a try! It sure is a fun new trend!