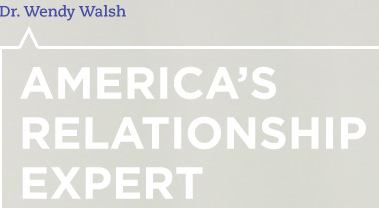 This week, I had the pleasure of interviewing Dr. Wendy Walsh, who is a leading relationship expert in her field. I was intrigued by all the information she gave me about making a relationship last and what you could do, to start up that relationship that might need a little revving up!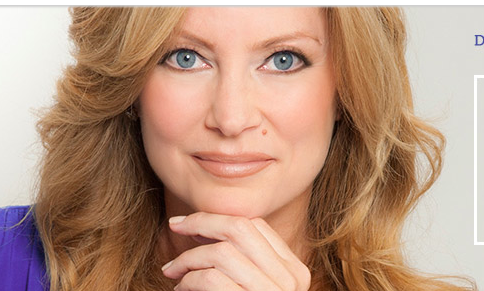 About Dr. Walsh:
Dr. Wendy Walsh is a leading expert and author on sex and relationships. Each week, she delivers insights into the psychology of sex, love, gender roles, parenting and other human behaviors on national television shows such as CNN, Fox's "The O'Reilly Factor" and Investigation Discovery's "Happily Never After." As resident expert at DatingAdvice.com, no subject is taboo in her popular advice column. She brought her trademark no-holds-barred style to season four of the Doctors and the show was nominated for a 2012 daytime Emmy award. Dr. Walsh has written three books including "The Boyfriend Test," "The Girlfriend Test" and the best-selling "The 30-Day Love Detox." Dr. Walsh also lectures on evolutionary psychology and human mating strategies at California State University Channel Islands. She holds a B.A. in Journalism, a Masters degree in Psychology, and a Ph.D. in Clinical Psychology. She has appeared on The Today Show, CBS This Morning, Good Morning America, The Ricki Lake Show and The View.
It was very interesting talking to Dr. Walsh after realizing that I, like most that have been in relationships 10 years and up, needs a little revamping in the relationship department. It is important to take time with your spouse and spend quality time with him/her on an everyday basis.
She currently is author of The 30 Day Love Detox, which is a book that is a ground breaking prescription for slow-love!
** Dr. Wendy Walsh's  approach to relationships turns traditional thinking on its head by using evolutionary psychology to offer advice that is both empowering and practical. The 30 Day Love Detox is unlike any relationship book before because it helps women better understand themselves and their mating strategies. 

In The 30-Day Love Detox, Walsh offers a step-by-step, five-part attachment strategy, with a 30-Day "detox" that helps weed out the bad boys and set women up to meet the right guy, including:
How to purge junk-food men
The five sexual myths that keep women single
When to begin the onset of sexual activity in a new relationship
The biggest mistakes women make when dating online-and how to avoid them
How to spot a commitment oriented man at his "state of readiness
(excerpt taken from her web page)
Dr. Wendy Walsh is definitely the relationship expert who is obsessed with how and why people have romantic relationships. She knows what works and what does not work! She stresses that longtime monogamy takes time and commitment. It is important to adjust your expectations and not think every relationship is a "Hollywood" type! It is important to make relationships interesting and be open to your spouses.  Don't ever assume your spouse knows what you want. Communication is key to making any relationship last!
To learn more about Dr. Walsh, visit her website at http://www.drwendywalsh.com
*This is a partnered post. All opinions are my own and not swayed by outside sources*