*This is a sponsored post. I am a Sears blogger, though all opinions are my own.*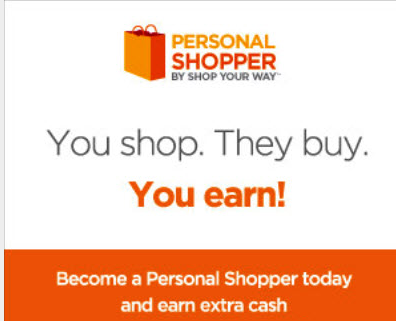 My owe my…My home definitely could use some updating! While  I absolutely love certain areas of my home, other areas are still stuck in the 90's! Can you relate? What I need is a PERSONAL SHOPPER!!! Now,  Shop Your Way Members at Sears and Kmart have access to personal shopping experts in the fields of technology, interior design, fashion and more.  Being a Shop Your Way Member, I can not wait to take advantage of the personal shoppers! This is the perfect to get a jump start on decorating my house for the holidays.
The personal shoppers at Kmart and Sears brands know the latest fashions and technology, and are there to help!  Best of all, the personal shoppers are FREE!! Why not  sit back and let someone with the know-how do the research and comparing for you, and you'll be up to date in no time!
If you have what it takes, you can also consider becoming a Personal Shopper!  Kmart/Sears are always looking for shopping specialists to help their customers advise on quality purchase decisions. The best part is you can put your hard earned skills to work and make some extra cash. You will even earn commission on every qualifying purchase your friends and family make at Sears, Kmart or Lands' End. That's extra cash that you can use to upgrade your tech device or pay towards your Layaway. Sign up and start earning: http://syw.co/16QDwII! If you have what it takes, I recommend you start earning money by signing up to be a personal shopper! Maybe I will be using your services one day!