*The reviewer has been compensated in the form of a Best Buy Gift Card and/or received the product/service at a reduced price or for free.*
I have to admit that I have been somewhat slacking in the last few weeks in the "healthy" department. When I went to Thailand, I basically ate whatever I wanted and whatever times I wanted to eat. I was also going to sleep very late and suffered from major jet lag. When I got back, I knew things needed to change. I needed to get myself in gear to living a healthy lifestyle. Thankfully Best Buy sent me the Jawbone Up so I can finally get my healthy lifestyle back.
If you are not familiar with the Jawborne Up,  it is a completely waterproof wristband tracker, that tracks your steps, movement, sleep activity, calorie count and so much more! Unlike other trackers that you have to clip to you, the Up allows you to simply wear it on your wrist and not to ever worry about losing it. I was nervous that I would not like something on my wrist all the time, but after a day of wearing it, I hardly notice it is on my arm anymore. It is extremely lightweight, so no need to worry about wearing something that might bother you.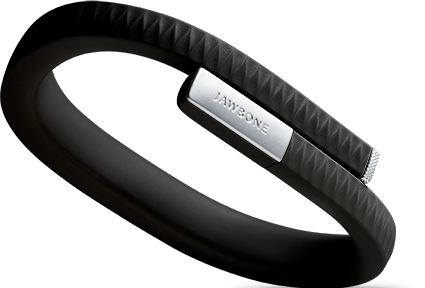 I have been using the Jawbone Up for a few weeks now and by far one of my favorite features is the sleep tracker. I am a TERRIBLE sleeper and could not figure out what was going on. I always thought I slept the normal 8 hours but just was tired for no reason. The Up helped me realize that I was really only sleeping 5-6 hours with a few wake-ups in between. Because of the sleep monitoring, I have made a few changes such as limited liquids before bed and trying to get into bed no later than 11. I have seen improvements each night, over the past few weeks. I am gathering in a month or so, my sleep with get right back on track. After all, sleep is one of the most important things our bodies need. Without it, we simply don't function. By allowing the Jawborne Up to track my sleep, I am finally getting a good night sleep! Once you are ready to retreat for the night, you simply press the Jawborne Up on the top of the tracker and it will show you how long it takes to go to sleep, the hours you slept at night, how many times you get up, and more!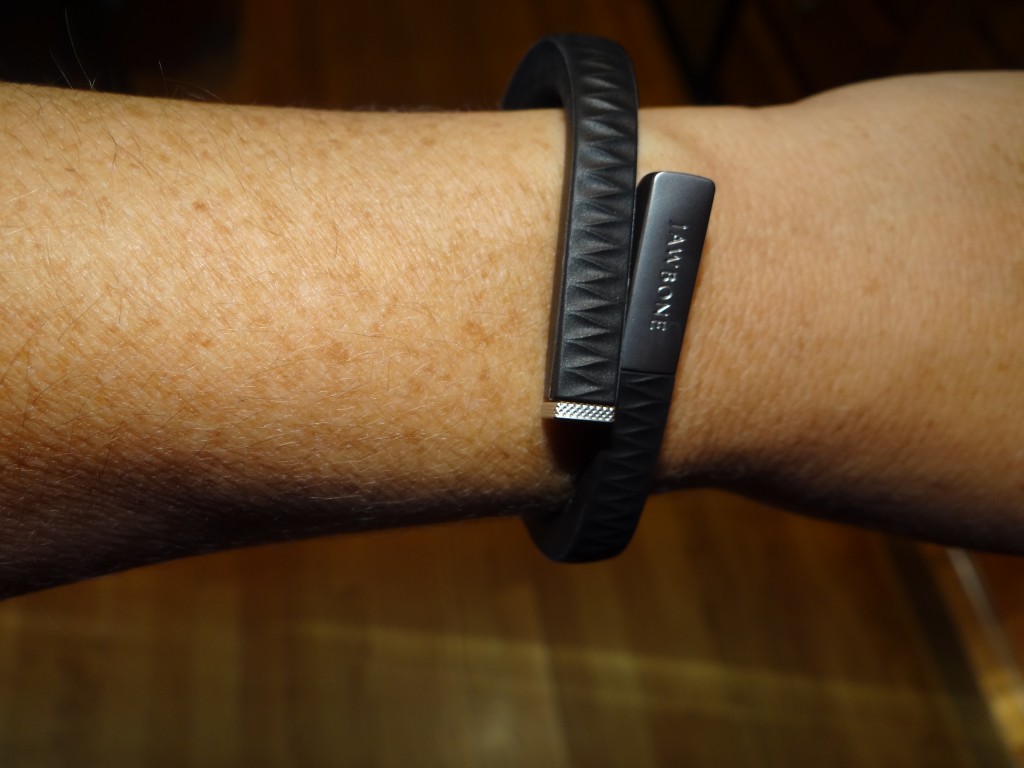 The Jawborne Up allows connects to the iTunes free app (Up by Jawborne App) to give you layouts on how many steps you take, your sleep for the night, calorie counts, meal plans, and so much more! The  app displays your data, lets you add things like meals and mood, and delivers insights that keep you moving forward. It displays your data, lets you add things like meals and mood, and delivers insights that keep you moving forward. I found it interesting to see how I felt at the end of the day, after noting how much sleep I got, how many steps I took, and what I ate for the day. It was a very interesting correlation!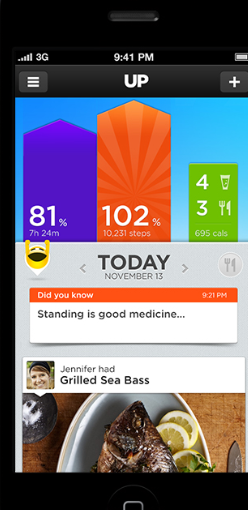 Live better and start a holistic healthy approach by buying the Jawbone Up! Seriously, what are you waiting for?! The Up has it all! The  UP gives you meaningful, personalized insights so you can make lasting improvements to your everyday life.