Every girl loves a good ole' tea party! When I had the opportunity to celebrate Cadbury Ice Cream bars with a 5 year old tea party, of course, I was excited! Hayley is at the age where she loves to have her "tea parties" with her friends and she tends to have tea parties at least a few times a week. Add in Cadbury Ice Cream bars, and Hayley went absolutely ecstatic to have a fun tea party with her friends.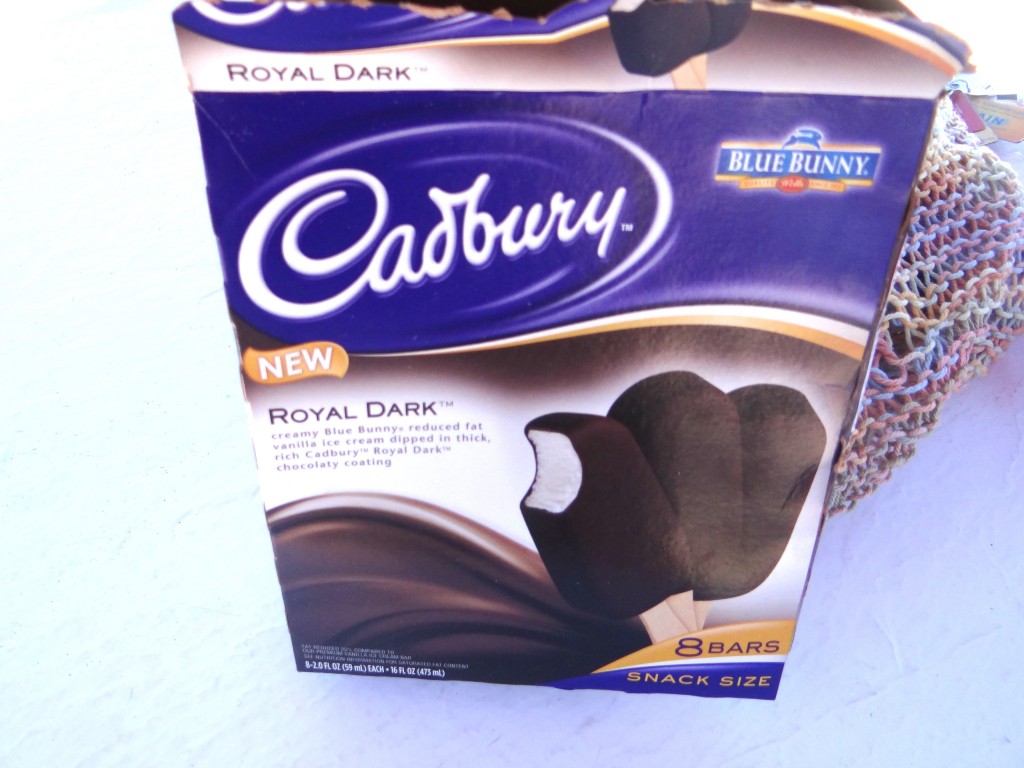 Cadbury sent us some of their amazing ice cream bars, in addition to tea sets, complete with fancy hats and bows! It was a true "British" tea party with all the fancy attire! She decided she wanted to have her tea party at the pool club, since it would be the perfect location to have a ice cream treat after swimming and having tea! I thought that was a fantastic idea! What better way to celebrate the 90 degree weather than with some Cadbury bars!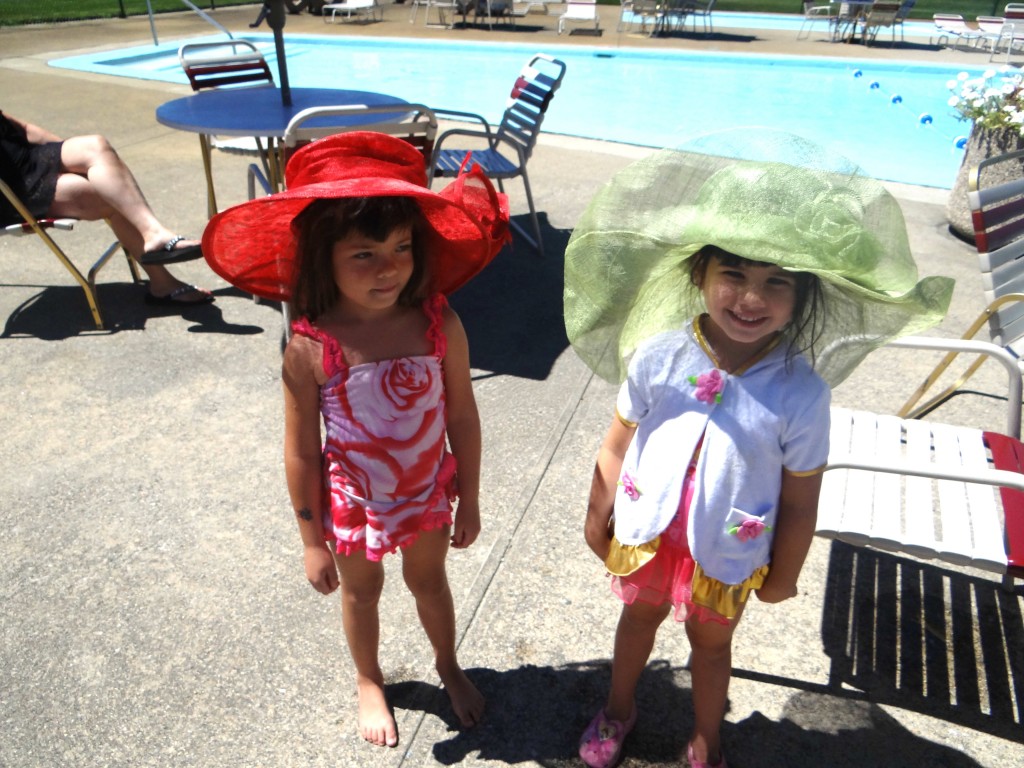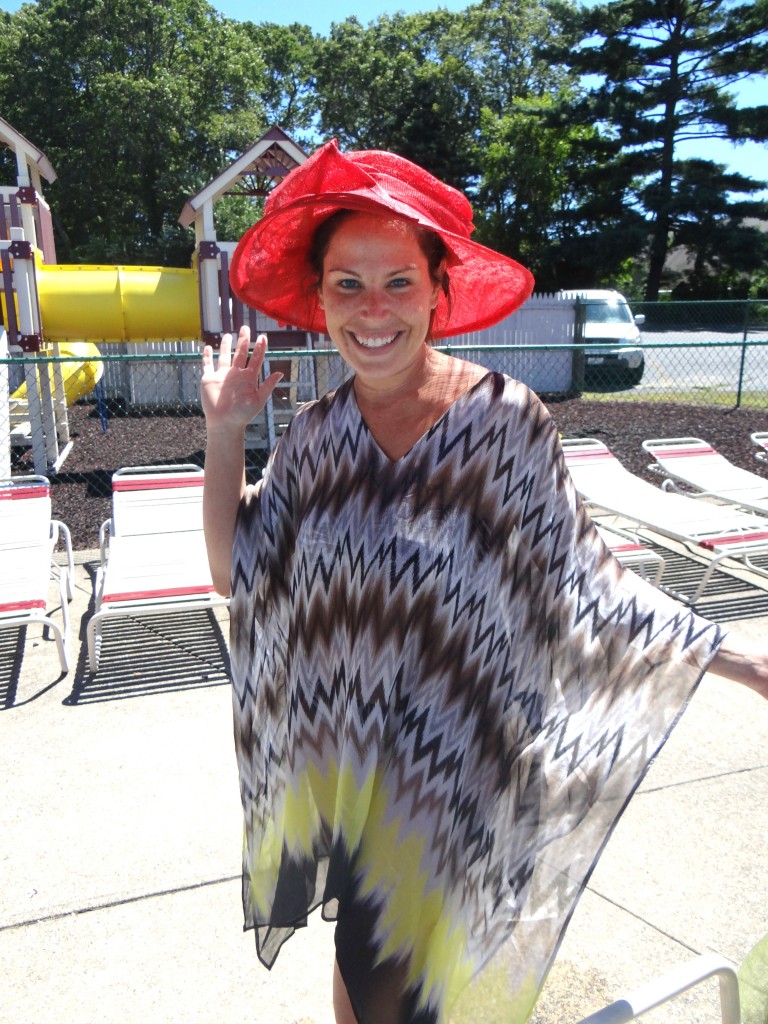 We got to sample the four flavors of Cadbury Ice Cream bars including  Royal Dark, English Toffee, Vanilla Chocolate and Caramello! They way they make these Cadbury Ice Cream Bars is they take Blue Bunny Vanilla Ice Cream and then dip them in Cadbury chocolate! It sounded so unbelievably amazing but the kids were the real test to see how they liked them.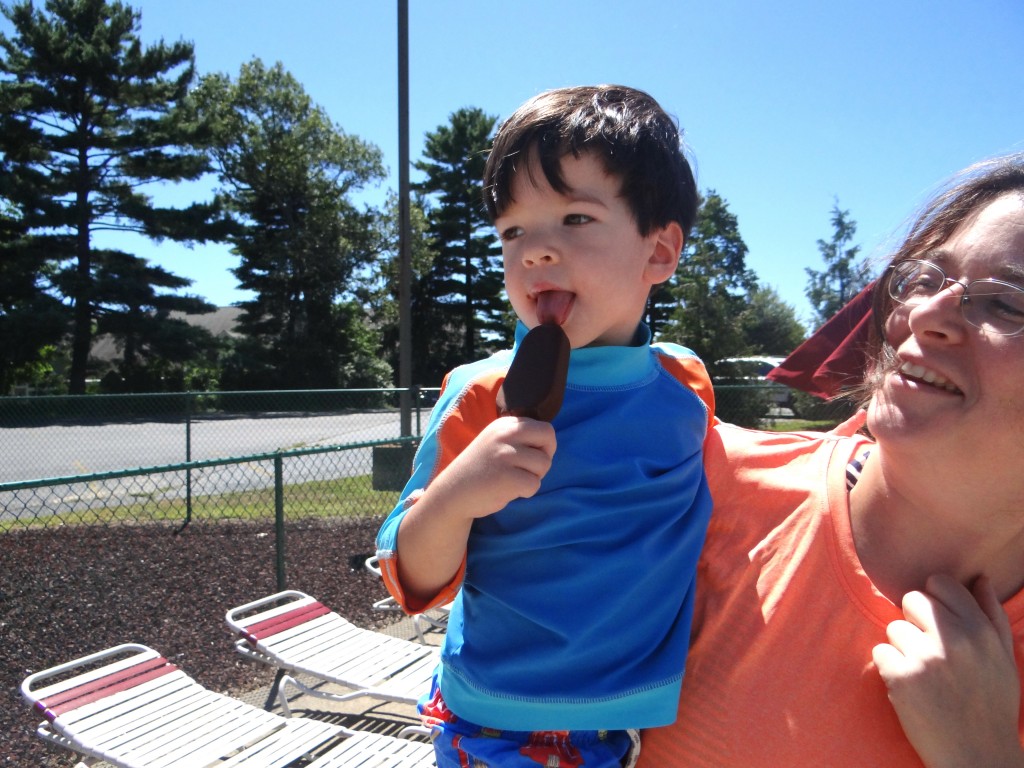 Since our tea party was complete with swimming, the kids really worked up and appetite and had a chance to taste all the flavors. Even the adults got in on the action. Without a doubt, the kids LOVED all the flavors but the Royal Dark was a fan favorite! I also had to taste them after their raves and I will tell you that these are SO GOOD! Seriously, amazing Ice Cream Treats!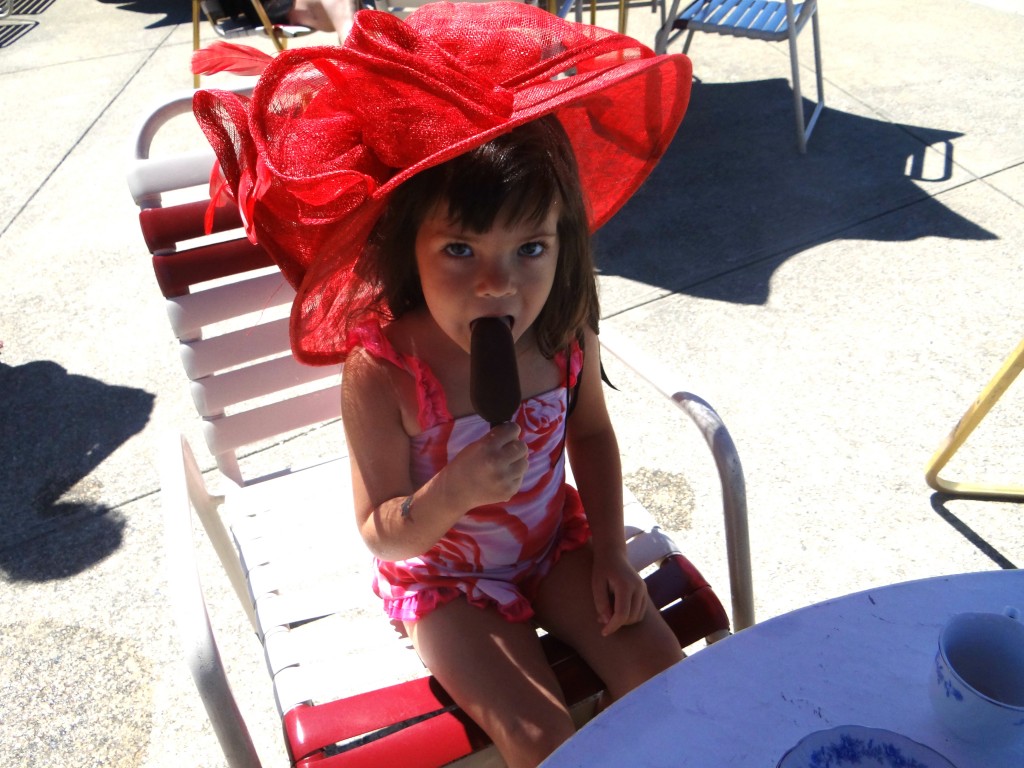 The bars are the perfect size for small hands to eat them. They also didn't melt right away, which is huge, as it is has been extremely  hot this summer!  They are  rich, creamy, and delicious all in one!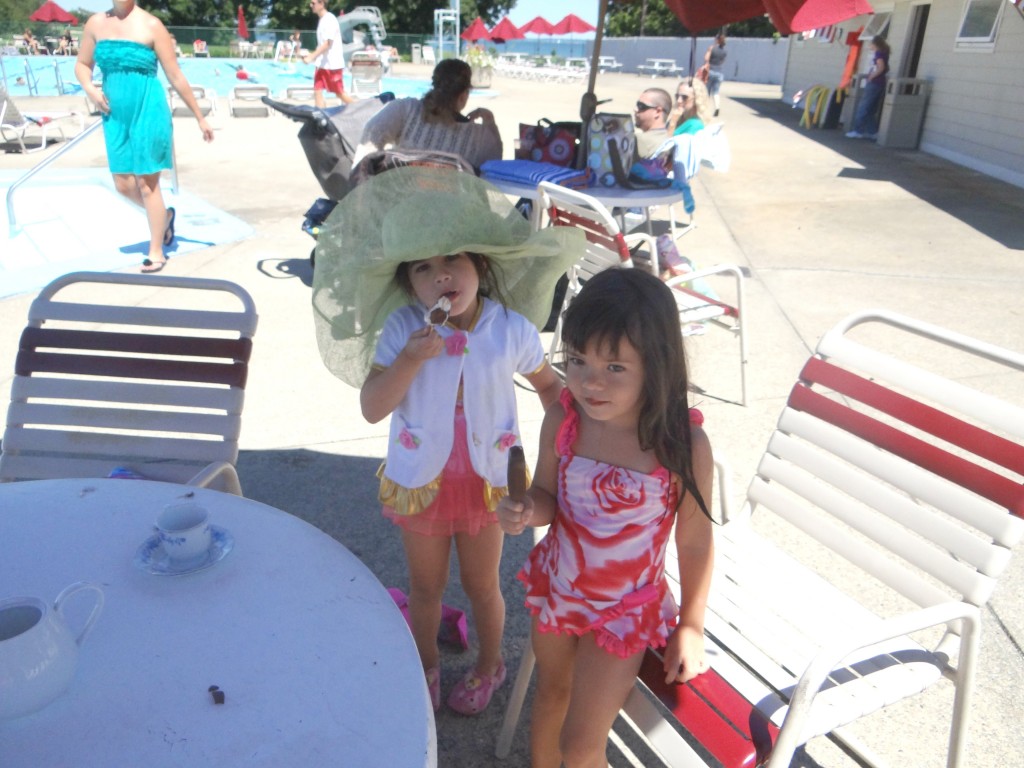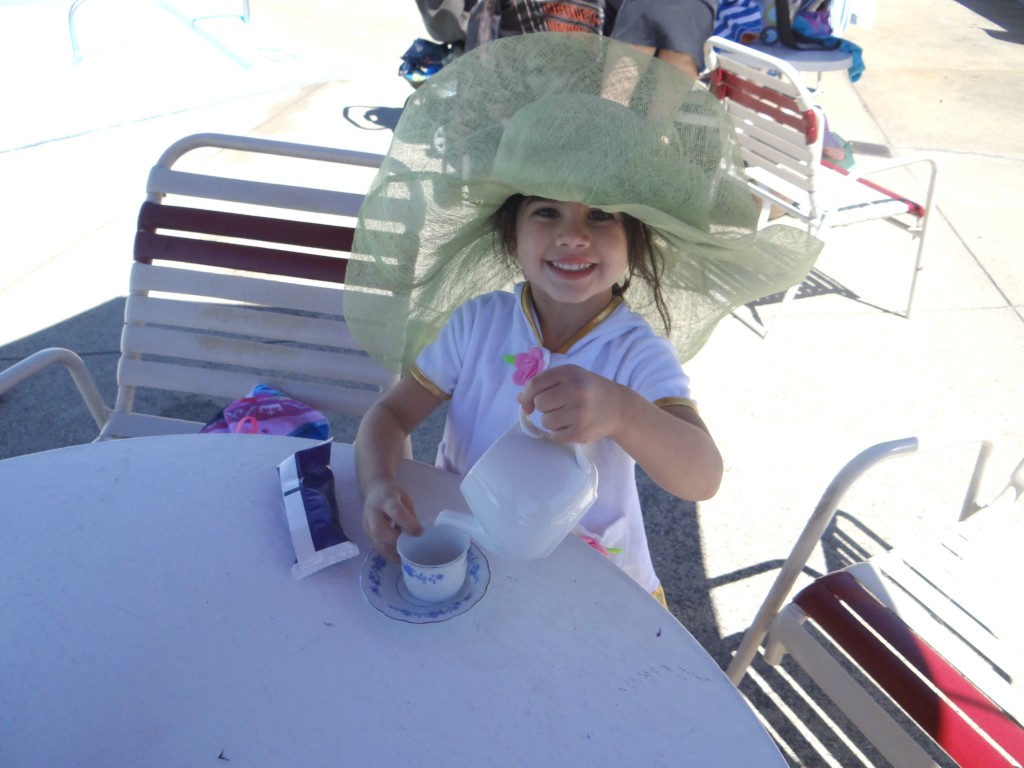 Our Cadbury "High Tea" Party was a smashing success! The kids did not want to go home! If they could play tea party and have Cadbury Bars all night, they would have!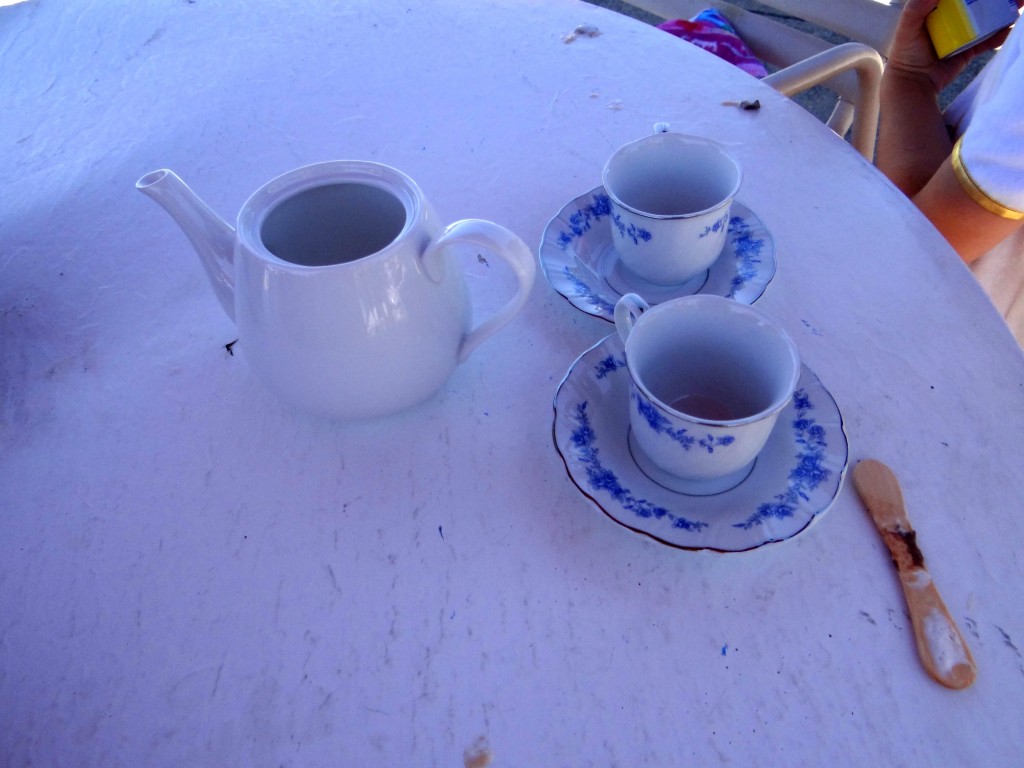 Be sure to check out all the amazing Cadbury Ice Cream Treats today and follow them on Facebook and Twitter for information about all their great products!
*I received samples from Mom Select. All my opinions are my own and not swayed by outside sources.*