It is no secret that I am getting older! Everyone is going to get older and with that comes the annoying wrinkles that none of us want to deal with.  Thankfully, I found out about the Protect Your Youth spa pillow case and spa aromatherapy that helps me to relax at night and helps me to fight wrinkles while you sleep.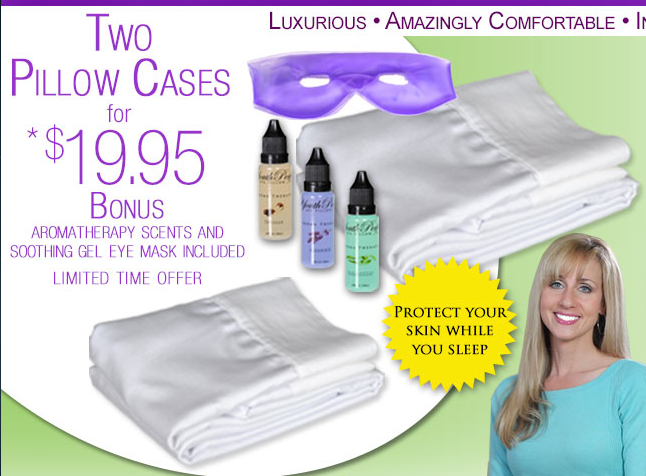 The Protect Your Youth Spa Pillow comes with a cool gel eye mask, spa quality aromatherapy, and two spa pillows. I absolutely love the spa pillows. They feel so silky and when I lay my head down at night, I smell the wonderful aromatherapy resonating from the pillow. It is as if I am in a spa at night!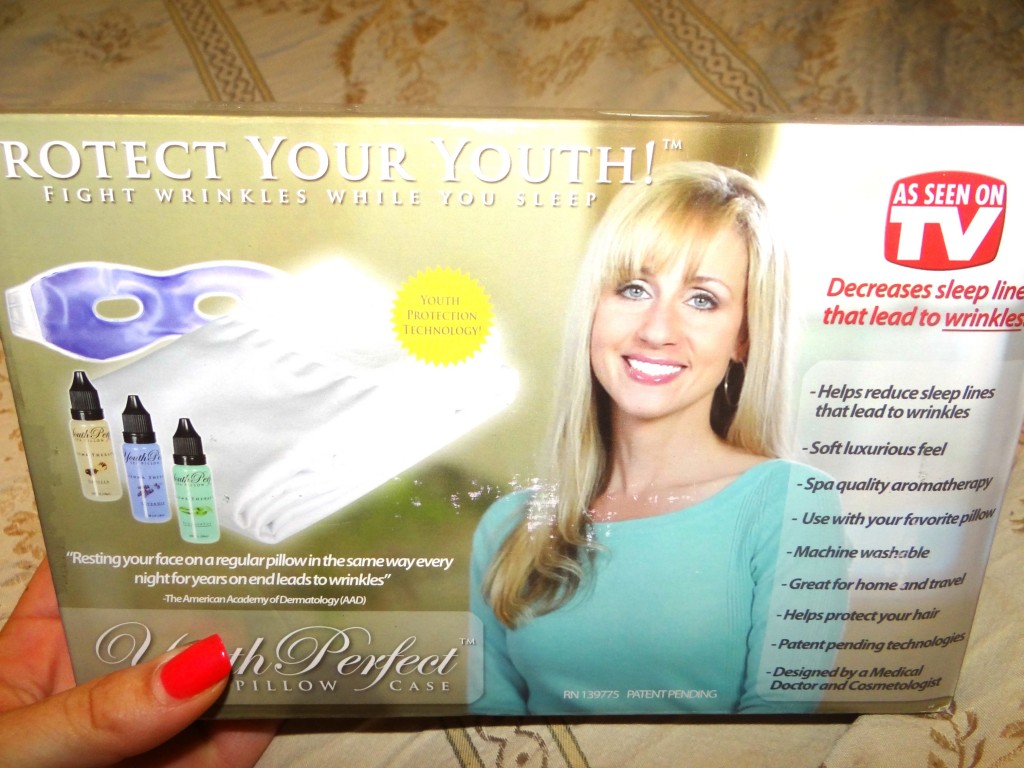 It helps reduce sleep lines that lead to wrinkles while having a soft,luxurious feel. I absolutely love laying my head down on these pillow cases. You can use it with any of your favorite pillows, although I do recommend a queen/king pillow, as the cases are big. They are fully machine washable and are great for home use, as well as travel purposes. It also helps protect your hair at night. It is designed by a medical doctor and cosmetologist so you know you are getting great products!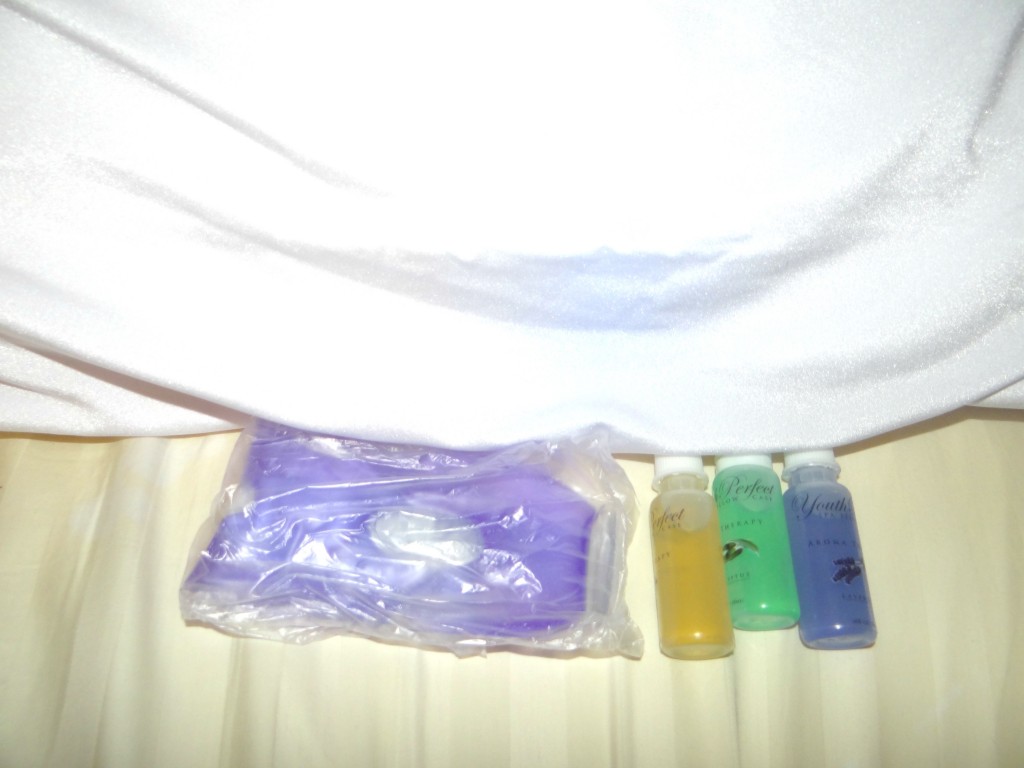 While I love the pillow, I also really enjoy using the spa quality aromatherapy and cool get eye mask. For the aromatherapy, it comes with lavender, eucalyptus and vanilla scents that you put on a scent diffusion strip (which is included). I really enjoy all these smells at night, as they relax me and put me right to sleep.
I use the cool eye mask some nights when I feel puffiness around my eyes. I simply take the cool eye mask that is included, put it in my freezer or refrigerator, and then use it on my eyes to prevent swelling that might occur.
I highly suggest the Youth Perfect Spa Pillow set, which can be seen on TV in commercials presently. The Youth Perfect Spa Pillow case eliminates the undesired pressures on the skin while maintaining the experience of a normal feeling pillow. To see more about this product, please check out the Youth Perfect page to learn more!
Win it: One winner will receive the Youth Perfect Spa Set. For this giveaway, simply visit Youth Perfect and tell me what product looks like the best in the set. For an additional +1 entry, tell me how many hours of sleep you get a night. Finally, for an additional +2 entry, tweet out this giveaway mentioning @dentistmel. This can be done daily but please leave all comments in comment section proceeding this post! Please leave valid email address! US only- No PO boxes. Ends 7/20. Good luck!
*I received the above products for review. As always, all my opinions are my own and not swayed by outside sources.